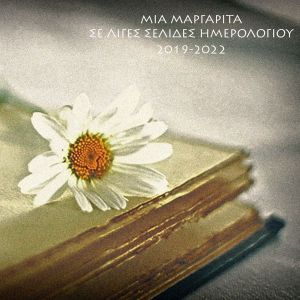 A daisy and a few pages from the diary (from the 2019-2022 period)
Podcaster: Eleni Passa. Production-Script-Narration: Eleni Passa. Language: Greek. Original Music: Kostas Nikolaou. Greece, 2022, 21'

A few pages from the 2019-2022 period diary. The agony and the questions on tough reality find their answers in poetic language which broadens the world around us. The daisy is the symbol of the beauty and the truth around us.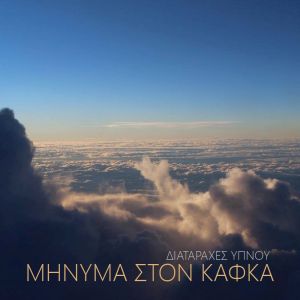 A message to Kafka
Podcaster: Christina Voumvouraki. Language: Greek. Greece, 2022, 25'

Fiction podcast, part of "Sleep Disorders" short stories collection. In a world made of dreams and memories, we follow Vangelis' wandering in the clouds, which brings him to Fellini's path and as close as one can get to Franz Kafka. Dedicated to our friends who stopped growing.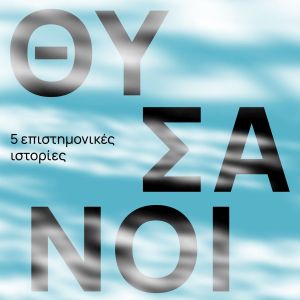 Cirrus clouds: 5 scientific stories
Podcaster: Anastasios Nikopoulos. Language: Greek. Cover Design: Vangelis Margaritis. Greece, 2022, 21'

I live in the cirrus clouds, there we "borrow" books from the people on the Earth and talk about them. One book, 1000 stories is the book I chose. Five scientific stories ready for you to listen.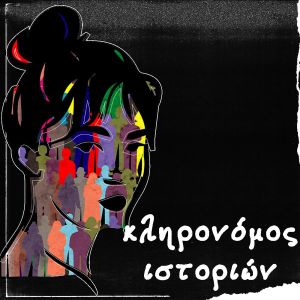 Heir of Stories
Podcaster: Eleni Dangelo. Production: Eleni Dangelo, Alexandra Theodoraki. Language: Greek. Script: Eleni Dangelo. Sound: Ioanna Delipalta, Dimitris Sakalis. Editing: Alexandra Theodoraki. Narration: Eleni Dangelo (in the audio excerpts we hear the voices of: Athanasia Mylona, Kyriaki Mylona, Athanasios Dangelo, Dimitris Mylonas). Graphic Design: Dimitris Sakalis. Greece, 2022, 20'

When people die, the only thing they leave behind is the stories they made. By using audio clips of personal archives and stories never told before, this podcast aims to show the meaning of those stories to be the only thing that matters being spread and inherited by anyone.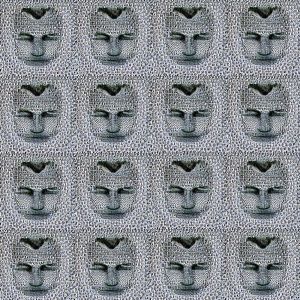 Human Mixture
Podcasters: Theodora Tsakiridi, Yorgos Kamtziridis. Language: Greek. Script: Theodora Tsakiridi. Original Music: Yorgos Kamtziridis (sound effects), Migfus20, szegvari. Sound-Editing: Yorgos Kamtziridis. Narration: Theodora Tsakiridi. Greece, 2022, 20'
The year is 2045 A.D. All the world is entirely occupied by technocrats. Well not entirely! One small group of indomitable rebels still holds out against the conquering of their consciousness.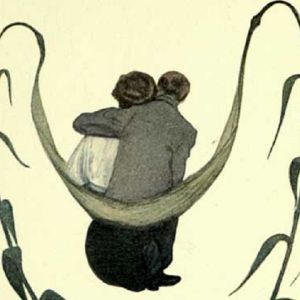 Ovidius poeta: A step-by-step practical guide to relationships
Podcaster: Ioanna Lioutsia. Language: Greek. Editing-Original Music: Panos Tsamouras. Narration: Marilena Liakopoulou, Ioanna Lioutsia, Filio Tsompanidou. Dramaturgy: Ioanna Lioutsia. Greece, 2022, 30'

Creative dramaturgy of three poems about love by the Roman poet Ovid. Through excerpts from the works The Art of Love, The Cure for Love and Heroines (Letters), Ovid presents the do's and don'ts of love conquest, giving examples of the mythical past, but also of our daily lives.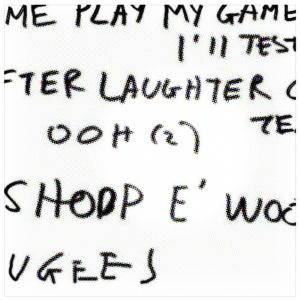 Shoop
Podcaster: Yorgia Karidi. Language: English. Script-Sound-Editing: Yorgia Karidi. Greece, 2022, 28'

The podcast Shoop is the transcription of a performance score, initially performed at the concert space of Romantso, Athens in 2019. It puts a magnifying glass on backing vocalists and the work that is required by them on stage, by detaching them from the lead singer and the solos. Containing analysis and interviews by people who performed it, or watched it. It draws elements from soul, hip hop and dance music and touches upon the phenomenon of the pop hit which forms a song vocabulary deeply rooted in collective consciousness. Performing these parts as loops, the musical objects turn into subjects and thus occurs an interesting reclaiming of the human voice as well a space reclaiming in reference to club culture history. In the course of the podcast a space emerges where one can re-listen/ re-learn songs one has always known, exploring a fresh look at sharing and perceiving music. That singing is inexperienced yet autonomous and liberated rendition of these song riffs suggests that it is not in technique rather than in good humor and unison that this core of completion must be sought out.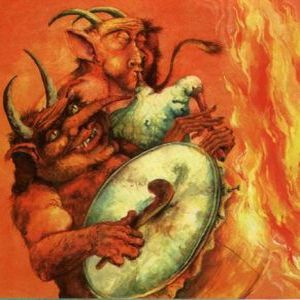 The Devil's watermill: an authentic Balkan horror story from the village
Podcaster: Simeon Mihalkov. Production-Script-Sound-Editing-Narration: Simeon Mihalkov. Language: English. Original Music: Stefka Sabotinova, Delyo Haidutin. Greece-Bulgaria, 2022, 26'.

The recording of an authentic Balkan folktale, without editing, as it was told to the children one century ago. A story, quite different from modern fairytales, without happy ending. A horror story that excites because we are attracted in a strange way to the unexplained, challenging our minds and imagination.
[phototext photo=/images/tiff/63/podcasts/the-lady-with-the-candelabra.jpg]
The Lady with the Candelabra
Podcaster: Nina Triaridou. Production-Script-Editing-Narration: Nina Triaridou. Language: English. Original Music: Kevin MacLeod. Cover Design: Nikodimos Triaridis. Greece, 2022, 20'

Delve into the dark history of female madness. Using a feminist perspective, we explore the Victorian origins of the contemporary definition of madness through the work of philosopher Michel Foucault and how the fiction of female Victorian authors employed madness as a metaphor for female oppression under patriarchy.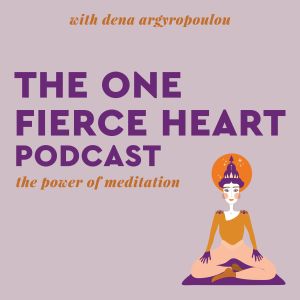 The One Fierce Heart
Podcaster: Konstantina Argyropoulou. Production-Script-Narration: Konstantina Argyropoulou. Language: English. Sound-Editing: Matrix Recording Studio - Dimitris Misirlis. Original Music: "In a World", written by Aaron Sprinkle and performed by Tiger Gang. Greece, 2020-2022, 30'

In each episode Dena Argyropoulou, a mindfulness meditation teacher, discusses with her guests how meditation has helped them find clarity, inspiration, creativity, wisdom, strength, and the ability to manage stress and challenges in life with courage and compassion. Meditation is a powerful tool that helps reconnect with ourselves and the world around us.