Ten podcasts take part in the Podcast Competition section of the 25th Thessaloniki International Documentary Festival, setting their eyes at the Best Podcast Award, accompanied by a 2,000-euro cash prize. The audience will have the chance to listen to all podcasts of the Competition section at the specially configured venue of the Podcast Room, situated inside the Thessaloniki Cinema Museum.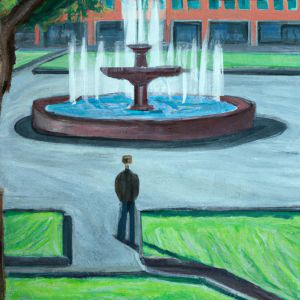 A city walk
Podcaster: Dimitris Roidis. Production: Alexandros Mistriotis - Contemporary Oralities. Script: Ioanna Siskou. Original music: Dimitris Roidis. Sound engineering: Alexandros Mistriotis. Sound editing: Dimitris Roidis. Narration: Ioanna Siskou. Language: Greek. Greece, 2023, 25΄
A man wakes up and dresses for work. On the road he realizes it's a Sunday and decides to take a city walk instead. Are dogs and babies the only ones that go for a walk? When does the walk end ? Is public space a requirement? What about free time? Does a walk have a purpose?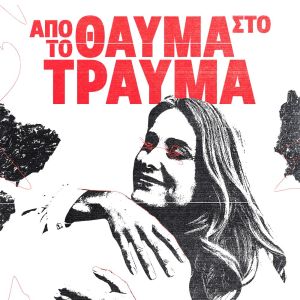 From a wonder to a trauma
Podcaster: Constantinos Vrettos. Production: Antonis Papavomvolakis - Music Row Studios. Script: Constantinos Vrettos, Antonis Papavomvolakis. Original music: Antonis Papavomvolakis (cover of the song "Eleni Topaloudi'" by Foivos Delivorias). Sound engineering: Antonis Papavomvolakis. Sound editing: Antonis Papavomvolakis. Narration: Constantinos Vrettos. Greece, 2023, 30΄
The equation of life consists of words and actions. Mother+daughter=miracle. Mother-daughter=trauma. There are millions of Greek words, but none correspond to the mother who lost her child. Koula Armoutidou, Eleni Kremastioti, Alexandra Makou were left behind and describe how the miracle of life became the trauma of a lifetime.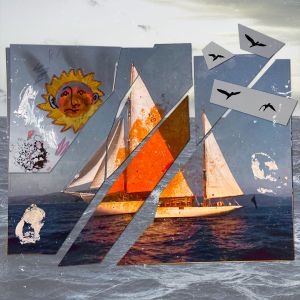 Halcyone
Podcaster: Phaedra Chatzopoulou. Production: Phaedra Chatzopoulou, Stavros Georgiopoulos. Script: Phaedra Chatzopoulou. Original Music: Stavros Georgiopoulos. Sound engineering: Stavros Georgiopoulos. Sound editing: Stavros Georgiopoulos. Narration: Phaedra Chatzopoulou. Poster design: Anastasia Daferera. Language: Greek. Greece, 2023, 21΄
Do ships carry memories? How do ships rest? Do ships die? This is the story of Halcyone, a true yet wondrous story of a classic sailing boat; it sets sail from an island, traveling for almost a century and witnessing the world changing –up till its very own transformation.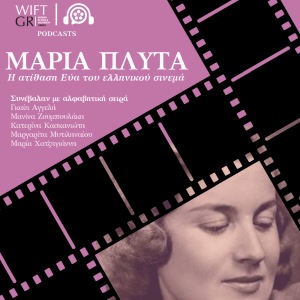 Maria Plyta. The rebellious Eve of Greek cinema.
Podcaster: Maria Chatzigianni for WIFT GR. Production: Katerina Kaskanioti for WIFT GR. Script: Manina Zouboulaki, Gay Angelis. Sound engineering: Maria Chatzigianni, Anastasia Frangoulis. Sound editing: Maria Chatzigianni. Narration: Gay Angelis, Katerina Kaskanioti, Maria Chatzigianni. Language: Greek. Greece, 2023, 29΄
Maria Plyta was the first Greek female director and producer. She broke taboos in the male-dominated field of cinema and offered a rich artistic work. WIFT GR outlines her portrait through the interview she gave to Gay Angelis, in a text edited by Manina Zouboulaki.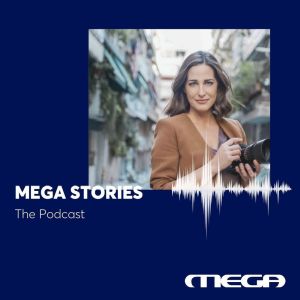 Mega Stories: Revenge Porn Stories
Podcasters: Konstantis Frangopoulos, Dora Anagnostopoulou. Production: Mega TV. Script: Dora Anagnostopoulou. Sound engineering: Vassilis Gkionakis. Sound editing: Alexandros Alevras, Afroditi Tavri. Narration: Dora Anagnostopoulou. Research: Iliana Danezi. Language: Greek. Greece, 2023, 29΄
Sex stories that start from an "innocent" love game and end up in stories of horror, pain and humiliation for the women who fall victim to revenge pornography or, in other words, the worst form of sexual abuse through the use of the image.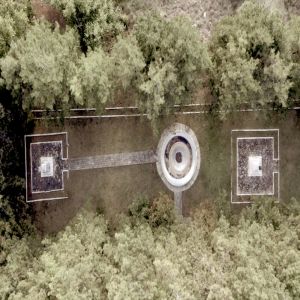 Pyrgoi Eordaia, a village of martyrdom
Podcaster: Dimitris Argyriou. Production: NewBorn Filmproduktion, NewBorn Short Film Agency. Script: Dimitris Argyriou. Sound engineering: Mihalis Paleologou. Sound editing: Dimitris Argyriou. Language: Greek. Germany, 2023, 20΄
Pyrgoi Eordaia, located in the western foothills of the Vermio mountain range, is a village that was completely annihilated by the Nazis and their collaborators. More than 318 people met their death with incredibly inhuman methods that cannot be conceived by the human mind.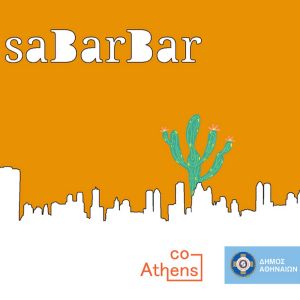 saBar Bar - a special flower in the desert of the pandemic
Podcaster: UrbanDig Project. Production: Local Stage. Script: Maria Chatzigianni, Giorgos Sachinis. Original music: Victoria Tagouli (song), Christos Theodorou (composition). Sound engineering: Pavlos Kerasidis. Sound editing: Maria Chatzigianni. Language: Greek. Greece, 2022, 25΄
saBar bar maps out actions and participatory observations in areas of Athens, giving space and time to artists and scientists to work creatively. A site specific project that takes shape through interviews, narratives, historical mapping, live streaming, or with music, poetry, etc, having as common denominator the history of a place, in combination with performing arts.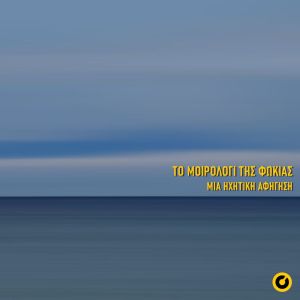 The Seal's Dirge: A sonic narrative
Podcaster: Christos Goussios. Production: Maria Baziakou / Panorama-The sound of film. Script: Chryssa Pantazi. Sound engineering: Christos Goussios. Sound editing: Christos Goussios. Narration: Dimitris Naziris, Maria Baziakou. Musicology research: Despina Klonari. Production assistant: Antigoni Iliadi. Language: Greek. Greece, 2022, 20΄
This work presents an adaptation of Alexandros Papadiamantis' short story The seal's dirge composed with the exclusive use of sound elements. Some of these sounds were recorded and directed specifically for the podcast, while all of them have been recorded in Greece, in locations suitable for the time, location and era of the story. It is an experimental attempt to present the actions and the story without the use of the voice as a narrative means.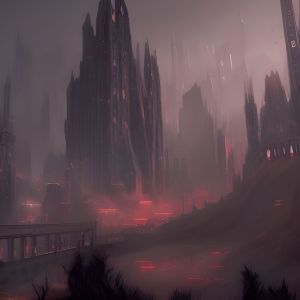 The Shadow City
Podcaster: Michail Efthymiou. Production: Michail Efthymiou. Script: The podcast was completed with the contribution of AI technology. Language: English. Greece, 2023, 21΄
Α podcast about the mysterious adventures of The Shadow, a private detective who finds himself in dangerous cases involving organized crime and corruption. From the dark alleys of Chinatown to the seedy underground bars in Southtown, The Shadow never stops until justice has been served.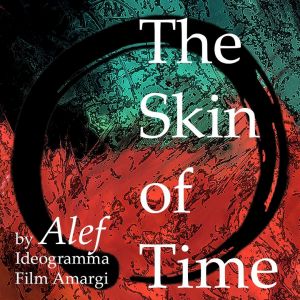 The Skin of Time
Podcaster: Alexandros Fassois. Production: Alexandros Fassois / Ideogramma Amargi. Script: Alexandros Fassois. Original music: Alexandros Fassois. Sound engineering: Alexandros Fassois. Sound editing: Alexandros Fassois. Narration: Alexandros Fassois. Language: Greek. Greece, 2023, 28΄
Time is a flying serpent, and we have found ourselves in the age of changing skin... Trapped in the skin of an age, we do not feel the life that slips away, the memory that is lost and the wind of destruction that pours furiously. The time serpent is changing. A brand new age skin is rising...