Nine podcasts take part in the Out of Competition section of the 25th Thessaloniki International Documentary Festival.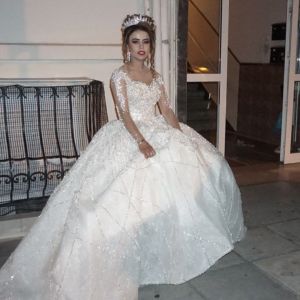 All I hear is wedding bells
Podcaster: Sofia Sopiadou. Production: Sofia Sopiadou. Script: Sofia Sopiadou. Sound engineering: Sofia Sopiadou. Sound editing: Sofia Sopiadou. Narration: Maria Aggou, Giorgos Sopiadis, Anastasia Aggou, Lamprini Dragoudaki, Elissavet Aggou, Alexandra Aggou, Marios Kourtidis. Language: Greek. Greece, 2022, 17΄
This podcast is a documentation of the change of how relationships and marriage are built through the decades. How were they in the 60s, the 90s and the 2010s? Stories full of love and happiness, told from people with happy eyes and a big smile on their faces. Through these stories it is possible to detect the ethical principles that used to rule the relationships in each generation. The most important value that people try to define is love. For me love is the expression on people's faces when they are telling a story about a person they love.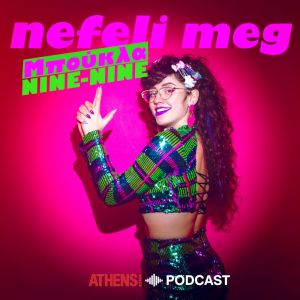 Bookla 99 - Legal terms in 20΄
Podcaster: Nefeli Meg. Production: Athens Voice. Sound engineering: Jannis Tomtsis. Language: Greek. Greece, 2022, 20΄
Bookla 99 is an infotainment weekly podcast created by Nefeli Meg (content creator) and Jannis Tomtsis (sound engineer). It is hosted by Athens Voice. In just 20 minutes, 30 legal terms are explained in a simple and comic way.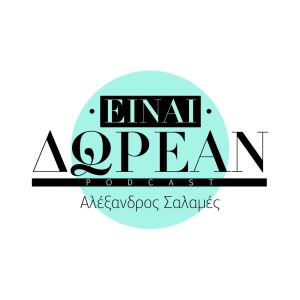 Einai dorean
Podcaster: Alexandros Salames. Production: Art Οn Τhe Road. Script: Alexandros Salames. Sound engineering: Grigoris Samlidis. Sound editing: Grigoris Samlidis. Narration: Alexandros Salames. Language: Greek. Greece, 2023, 22΄
A podcast created in order to analyze scientific and social issues from a theological point of view, highlighting the common, but also the gray, areas of the two fields.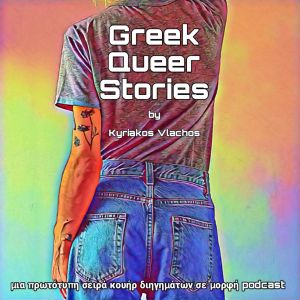 Greek Queer Stories
Podcaster: Kyriakos Vlachos. Script: Kyriakos Vlachos. Narration: Kyriakos Vlachos. Language: Greek. UK, 2023, 27΄
Greek Queer Stories is a fiction podcast series that once a month narrates a new, original, Greek short story. In the first episode listeners can stream the story Tourourout that touches upon mental health, the hook-up culture, and addiction to dating apps.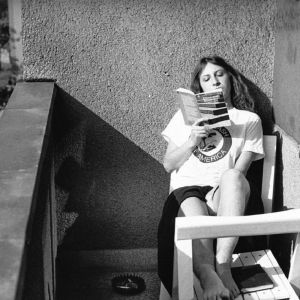 Indoors and Outdoors: Sanja Iveković's Trokut uncages a balcony
Podcaster: Ioanna Lioutsia. Script: Ioanna Lioutsia. Sound engineering: Ioanna Lioutsia. Sound editing: Ioanna Lioutsia. Narration: Ioanna Lioutsia. Languages: English, Greek. Greece, 2023, 20΄
During the visit of the President of Yugoslavia Josip Broz Tito to Zagreb, performance artist Sanja Iveković, sitting on the balcony of her apartment in a building in front of the main street where Tito was passing, reads a book, drinks whiskey and grimaces as if masturbating. Although it was impossible to see her from the street, the police from the opposite building saw her, knocked on her door and arrested her. This is a brief description of Iveković's performance, which took place in 1979 in Croatia and bears the title of – sarcastic feminist direction – Trokut (Triangle).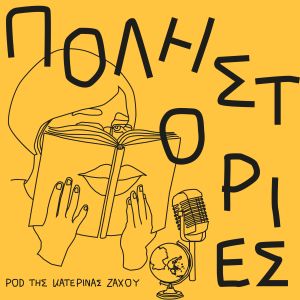 POLISTORIES: Thessaloniki, a nest of spies
Podcaster: Katerina Zachou. Production: Katerina Zachou. Script: Katerina Zachou. Original music: Nikos Kapantzakis. Sound engineering: Menios Exioglou. Narration: Katerina Zachou. Visual identity: Maita Chatziioannidou - Loopo Studio. Text editing: Stavroula Tsiara. Website management: Fotini Patinari. Language: Greek. Greece, 2023, 22΄
Thessaloniki of the spies. An audio journey from the First World War to the Occupation of the Second World War. Cinema spies, through films of German Expressionism, such as Fräulein Doctor. But also real spies, collaborators of the Nazis during the Occupation.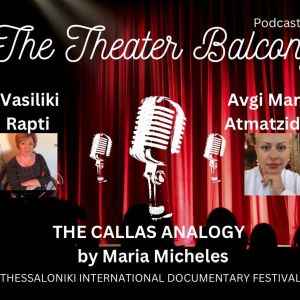 The Callas analogy
Podcaster: Avgi Maria Atmatzidou. Production: Avgi Events. Script: Maria Miheles. Sound engineering: Avgi Maria Atmatzidou. Sound editing: Avgi Maria Atmatzidou. Narration: Vassiliki Rapti, Avgi Maria Atmatzidou. Language: English. USA, 2023, 23΄
Episode of the The Theater Balcony podcast series that presents works by Greek theatrical writers (both contemporary and ancient ) to promote Greek theater production in the USA.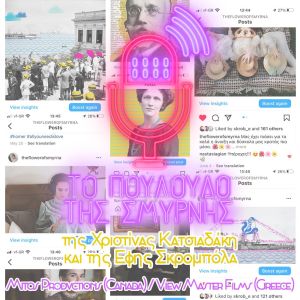 The Flower of Smyrna
Podcasters: Christina Katsiadakis, Effie Skrobola. Production: Christina Katsiadakis - Mitos Productions, Effie Skrobola - View Master Films. Script: Christina Katsiadakis, Effie Skrobola. Sound Engineering: Vangelis Makris. Sound editing: Vangelis Makris. Narration: Konstantina Koutsonasiou, Effie Skrobola. Poster design: Angeliki Vairaktaraki. Research: Spyros Loukoumis. Language: Greek. Canada-Greece, 2023, 20΄
An amalgam of fiction and documentation, in present and past tense, the transmedia project The Flower of Smyrna takes us to Smyrna before the catastrophe. In a diary form, through Instagram (@theflowerofsmyrna) and podcasts, 16-year-old Filio recounts her life in the cosmopolitan city. Historical facts complete the picture for the modern audience.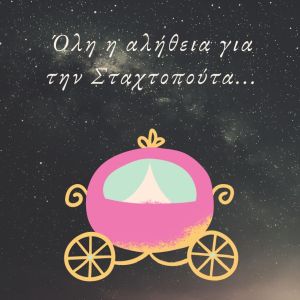 The truth about Cinderella
Podcaster: Evdoxia Karakatsi. Production: Evdoxia Karakatsi. Script: Evdoxia Karakatsi. Narration: Evdoxia Karakatsi. Language: Greek. Greece, 2023, 21΄
Everything you have been told about Cinderella is a lie! In this episode we'll learn that there is a businesswoman inside Cinderella and that the prince can wait. We analyze the classic fairy tale and put a more feminist twist on our favorite heroine.