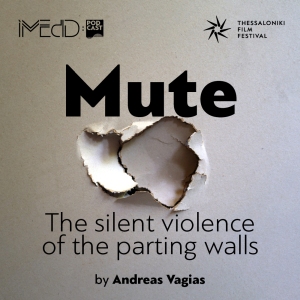 Mute – The Silent Violence of the Parting Wall
Winner of the Podcast Development Award based on journalistic research and documentation. The award was bestowed withing the framework of the Festival's collaboration with the non-profit journalistic organization iMEdD, founded thanks to the exclusive donation by the Stavros Niarchos Foundation.
Podcaster: Andreas Vagias. Producer: Panagiotis Menegos. Script: Andreas Vagias. Sound editing-sound mixing-sound design: Aris Athanassopoulos. Music: Kostas Grountas. Illustaration: Evgenios Kalofolias.
The systematic gender violence of everyday life is the reality for many victims that are often helpless, while the cloud of silence arms the molesters to go as far as to commit femicides. After the prolonged lockdown triggered a skyrocket rise both in the number of people forced to move in and live together, as well as in the cases of domestic violence, a series of testimonies from women bring forth what happens on the other side of the wall.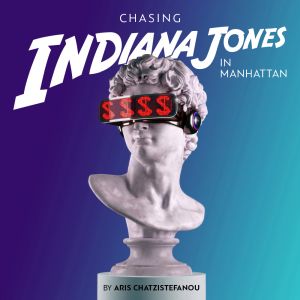 Chasing Indiana Jones in Manhattan
A US Marine searches for the ancient relics discovered by Agatha Christie during excavations in Mesopotamia. Henry Kissinger tries to prevent the publication of a book on the history of the Metropolitan Museum of Art in New York and a detective walks around the Manhattan subway with a frieze of a temple in ancient Pompeii.
Journalist Aris Chatzistefanou traveled to New York City on a journalistic assignment - production by the non-profit journalistic organization iMEdD, which reveals the connections of major museums with antiquities collectors, auction houses and illegal antiquities networks that span the globe. The first episode premieres at the Thessaloniki International Documentary Festival 2023. The podcast series will be completed in 4 episodes to be released in March on podcast.imedd.org and streaming platforms.