Agora Docs in Progress Jury
The jury presents three awards to the distinguished projects of the Docs in Progress/Agora Doc Market: 2|35 award (post-production services), accompanied by free accreditation to the Visions du Réel Festival and three-day accommodation to Nyon, Switzerland; the MuSou Music Company Group award (post-production services for sound or original composition); and the Neaniko Plano award (film subtitling services). Additionally, the Greek Film Centre award presents a €3,000 award to a selected film.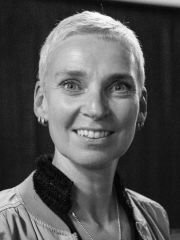 Anja Dziersk
Anja Dziersk is the co-founder of Rise and Shine World Sales, one of the leading international boutique size sales agents. Amongst others, Anja is responsible for the festivals/sales sections. Rise and Shine markets and sells outstanding documentaries to broadcasters and distributors around the world. With an average of 15 new films per year, the company's exquisite catalog of awardwinning films from all over the world includes film titles such as: Hip Hop- Eration, Every Face Has a Name, The Trial, Raving Iran, Genesis 2.0, Hi, Ai, and When Tomatoes Met Wagner.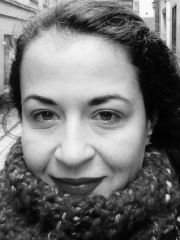 Vicky Miha
Vicky Miha has been working as a producer for the past ten years. Her filmography includes the films To Sail Close to the Wind by Gregoris Rentis, Oscuro Animal by Felipe Guerrero, Modris by Juris Kursietis, Dogtooth by Yorgos Lanthimos. In 2017, she launched the production and consulting agency asterisk*. She has collaborated with more than 30 companies from over 20 countries on development, funding and marketing, building a world-wide collaboration network and a solid knowhow background.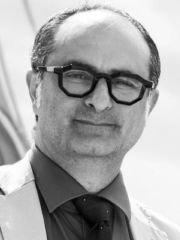 Giona Nazzaro
He has served as General Delegate of the Venice International Film Critics' Week since 2016, as well as programmer and curator for Visions du Réel (Festival de cinéma de Nyon) since 2010. He is a member of the SNCCI (National Union of Italian Film Critics), a journalist and a writer. He has also worked as a programmer for the Torino Film Festival, the Festival dei Popoli (Florence, Italy) and the Rome Film Fest. Since 2009, he has been a collaborator of the Locarno Film Festival. He is the author of books and essays on Hong Kong cinema and postmodern action films and an editor for the daily newspaper Il manifesto.
---
Thessaloniki Pitching Forum Jury
In the framework of the newly formed co-production and co-financing platform, a three-member jury will bestow the following awards: Thessaloniki Pitching Forum Award (€2,000), ERT Thessaloniki Pitching Forum Award granted to a Greek project (2,000 euros), accompanied by digitization services by Aylon Productions. Moreover, the following awards will be bestowed: Doc Lab Scholarship granted by the Mediterranean Institute of Cinema (MFI Script2Film Workshops), Counseling Session by DAE – Documentary Association of Europe, accommodation and accreditation for the upcoming Beldocs International Documentary Festival.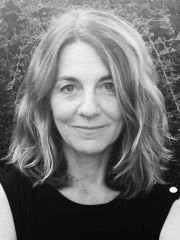 Gitte Hansen
Gitte works on a daily basis on project development, executive producing, financing & marketing strategy, sales & acquisitions of non-fiction films/series. Recent titles in her resume as executive producer for FHF include Humanity on Trial (by Jonas Bruun, produced by Hansen & Pedersen along with DR, SVT, YLE, RUV, Knowledge, SRF, Da Ai, TRT), The Reformist – A Female Imam (by Marie Skovgaard, produced by House of Real, DR, SVT, YLE, NRK, RUV, IKON, SRF, VRT). Gitte is First Hand Films' Head of Acquisitions. She serves as lecturer and/ or moderator at prestigious events such as IDFAcademy, Nordisk Panorama, Crossing Boarders, DOK.incubator, EDN workshops, Crossing Borders, Pitching du Réel.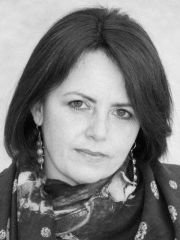 Hanka Kastelicová
Hanka Kastelicová is the executive producer of documentaries at HBO Europe. Based in the Prague branch, she is a close collaborator of HBO Europe's production centers, and is responsible for the development and production of HBO Europe's documentary films. She embarked on her professional career in Slovenia, where she worked for more than 25 years as a documentary director and producer. As an experienced and dedicated documentary film-maker, she has given many lectures on documentary filmmaking. She has also served as a moderator and participant on numerous industry panels and other documentary events.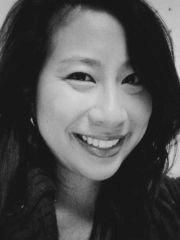 Heidi Tao Yang
Heidi Tao Yang oversees the Hot Docs Film Funds, a $12.5M portfolio which provides grants and equity funds for international and Canadian documentary films. To this role, she works with filmmakers from around the world on their projects and manages Hot Docs' investment in the filmmakers' work and professional development. Heidi has over a decade of experience in producing and developing fiction and nonfiction for film and TV. She has programmed and hosted major events with marquee speakers for the Toronto Screenwriting Conference and WIFT-T.