ONLY FOR AGORA DOCS ACCREDITED GUESTS
MASTERCLASS
IS THERE A METHOD TO THE MADNESS OF MARKETING?
By Peter Jäger
WEDNESDAY, JUNE 30, 10:00 - 11:30 ΕΕΤ
Online presentation // livestream @ MYAGORA + Agora Terrace
With this online masterclass Peter Jäger introduces a marketing method for documentary makers. With this method you can create marketing tools so you can start financing and distributing your documentary project with a better effect. It positions your documentary in the market without wasting time identifying typical marketing target-audiences.
You will learn how to create essential marketing tools like: synopsis, visual artwork, producers' & directors' statement, so that your documentary has a unique identity and you can clearly communicate a distribution and financing strategy.
Supported by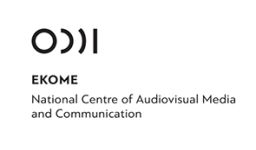 AGORA TALKS
SUNDAY, JUNE 27, 19:00 - 20:00 EETWebinar // livestream @ MYAGORA
Dos and Don'ts when Submitting a Project to a Market and Presenting it to Potential Partners
Speaker: Jan Rofekamp, Sales agent, Transit Films International - Canada, Greece
Renowned sales agent Jan Rofekamp shares his list of "dos and don'ts" when submitting and presenting a project to a documentary market and presenting it to potential partners, along with tips and suggestions for an optimal approach to the industry circuit.
TUESDAY, JUNE 29, 19:00 - 20:00 EET
Onsite @ Agora Terrace // livestream @ MYAGORA
Meet the Industry: Open call
Presentation by Film Office-Region of Central Macedonia - Greece
Speakers: Apostolos Tzitzikostas (Regional Governor of Central Macedonia): Welcome Speech | Alexandros Thanos (Head of Tourism Sector - Region of Central Macedonia): Introductory Speech | Angeliki-Lina Milonaki (Head of Film Office-Region of Central Macedonia): The Film Office - Central Macedonia: How we Best Support Audiovisual Productions in our Region | Dionysia Arvanitou (Production Support Advisor & Project Coordinator - Film Office-Region of Central Macedonia): Not Another Industry Guide: Building Regional Networks in Audiovisual Productions
WEDNESDAY, JUNE 30, 18:30 - 19:00 EET
Onsite @ Agora Terrace // livestream @ MYAGORA
The Audience as Inspiration
Speaker: Dimitra Kouzi, Journalist, filmmaker, consultant - Greece
A short presentation of how the influence of a real audience, an open-air screening and two reviews can shape the making of a new film. Or, how the pandemic prompted me to re-edit my awarded film, Good Morning Mr Fotis (21st TDF Agora Docs in Progress 2019 - GFC Award | 22nd TDF 2020 - Youth Jury Award). Join us for a brief presentation followed by a discussion.
THURSDAY, JULY 1, 19:00 - 20:00 EET
Webinar // livestream @ MYAGORA
The Invisible Visible - An Innovative Way of Narrating Films and Creatively Engaging with Audiences
Speaker: Menelaos Karamaghiolis, Filmmaker - Greece
The interactive platform Meeting with Remarkable People creates a multimedia map of the Greek crisis with 12 feature-length films, shedding light on the lives of the protagonists that have been invisible and ill-fated, with augmented material of 180 new films, texts and photos. Menelaos Karamaghiolis gives a different dimension to their stories with the support of Onassis Culture. Through a specially designed interactive player, the spectator/user is able to move creatively and autonomously through the protagonists' stories, but also to get acquainted with the organizations that support the subject of each film. Thanks to the platform, the protagonists of the films can find a new way of expression and connection with the audiences both in Greece and abroad, while expanding their stories in space and time. By Pausilypøn Films - Submarine - Døcumatism. Powered by Onassis Culture
FRIDAY, JULY 2, 19:00-20:00 EET
Webinar // livestream @ MYAGORA
Co-producing with HBO Europe: Practical Info and Best Practices
Speaker: Hanka Kastelicová, Executive Producer of Documentaries, HBO Europe – Czech Republic
Influential documentary producer Hanka Kastelicová introduces the way she works within HBO Europe (including what makes her "click" with a pitch), providing practical information regarding HBO Europe's financing and co-producing processes. She also will discuss the new HBO Max's docuseries production.