AGORA WORKS IN PROGRESS JURY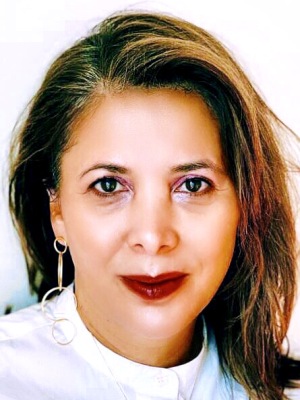 Karina Korenblum
| Executive of Acquisitions and Sales, Cercamon - UAE 
Executive of acquisitions and sales of films, with over 19 years of experience in the commercial and independent sectors. She began her career in the world of cinema in 2000 at Celluloid Dreams, in Paris, where she worked as a sales agent and managed films of directors such as Francois Ozon, Takeshi Kitano and Ray Lawrence, among others. In 2007 she moved to Berlin, where she was the acquisitions director of the EEAP group and responsible for the acquisitions of films for Eastern Europe. Likewise, she managed to consolidate a market focused on a high commercial profile but of great quality, with the acquisition of films like Shutter Island by Martin Scorsese and The Reader by Stephen Daldry. Afterwards, she moved to Prague, where she worked as a commercial advisor for the American company GrandView Castle in the acquisition of films, distribution and exhibition in cinemas, and the expansion of the video on demand (VoD) market in different countries in Eastern Europe. She currently works as a Sales and Acquisitions Executive for the company Cercamon.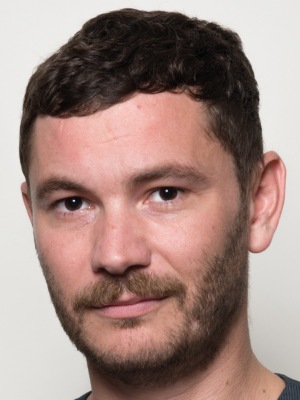 Michael Stütz
| Head of Panorama, Berlin FF – Germany 
Michael Stütz has been head of the Panorama section since June 2019. He was born in Linz, Austria in 1977 and studied Theatre, Film and Media at the University of Vienna and the Freie Universität Berlin. During this time, he also worked on film productions at Studio Babelsberg. He has lived and worked in Berlin since 2005. Following an internship at the 2005 TEDDY AWARD, the Berlinale's queer film prize, Stütz became assistant to the then Panorama head Wieland Speck in 2006. He subsequently took on further roles in the section including office manager, program coordinator, coordinator for the TEDDY AWARD and program advisor for Wieland Speck. From July 2017 to May 2019, he was Panorama curator and program manager. He is also project leader for the TEDDY AWARD. Alongside his work at Panorama, Stütz has been involved in numerous other festivals as guest speaker, curator and jury member. From 2011 to 2017, he was co-director of the XPOSED International Queer FF in Berlin, where he was responsible for curating numerous programs with a particular focus on Austrian avant-garde and experimental film.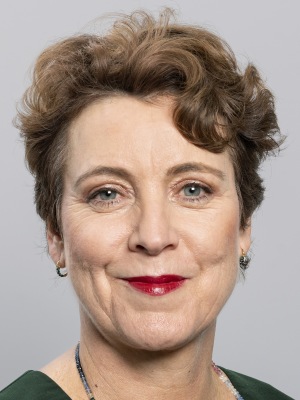 Dorien van de Pas
| Head of New Screen NL, Netherlands Filmfund & Eurimages Representative – The Netherlands 
Dorien van de Pas is living in Amsterdam. She graduated in Film Studies from the Radboud University in Nijmegen, the Netherlands. Dorien is working at the Netherlands Filmfund, based in Amsterdam. She is Head of New Screen NL, which is the New Talent program for low budget features, immersive and interactive productions, art films, shorts, live-action and animation. She is the Representative for Eurimages for the Netherlands, the European Co-production Fund and she is President of the Promotion Group of Eurimages. Before that she was Head of Feature Film for 4 years at the Filmfund, joined the Dutch cultural Media Fund as a staff member for television drama, feature films, children's films and radio. She also had her own company Dial M for Movies, Marketing & More, worked as a cinema director and as a distributor. She has also started her career as a programmer of an arthouse in Utrecht.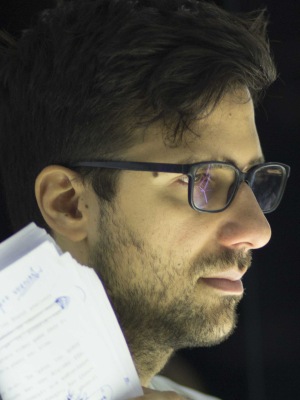 Yorgos Zois
| Filmmaker - Greece 
Yorgos Zois is a Greek director born in 1982 and based in Athens. He studied applied Math & Nuclear Physics at the NTUA and Film Direction in UdK Berlin. His body of work, four shorts and one feature film, has been selected at A-festivals worldwide (Cannes, Venice, Rotterdam, Telluride, Palm Springs, Clermont Ferrand, etc) and has been acknowledged with numerous awards and distinctions worldwide, including Best Short Film and Best Newcomer Director from the Greek Film Academy and a European Film Academy nomination as Best Director. His films have also received highly acclaimed reviews internationally about their meta aesthetics and daring narration and have been broadcast by the most prestigious TV channels like ARTE, Canal+, NBC and digital platforms like Criterion. He was also a member of the official Jury "Lion of the Future" at the 74th Venice FF and other film festival juries in the past few years. His latest short film Third Kind premiered in Semaine de La Critique in Cannes and he is now in pre-production of his second feature film called Arcadia, the script of which has been selected by the Next Step Programme and Berlinale Co-production Forum.
CROSSROADS CO-PRODUCTION FORUM JURY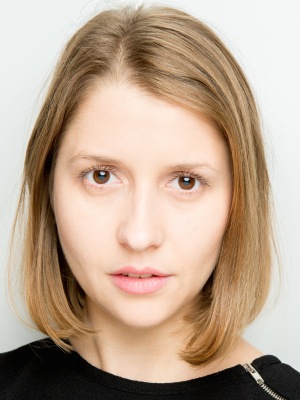 Anamaria Antoci
| Producer, Tangaj Production - Romania 
With a background in choreography and cultural management, Anamaria Antoci stepped into the film industry in 2012. Her first feature was Adrian Sitaru Illegitimate (2016, Berlinale Forum – C.I.C.A.E. Award), an independent production that brought her a GOPO Award for Best Newcomer in the Romanian film industry. Her filmography includes a wide range of shorts, features and documentaries, one of the latest titles – Malmkrog by Cristi Puiu, for which she served as delegate producer, opened the Encounters section of Berlinale 2020. Currently she is working on financing the new films by Andrei Ujica and Adrian Sitaru, while developing her first drama series project. Anamaria is active on the European market, being part of the most important industry networks like EAVE, EFP's Cannes Producers on the Move, ACE Producers, Emerging Producers, and since 2016 she is a member of the European Film Academy.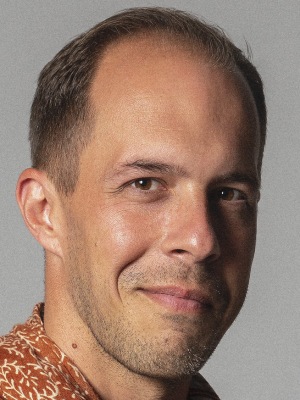 Milan Stojanovic
| Producer, Sense Production - Serbia 
Milan Stojanovic is the producer of award-winning films by Ivan Ikic - Oasis (2020 / Europa Cinemas Label, Venice Days) and Barbarians (2014 / Special Jury Mention, Karlovy Vary IFF) and the co-producer of Malmkrog by Cristi Puiu (2020 / Best Director, Encounters, Berlinale) and Her Job by Nikos Labot (2018 / TIFF). Milan is a member of EAVE and ACE networks and the European Film Academy. He graduated in Film & TV Production at the Faculty of Dramatic Arts in Belgrade and completed multiple training courses, including Emerging Producers, Trans Atlantic Partners, Producers on the Move and Berlinale Talents. Before starting Sense Production in 2010, Milan worked as freelance production manager / line producer on the films by Milcho Manchevski, Marina Abramovic and Srdan Golubovic. Milan is one of the founders of Filmkultura, Association for Education in Audiovisual Culture.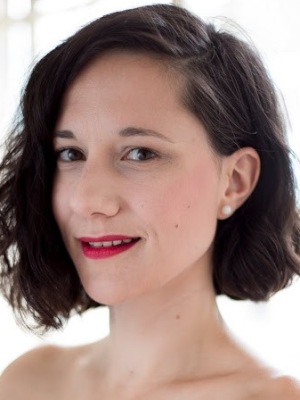 Katarina Tomkova
| Producer, consultant, training provider- kaleidoscope, Punkchart films, MIDPOINT Institute - Slovakia & Czech Republic 
Katarina started her film career as a film critic, production assistant in commercials and films, as well as film-oriented PR. During 2009 – 2015, she was working for the Slovak Film Institute as an international film promoter, present at the most important platforms and events of the film industry. At the moment, she is closely collaborating with Punkchart films, for which she associate-produced 5 October by Martin Kollar (Rotterdam IFF), co-produced Hotel Sunrise by Maria Rumanova (IDFA, Hot Docs), produced Nina by Juraj Lehotsky (Karlovy Vary IFF, Toronto IFF), executive produced Little Moscow by Grimur Hakonarson (Goteborg IFF), co-produced The Sound Is Innocent by Johana Ozvold (Visions du Reel), co-produced Silent Days by Pavol Pekarcik (Karlovy Vary IFF, Marrakech IFF) and produced Servants by Ivan Ostrochovsky (Berlinale – Encounters). She's also cooperating on Juraj Lehotsky's upcoming project Applause. She is programming the series training offer for MIDPOINT Institute based in Prague, focusing on development of projects and talent in the CEE region, and coordinates the TV Launch, Writers' Room and Cold Open programs. She is a SOFA 2015 and EAVE Producers Workshop 2016 graduate.
ARTE KINO PRIZE INTERNATIONAL JUROR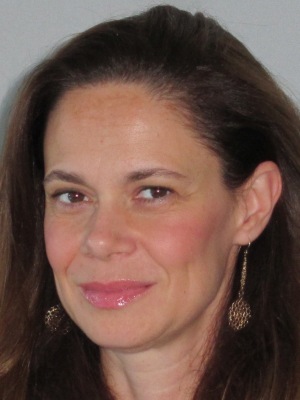 Annamaria Lodato
| Head of International Relations, ARTE France - France 
Annamaria Lodato studied Politics, Literature and Film. She began her career as a script reader for Canal+ and France 2 and later was a consultant for RAI, the Italian Public Broadcaster. She joined ARTE France in 1994. At first, she worked on ARTE's Relations with Eastern and Central Europe Televisions. She is currently Head of International Relations. She works on the visibility of the ARTE channel abroad, on ARTE Kino Festival and on the ARTE Kino International Prize, a development grant awarded in ten international festivals.
WORKS IN PROGRESS PITCHING PRESENTATION TUTORS

Isabelle Fauvel & Hakim Mao |
Initiative Film - France
 
Founded in 1993 by Isabelle Fauvel, Initiative Film is the first French consulting company specialized in the development of audiovisual projects for French and foreign professionals: producers, screenwriters, directors, artistic agents…
Initiative Film, an attentive partner, steps in at an early stage of the development phase. From the birth of the story to the start of production, we accompany your creative progress and your thoughts on the artistic and economic feasibility of your projects. Occasional or long-term missions allow us to have the necessary distance in relation to a work in progress or to find new projects and recruit fresh talents.
CROSSROADS CO-PRODUCTION FORUM PITCHING PRESENTATION TUTOR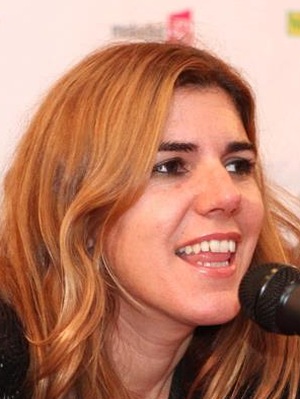 Amanda Livanou
| Producer, Neda Film - Greece 
Amanda Livanou is a film producer living in Athens, Greece. During her 20-year career she has worked in film and television as well as Greek film institutions. In 2014 she founded Neda Film. Selected Filmography: She has produced Pity and L (Sundance FF premiere for both) and Birds or How to Be One (Rotterdam FF 2020) by Babis Makridis and Park by Sofia Exarchou (Best New Director at San Sebastian FF, Sundance Screenwriter's and Director's lab), as well as a number of documentaries. She is a Sundance Creative Producing Summit Alumna and a member of both the Hellenic as well as the European Film Academy. In 2018 she co-founded the Athens International Children's FF (www.athicff.com), of which she is the President.
AGORA LAB TUTORS / JURY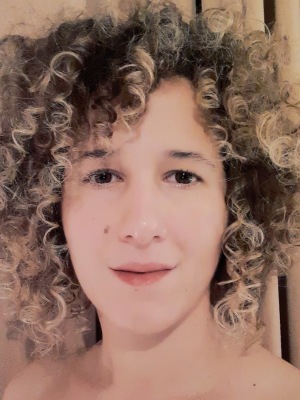 Antigoni Papantoni
| Acquisitions, Heretic Outreach - Greece 
After several years of experience at film festivals and especially at major co-production markets such as Visions du Réel, IDFA and Thessaloniki IFF,Antigoni Papantoni joined world sales company Heretic Outreach in 2020, where she handles acquisitions.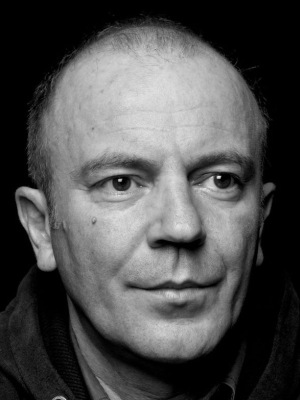 Yannis Sakaridis
| Film Director & Artistic Director, Drama International Short FF - Greece 
Yannis Sakaridis studied Photography and History of Art at London College of Printing and Film Direction at the University of Westminster. He has been a member of the London Film Makers Co-Op for many years, where he started to direct short films. He kept on working as a professional film editor for feature films, film trailers and also for many British TV documentaries. After 18 years in London, he wrote and directed the short film Truth (2006), which was the first film he shot in Athens, where he lives since 2007. His first feature film as a director, Wild Duck (2013), premiered at Toronto FF and traveled to festivals around the world. His second feature Amerika Square (2016) has been awarded at many international festivals and it was the official selection of Greece for the Academy Awards (2018). Since May 2020 he is the Artistic Director of Drama International Short FF.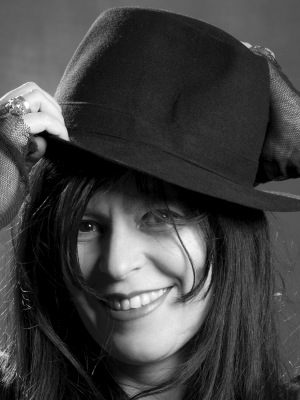 Mira Staleva
| Managing Director Sofia IFF/Art Fest, Programmer & Head of Sofia Meetings - Bulgaria 
Mira Staleva (Plovdiv, Bulgaria), has been involved actively in festival and market management and programming, production, consulting, distribution and exhibition in the last 25 years. After completing her education in Theology and Psychology, she joined the team of Sofia IFF from its very beginning. She is currently Managing Director of Sofia IFF/Art Fest, programmer and Head of the festival's co-production market Sofia Meetings, producer and distributor. She is also a member of the European Film Academy, the LUX Prize selection board of the EU, Cineuropa and CICAE boards.
MEET THE FUTURE TUTORS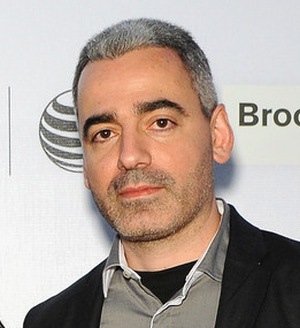 Alexis Alexiou |
Film director - Greece
Alexis Alexiou studied physics and filmmaking. His debut feature TALE 52 [Istoria 52] was presented at over 40 international film festivals, including the Tiger Awards Competition of Rotterdam IFF, Toronto and Sitges, where he won the Best Screenplay Award. His second feature WEDNESDAY 04:45 [Tetarti 04:45] premiered in competition at Tribeca and, among other festivals, screened at Karlovy Vary and BFI London. The film was honored with 9 awards from the Greek Film Academy including Best Film and Best Director.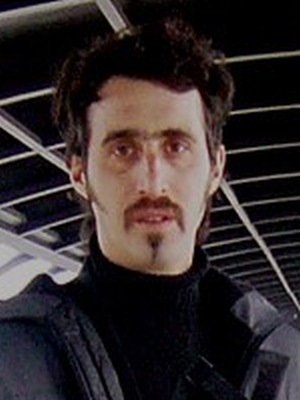 Dionysis Efthymiopoulos |
Cinematographer, GSC - Greece
Born in Montreal, Canada. He studied at the L. Stavrakou Film School. He is a director of photography in the field of theater, cinema, television, advertising with participation in award-winning Greek and foreign productions, among others:  CAVO DORO short film directed by Siamak Etemadi (Locarno IFF 2012), INDEX short film directed by Nikos Kolovos( Golden Dionysos at the  42nd International Drama Short FF 2019) , RAW MATERIAL documentary directed by Christos Karakepelis (Karlovy Vary IFF, Reykjavik IFF,  Tallinn Black Nights FF, Les Ecrans Documentaires 2011), KOSTIS PAPAGIORGIS documentary directed by Eleni Alexandraki (2017), THE ETERNAL RETURN OF ANTONIS PARASKEVAS (Berlinale Forum, Tallinn Black Nights FF) and SON OF SOFIA directed by Elina Psykou (Tribeca IFF - Best Director 2016) , HER JOB directed by Nikos Labot  (Warsaw IFF, Sofia IFF, 2017) , GREEN SEA directed by Angeliki Antoniou (2020).