Access only to accredited guests.
SATURDAY, NOVEMBER 6, 18:00 - 19:00 EET @ Warehouse C, ground floor
Film Office-Central Macedonia: Filmed in Central Macedonia: Meet the Projects
Welcome speech: Apostolos Tzitzikostas, Regional Governor of Central Macedonia
Speakers: Rob van Norden, Producer - Millenium Media, Dimitris Kampas, Unit Production Manager - FilmingGreece, Panos Papahadzis, Producer - Argonauts Productions
The Film Office-Central Macedonia introduces itself through the projects that it has supported during the first year of its operation. Producers, filmmakers and location managers who worked on international and Greek audiovisual projects filmed in Central Macedonia, share their experiences of filming in the region. They discuss their cooperation with the Film Office and comment on what the Region of Central Macedonia offers as a competitive film destination in Greece with its combination of attractive locations, efficient facilitation services and essential networking with local institutions and businesses for successful audiovisual projects of all kinds and budgets.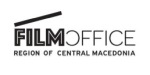 SUNDAY, NOVEMBER 7, 17:00 - 18:00 EET @ Warehouse C, ground floor
Lost in Corona-shooting: Daughters, a PanEuropean Road-Movie During the COVID-19 Era
Speakers: Bettina Brokemper, Producer, Heimatfilm – Germany | Konstantinos Kontovrakis, Producer, Heretic – Greece | Stelios Kraounakis, Head of Investment Incentives and Financing Directorate, EKOME - Greece | Venia Vergou, Director, Hellenic Film Commission - Greece
A case study of Daughters, one of the first European co-productions to resume film shooting after the outbreak of COVID-19 in the spring of 2020. Meet two survivors that got to spend a lot more time than planned in a co-production and still managed to have a good time.
SUNDAY NOVEMBER 7, 18:15 - 19:15 EET @ Warehouse C, ground floor
Stop Being a Conformist. Discussing Methods and Tools on How to Secure a Safer Workplace for Everyone.
Speakers: Jenni Koski, General Director, EWA (European Women's Audiovisual Network) - Finland | Vassiliki Diagouma, Head of Communication & International Relations Department, EKOME – Greece | Anna Kasimati, Head of Creative Europe Media Desk – Greece | Katerina Kaklamani, Head of Development, Mega Channel - Greece | Kalliopi Lykovardi, Gender Equality Deputy, The Greek Ombudsman - Greece
Right now, along with the #MeToo movement, a significant shift is happening when it comes to addressing workplace bullying. What people consider acceptable is changing and while the low level of complaints may suggest the problem is not widespread, workplace practitioners insist that bullying in the audiovisual sector is prevalent and has considerable negative impacts. Is there a conformist culture in the industry that preserves the phenomenon and why do people stay quiet and do not intervene, even when it would be best for everyone?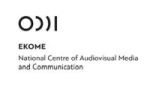 MONDAY, NOVEMBER 08, 11:00 - 12:00 EET @ Warehouse C, ground floor
European Film Festivals in Transition? COVID-19 and Beyond
Introduction: Elise Jalladeau, Director, Thessaloniki IFF - Greece
Speaker: Dr. Roderik Smits, Research Fellow, University Carlos III of Madrid – Spain
The study demonstrates how festivals are responding to challenges imposed by lockdowns and other policy restrictions. A situation that has accelerated the shifts in the film industry, forcing festivals to initiate radical changes and rethink their priorities. Based on 12 interviews with Directors and Programmers of some of the largest festivals in Europe, this study provides insight in the direction that European Film Festivals have taken during the COVID-19 health crisis and how they see the next step, whether they consider online screenings as an expansion or alternative of their physical programming or through a perspective of disruption and change.

MONDAY, NOVEMBER 08, 17:00 - 18:00 EET @ Warehouse C, ground floor
Rebuilding the Story Engine: The Business Case for Radical Inclusion in Film and TV in the Age of Streaming
Speaker: Nusrat Durrani, Media Strategist, Filmmaker - USA
Nusrat Durrani, American media strategist and filmmaker talks about leadership strategies and innovative storytelling opportunities in the fast-changing, competitive world of streaming video that is dramatically reshaping the film and TV ecosystem. He argues for radical inclusion, re-framing of the world beyond the dominant western narrative, and a re-imagination of creativity as ways forward. Nusrat draws upon industry facts and social and cultural developments to present a historic opportunity for creating a new story of our times that reflects all people.
TUESDAY, NOVEMBER 09, 17:00 - 18:00 EET Online Session
How Can we Facilitate the Transformation of the Film Industry into a Cinema-Worthy Sustainability?
Speakers: Nicole Gerhards, Producer, Niko Film – Germany | Anika Kruse, Green Consultant & Transformation Manager, Filmsynthese - Germany
Panel Moderator: Emma Doxiadi, Filmmaker & Filmsos Founder - Greece
The increasing climate crisis requires immediate action and preventive measures from each and every one of us. As entrepreneurs and filmmakers, we want/need to contribute to producing films in a climate-neutral and sustainable way. In December 2019 about 50 production companies signed the GREEN PLEDGE for sustainable film production through reduction, re-use and compensation initiated by Nicole Gerhards (NiKo Film) and Karsten Stöter (Rohfilmfactory) within the German Produzentenverband. In the meantime, there are also many other new requirements from film funds and subsidies, broadcasters and streamers that film productions have to internalise and implement. How do we put all this into practice? The position of Green Consultant is now indispensable in pre-production, shooting and processing, in order to adapt our productions and the working methods of the various crews to the ecologically sustainable requirements and to help shape the transformation.
WEDNESDAY, NOVEMBER 10, 11:00 - 13:00 EET @ Warehouse C, ground floor
S2M (Story2Market) SEMINAR
Speakers: Stephen Cleary, Consultant, Head of Studies S2M – U.K | Vicky Miha, Film Marketing Consultant & Producer, Asterisk* - Greece | Mathias Noschis, Film Marketing Strategist, Alphapanda - Germany
Panel Moderator: Christina Liapi, Festivals, Heretic Outreach - Greece
In the Screen Industries, a project's evolution is divided into Development, Production, and Exploitation. Production and Exploitation transformed with the digital revolution. Development resisted, fearing that radical change damaged the creative process. But change due to the digital revolution is inevitable for Development and offers opportunities for professionals and companies in Europe who embrace those changes. The S2M SEMINAR will offer an insight into Professional Skills and Project Development, teaming story with market professionals to create stories in a new way, combining story and marketing techniques at a much earlier stage than before. This fuses story development and marketing into a new kind of Development, where professionals learn new skills, add new professionals to their key team, and learn techniques utilizing new, digital tools. S2M SEMINAR will focus on how to use online marketing materials to explore a story through development. Market professionals will start thinking about how to collaborate with writers in this process. Producers will think about how to manage, structure and budget this new form of development. The Seminar is organized with the support and under the auspices of the Greek Ministry of Culture and Sports.
S2M (Story2Market) is a new, annual audiovisual professionals' training program beginning in 2022 and organized by Aegean Medianet in partnership with the Thessaloniki IFF and the University of the Aegean.

THURSDAY, NOVEMBER 11, 17:30 - 18:30 EET Online Session
Funding Opportunities with European Regional Funds
Speakers: Tina Bianchi, Marketing & Co-production Development, Lazio Roma Film Commission – Italy | Charlotte Le Bos Schneegans, Diffusion and Production Project Manager, Région Sud - Provence-Alpes-Côte d'Azur – France
International co-production is one of the axes of regional strategies for cultural, audiovisual and cinema growth. Regional funds aim at promoting creation in all its diversity. Here are the incentives proposed for international co-productions in the regions of Lazio Roma in Italy and Region Sud - Provence-Alpes-Côte d'Azur in France.