51st THESSALONIKI INTERNATIONAL FILM FESTIVAL
December 3 - 12, 2010

INDEPENDENCE DAYS AT THE 51st THESSALONIKI FILM FESTIVAL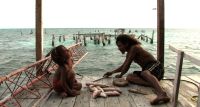 Independence Days, the Festival's main side-section programmed by Lefteris Adamidis, includes (as previously announced on April 16th) the Retrospective to the work of Apichatpong Weerasethakul and is completed by the section's core lineup, ID-10, which identifies this year's political, aesthetic, and thematic landscape of worldwide independent production.

ID–10

As in previous years, a strong Latin-American presence apparent in this year's art house and independent cinematic crop is represented through several films:

A Useful Life by Federico Veiroj (La Vida Util, Uruguay/Spain, 2010). A small black-and-white gem about Jorge, a film programmer who loses his job after the closing of the Montevideo Cinematheque, this is a film about the passion of film and the meaning of cinema in people's lives, as well as the need to adapt to new variables in a changing world.

To the Sea by Pedro Gonzalez-Rubio (Alamar, Mexico, 2010). Awarded the Golden Tiger in the Rotterdam IFF, To the Sea can be described as a semi-documentary, focusing on people who play versions of their real selves. Beautifully shot, the film records the vacation of a father and son in the idyllic landscape of Mexico's largest coral reef before the young boy returns to his mother in Italy; it is a bonding experience for the two of them and an opportunity for the boy to understand the communion between man and nature.

Octubre by Daniel and Diego Vega (Peru, 2010). In Lima, October is "purple month", the color of clothes worn by thousands participating in the country's biggest religious procession, dedicated to the "Lord of Miracles". In the Vega brothers' bittersweet and humorous debut, the protagonist, an emotionless moneylender, gets stuck with a baby and needs to discover not only newfound feelings, but also how to hold a family together.

The Lips by Santiago Loza and Ivan Fund (Los labios, Argentina, 2010). The three female protagonists of the film won a shared Certain Regard Special Prize for their poignant portrayal of social workers who travel to an impoverished part of Argentina to help people in need. In the patients' roles, the directors used local people with real afflictions, giving the film a rare degree of authenticity, realism and emotional resonance.

Summer of Goliath by Nicolas Pereda (Verano de Goliat, Mexico/Canada, 2010). A unique film, made by a young and very prolific Mexican director, Summer of Goliath discards the boundaries between fiction and documentary to record the real lives of the natives in the rural community of Huilotepec, using both interviews and constructed scenes. Through the story of Teresa, who is looking for her vanished husband, Pereda takes a close, astute look into the specific environment and its inhabitants. He succeeds in unearthing the emotions that dominate the impoverished town: suspicion, hatred and fear have come to govern people's relationships in this intriguing community and this truly fascinating film.

Other titles screening in the ID-10 program are:

Incendies by Denis Villeneuve (Canada/France, 2010). One of the most lauded films of 2010 –an adaptation of Wajdi Mouawad's play- Incendies recounts a heart-wrenching family narrative that moves between story fragments of different generations, geographies and ethnicities. The Middle Eastern conflict at its center, the film nevertheless succeeds in transcending the purely political; it tells a moving story of individuals and of family bonds, nevertheless maintaining the complex themes that tie the personal with the collective.

Winter Vacation by Hongqi Li (China, 2010). This year's Locarno Golden Leopard winner, Winter Vacation is a deadpan comedy about bored adolescents in a small Chinese town on their last day of vacation. Director, poet and novelist Hongqi Li's work has often been preoccupied with the theme of mind-numbing, pointless lives in China and the film, shot in Inner Mongolia, is a superb visual and narrative example of this state of existence.

Don't Be Afraid, Bi by Dang Di Phan (Bi, dung so!, Vietnam/France/Germany, 2010). Bi is a six-year-old boy, too young to understand the tensions between the people in his life, particularly the erotic and sexual ones. The film is frank about issues that are not readily discussed in Vietnamese society and cinema; observing the adult world through the eyes of a child provides it with a certain purity and authenticity.

YOUNG AMERICANS

In the tradition established by the ID section since its inception in 2005, this year's gems of the American independent scene will be screened during the 51st TIFF.

In Cold Weather by Aaron Katz (USA, 2010), the mystery of a girl's disappearance becomes a bonding experience for two siblings. For the director, the film is a departure from mumblecore, an evolution in cinematic style, as well as more sophisticated and subtle character presentation, arising from a polished and intelligent script.

Putty Hill by Matthew Porterfield (USA, 2010) is centered on the funeral of a young drug addict and the ripple effect it causes in his community, a working-class district of Baltimore. Casting young unknowns and working mostly with improvisation in a cinema verite style, Porterfield succeeds in creating an authentic, vivacious film, full of genuine emotion.

The Myth Of The American Sleepover by David Robert Mitchell (USA, 2010). In this Detroit-set film, we follow four young people as they search for romance and adventure on the last night of summer. The teen experience gets a makeover here, in a sweet, fresh and unconventional way, aided by a multitude of wonderful first-time actors

Tiny Furniture by Lena Dunham (USA, 2010). Starring the director and her real-life family in a fictional account of genuine situations, the film recounts Dunham's new post-college life. Full of funny moments, Tiny Furniture is the honest, beautifully shot account of how a young person tries to find their footing and purpose in life.



The complete film list of the Independence Days program will be featured in the line-up press release late November.