59th THESSALONIKI INTERNATIONAL FILM FESTIVAL || 1-11/11/2018
TRIBUTES
Jaime Rosales         Nanouk Leopold        León & Cociña
Spanish filmmaker Jaime Rosales, Dutch director Nanouk Leopold and Chilean visual artists-filmmakers Cristóbal León and Joaquín Cociña will be honored in the tributes of the 59th Thessaloniki International Film Festival. The filmmakers will attend the festival to present and discuss their work with the Thessaloniki audiences.
Jaime Rosales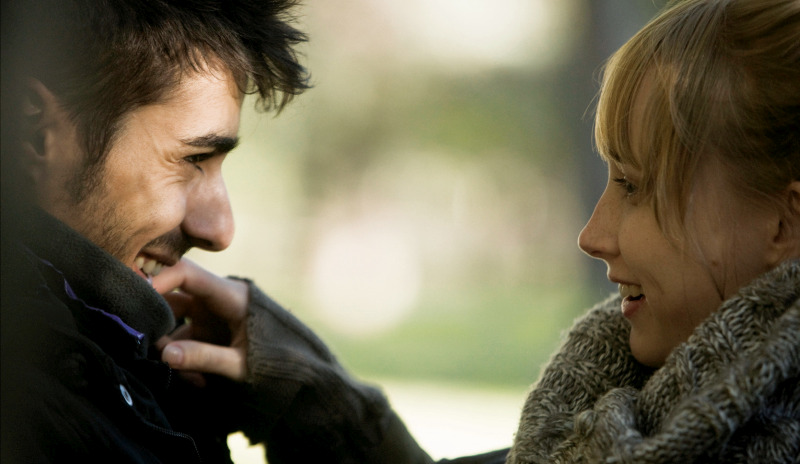 Unconventional film language and sharp observation lie at the heart of Jaime Rosales' cinema, where beauty meets tragedy in everyday life. Born in Barcelona in 1970, Rosales is one of the most established art house Spanish directors, as well as a Cannes Film Festival regular. His work is influenced by the simple and minimalist cinematography of filmmakers such as Yasujiro Ozu or Robert Bresson. His films reflect on the complexity of family relationships and the lack of communication and take an unflinching look on the violence that erupts unexpectedly in ordinary places.
The tribute presents six films, including Rosales' latest work Petra, an ambitious intriguing drama with notions of Greek tragedy about a woman's desperate quest for her father, featuring outstanding cast performances. Rosales pays careful attention to broken families and characters in critical life moments, provoking an intense emotional impact. In Beautiful Youth (2014) he presents a poignant study of Spain's unemployed young generation amidst the financial crisis. In Solitary Fragments (2007) and Dream and Silence (2012) he explores death and loss by monitoring a group of characters and their response to bereavement. The banality of evil is also highlighted in Rosales' work through the stories of average people who turn to violence for no apparent reason. Like the heroes in Bullet in the Head (2008), a bold dialogue-free film experiment set in the Basque country, and The Hours of the Day (2003), the director's disturbing debut about a young man with a monotonous life and a hidden passion for killing.

Nanouk Leopold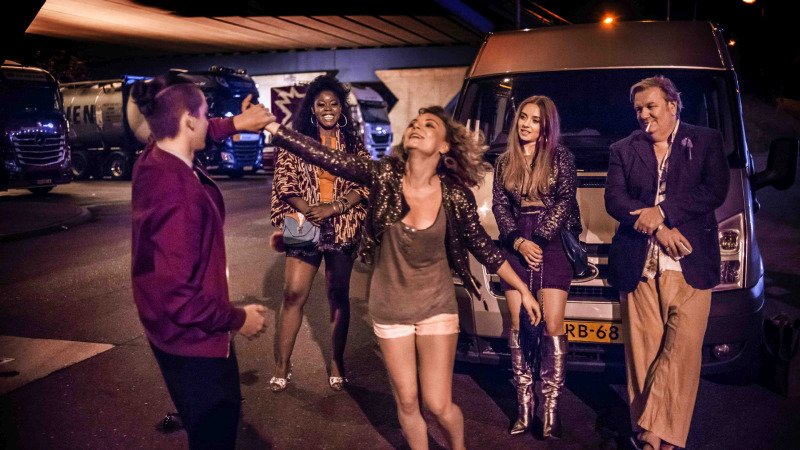 "I want my films to be more about what the viewer thinks and feels than about someone who does something on screen" says Nanouk Leopold (Rotterdam, 1968), one of the most acclaimed art house directors and screenwriters in the Netherlands. The festival tribute presents six feature and two short films that have been selected and awarded in international film festivals. Leopold's body of work explores family and love relationships, raising questions about the human existence, estrangement and alienation. Her films masterfully intrigue the audience's emotions and thoughts about characters that embark on an endless –and sometimes futile- pursuit of happiness in the most subtle, yet powerful ways.  
Leopold's most recent film Cobain (2017), which participated in Berlinale's Generation 14plus, is a moving drama about a teenage boy determined to save his drug-addicted pregnant mother at any cost. The filmmaker's cinematic universe is inhabited by heroes who reveal delicate family dynamics. Some examples are the films It's All So Quiet (2013) that looks at solitude and homosexual repression, Brownian Movement (2010) with Sandra Hüller playing a woman who delves into sexual experimentation at her marriage's expense, as well as Wolfsbergen (2007) that follows the members of a dysfunctional family whose patriarch wishes to take his own life. The female psyche is put under the microscope in Guernsey (2005) and Iles flottantes (2001), capturing the stories of women who reevaluate their place in the world and their relationships with family and friends. The tribute also presents Leopold's short films Fishy (1994) and Marseille 1-2 (1998).

León & Cociña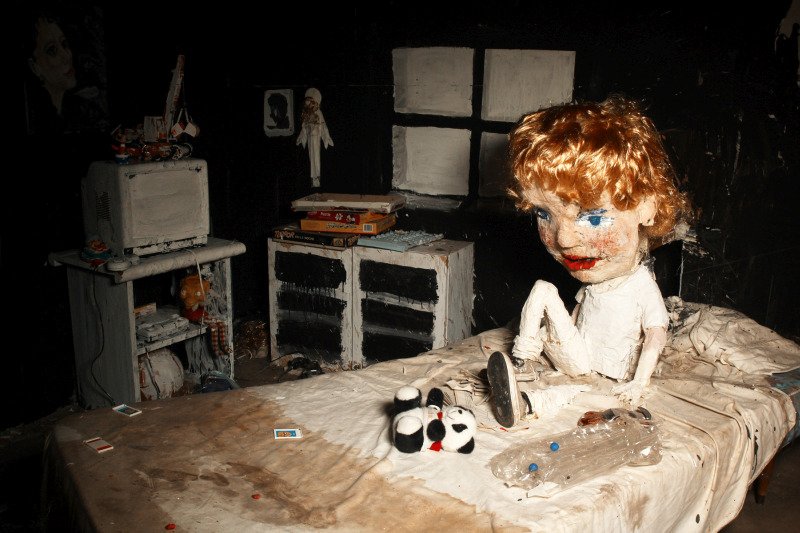 Cristóbal León (Santiago de Chile, 1980) and Joaquín Cociña (Concepción, Chile, 1980) invite us to a hallucinating cinematic voyage through the surreal with their dark stop-motion experimental films. The tribute of the 59th TIFF presents their latest work The Wolf House, as well as nine short films. León and Cociña have won numerous awards and their films have been presented in international film festivals, as well as in museums and biennials like the Guggenheim, KW Berlin and the Venice Biennial. The artists offer a new interpretation of the religious symbolism and magical rituals that are deeply rooted in the traditional culture of Latin America. They tackle heavy topics such as religion, sex and death by combining different techniques such as papier mâché figures, photography, drawing, sculpture, dance and performance.
Their first feature film The Wolf House premiered in the latest Berlinale and was produced as a nomadic work in process art installation. It is an nightmarish animated fairy tale inspired by the 'Three Little Pigs' fable and Chile's Colonia Dignidad and unfolds the story of a young woman who finds refuge in a house after escaping from a religious sect. León and Cociña also revisit Chile's turbulent past in Nocturno de Chile (2008, co-directed with Niles Atallah) and The Witch and the Lover (2012) delivering a captivating look on the dictatorship atrocities. Short films Father.Mother., The Arc (2011), The Andes (2012) become the chapters of a new creed that moves between sacred and intimate, beautiful and horrific. Characters and objects that transform endlessly take centre stage in the artists' work; The Smaller Room (2009, directed by Cr. León & Nina Wehrle), Lucia (2007) and Luis (2008, co-directed with Niles Atallah) are fine examples of that. The tribute also presents the video animation Weathervane (2010, directed by J. Cociña).
The Films:
Jaime Rosales
THE HOURS OF THE DAY/ LAS HORAS DEL DIA, Spain, 2003, 103'
SOLITARY FRAGMENTS/LA SOLEDAD, Spain, 2007, 135'
BULLET IN THE HEAD / TIRO EN LA CABEZA, Spain-France, 2008, 85'
DREAM AND SILENCE / SUENO Y SILENCIO, Spain-France, 2012, 120'
BEAUTIFUL YOUTH / HERMOSA JUVENTUD, Spain-France, 2014, 102'
PETRA, Spain-France, 2018, 107'
Nanouk Leopold
FISHY, Nanouk Leopold, Froukje Tan, The Netherlands, 1994, 10'
MARSEILLE 1-2, Nanouk Leopold, The Netherlands, 1998, 26'
ILES FLOTTANTES, Nanouk Leopold, The Netherlands, 2001, 82'
GUERNSEY, Nanouk Leopold, Belgium-The Netherlands, 2005, 90'
WOLFSBERGEN, Nanouk Leopold, Belgium-The Netherlands, 2007, 93'
BROWNIAN MOVEMENT, Nanouk Leopold, The Netherlands, 2010, 97'
IT'S ALL SO QUIET / BOVEN IS HET STIL, Nanouk Leopold, The Netherlands-Germany, 2013, 93'
COBAIN, Nanouk Leopold, The Netherlands-Belgium-Germany, 2017, 94'
León & Cociña
LUCIA, Cristóbal León, Joaquin Cociña, Chile, 2007, 4'
NOCTURNO DE CHILE, Cristóbal León, Joaquin Cociña, Niles Atallah, Chile, 2008, 9'
LUIS, Cristóbal León, Joaquin Cociña, Niles Atallah, Chile, 2008, 4'
THE SMALLER ROOM / DER KLEINERE RAUM, Cristóbal León, Nina Wehrle, Chile, 2009, 3'
WEATHERVANE, Joaquin Cociña, Chile, 2010, 4'
FATHER.MOTHER. / PADRE.MADRE., Cristóbal León, Joaquin Cociña, Chile, 2011,
THE ARC / EL ARCA, Cristóbal León, Joaquin Cociña, Chile, 2011, 17'
THE ANDES / LOS ANDES, Cristóbal León, Joaquin Cociña, Chile, 2012, 4'
THE WITCH AND THE LOVER / LA BRUJA Y EL AMANTE, Cristóbal León, Joaquin Cociña, (Chile), 2012, 21'
THE WOLF HOUSE /LA CASA LOBO, Cristóbal León, Joaquin Cociña, Chile, 2018, 75'