59th THESSALONIKI INTERNATIONAL FILM FESTIVAL || 1-11/11/2018
Balkan Survey
For 25 years the Thessaloniki International Film Festival's Balkan Survey section, curated by Dimitris Kerkinos, has been showcasing the best samples of the Balkan area's film production. Well-known directors, as well as promising newcomers tackle a variety of challenging themes in the core program of this year's edition that consists of 15 films, both shorts and features. Balkan Survey also presents the tribute "Before the Wave Breaks" with 8 iconic films directed by the predecessors of the New Romanian cinema.
Directors in attendance include Stere Gulea (Romania), Radu Jude (Romania), Tolga Karaçelik (Turkey), Ivan Salatić (Montenegro), Ismet Sijarina (UNMI Kosovo) and Çağla Zencirci & Guillaume Giovanetti (Turkey-France).
 "Before the Wave Breaks" Tribute
The New Romanian cinema has been established as one of the most fascinating worldwide. A talented young generation of Romanian filmmakers has emerged with an impressive body of work praised by audiences, critics and top film festivals. How did this all begin? The 59th TIFF Balkan Survey presents a rare tribute that honors the predecessors of the New Romanian cinema with 8 iconic films that introduced it to the rest of the world.
The tribute showcases a selection of milestone films directed by some of the most influential pioneer Romanian auteurs who boldly defied censorship in communist Romania. Dubbed "the godfather of the Romanian New Wave", Lucian Pintilie (1933-2018) opposed the Ceaușescu regime with his disturbingly realistic film Reconstruction (1969) that was banned. Mircea Săucan clashed with the official ideology, tackling the human tragedy in the most unconventional fashion, both in narrative and form in his film 100 Lei (1973). Mircea Daneliuc's Microphone Test (1980) stands as a poignant comment on the bureaucratic absurdity, as well as the people who "feed" the system and its hypocrisy. Iosif Demian also investigates the harrowing side of human behavior in his film A Girl's Tear (1980) that looks at the suspicious death of a young girl in a Transylvanian village. Delving into the labyrinths of conscience and morality, Dan Piţa exposes their socio-political myths by presenting an orientation game that's taking place in a forest, in his allegoric film The Contest (1982). Another landmark film of the Romanian cinema, Alexandru Tatos' Sequences (1982) uncovers ironically the bleak reality of the communist regime and reflects on the connections between filmmaking and real life.
The tribute is complimented by two seminal debut films that masterfully depict the post-communist Roman society. Nae Caranfil's first feature Don't Lean Out of the Window (1993) stands between the past and the present of the Romanian cinema as an amusing testament of how three interwoven lives end up finding separate ways. Some years later, Cristi Puiu delivers Stuff and Dough (2001), an enjoyable blend of crime thriller and road movie. He introduces thus the Romanian New Wave's trademark minimal realism and marks the beginning of a new era.
With the support of Cinemateca Română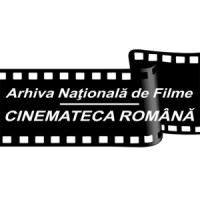 The Balkan Survey Films:
Ága by Milko Lazarov (Bulgaria-Germany-France): After the death of his wife, Nanook embarks on a long journey through Siberia to find his daughter Ága who abandoned the eroding traditional way of Inuit life; a moving account of family and social values.
Alice T. by Radu Muntean (Romania-France-Sweden): The pregnancy of an adopted rebellious 16-year-old girl fuels an intriguing cinematic study of teenage angst, parenthood and troubled mother-daughter relations. Best Actress award at Locarno FF.
Butterflies by Tolga Karaçelik (Turkey): The film shares the bittersweet encounter of three estranged siblings on a road trip to find their father; a powerful exploration of dysfunctional family dynamics that won the Grand Jury Prize at Sundance FF.
Cold November by Ismet Sijarina (UNMI Kosovo-Albania-FYROM): An unresolved moral dilemma guides the film's storyline that monitors a family man torn between two wrong options, during the turbulent early 90s in Kosovo.
I Don't Care if We Go Down in History as Barbarians by Radu Jude (Romania-Czech Republic-France-Bulgaria-Germany): Jude breaks the cinematic rules and employs sarcastic irony to recall the 1941 Odessa massacre. The film (Romania's Oscar candidate) follows a young female director who is commissioned to patriotically reconstruct the event, but actually plans to expose the atrocities. Crystal Globe for Best Film at Karlovy Vary FF.
Lemonade by Ioana Uricaru (Romania-Canada-Germany-Sweden): A single mother from Romania migrates to the USA and faces racism, corruption and sexual exploitation in this strong debut feature produced by Cristian Mungiu.
The Load by Ognjen Glavonić (Serbia-France-Croatia-Iraq-Qatar): The fiction follow-up to the director's documentary Depth Two is a piercing drama about a truck driver on a dangerous journey across war-ravaged Kosovo and his unknown, sensitive load.
The Moromete Family 2 by Stere Gulea (Romania) – World Premiere: A sequel to one of Romanian cinema's most lauded adaptations, The Moromete Family, Gulea's film focuses on the novel's second part and chronicles the dissolution of the peasants' social class after the end of World War II.
Sibel by Çagla Zencirci & Guillaume Giovanetti (Turkey-France-Germany-Luxemburg):
Juxtaposing female emancipation and patriarchy through folklore and gender roles, the film unfolds the story of Sibel, a young mute girl who lives in a remote Turkish village. Prize of Ecumenical Jury and FIPRESCI Prize at Locarno FF.
You Have the Night by Ivan Salatić (Montenegro-Serbia-Qatar): The first film from Montenegro to be screened in TIFF is a socially conscious and poetically told critique on the corruption, unemployment and decay that penetrate the country's everyday life.

In addition, 5 short films will be screened as part of Balkan Survey. Gifted directors capture the spirit of a small Mediterranean town (Veljko Popovic's Cyclists), point to a chaotic family moment (Lendita Zeqiraj's Fence), criticize politics with black humor (Bogdan Muresanu's The Christmas Gift) and observe fearless young heroines (Goran Stolevski's Would You Look at Her - Short Film Jury Award, Sundance FF and Enes Yurdaün's Splinter – European Premiere).