Turn Your Body to the Sun
Turn Your Body to the Sun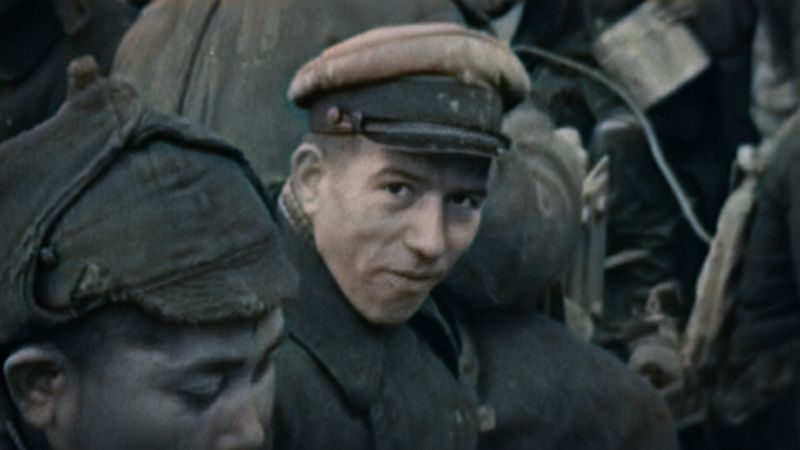 The incredible story of a Soviet Tatar prisoner of war, who after World War II, is sent to one of Stalin's brutal camps. There, the love for an unknown girl becomes his salvation. Sixty years later his daughter Sana is tracing the path of her silent father. Sana tries to understand what made him the man she knew as a child, through his diaries, various personal and public archives, and registries. As she accompanies the daughter in her journey, the filmmaker excavates film archives, to find traces of those millions of Soviet soldiers who were caught in the fire of dictators fighting, who were there but were left out of the narrative of the war.
Screening Schedule
No scheduled screenings.
Available at the Agora Market.
---
Direction:

Aliona van der Horst

Cinematography:

Rogier Timmermans

Editing:

Gys Zevenbergen

Sound:

Rik Meier, Mark Glynne, Tom Bijnen

Music:

Anton Silaev

Production:

Docmakers

Producers:

Ilja Roomans

Co-production:

NTR

Format:

DCP

Color:

Color

Production Country:

The Netherlands

Production Year:

2021

Duration:

93΄

Contact:

Taskovski Films
Filmography
2001 After the Spring of '68
2004 The Hermitage Dwellers/A Passion for the Hermitage
2006 Voices of Bam (co-direction)
2011 Water Children
2017 Love is Potatoes
2021 Turn Your Body to the Sun