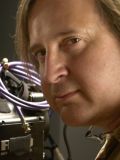 Argyris Theos
Argyris Theos is a director and director of photography with a strong artistic eye and extensive field experience. His work comprises 11 theatrical features (including Like a Prairie Cock in Wyoming [1995] and Iky Iyi Kocuk [2017]), 19 prime time television series (like The Children of Niobe by Kostas Koutsomytis, which was awarded for its cinematgraphy), commercials, shorts, live events, 68 stage plays and more. In 2011 he studied in the S3D Campus in Paris, as a MEDIA scholar. He has directed one short and one medium length stereoscopic films. Among his current interests is the research of the role of Visual & Media Literacy in Vocational Education and Training. He teaches Cinematography, Photography, and Visual Literacy. He is a member of the board of the Greek Film Center, and keeps dreaming of shooting talented actors for at least fifty years.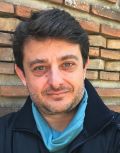 George Drivas
George Drivas was born in Athens, Greece. He represented Greece at the 57th Biennale di Venezia, 2017. He is the recipient of numerous awards, both in Greece and abroad. His work has been featured as a solo show at the Galleria Nazionale, Rome, Italy (2017) and the National Museum of Contemporary Art, Athens, Greece (2009); it has also appeared as part of a group exhibition or festival in, among others, "Antidoron," documenta14, Kassel, Germany (2017), "As Rights Go By," Group Show, Q21 International, MuseumsQuartier Vienna, Austria (2016) and Festival du Nouveau Cinéma, Montreal, Canada (2015). His work is part of the Athens's National Museum of Contemporary Art collection.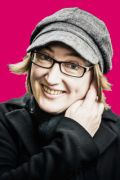 Kirsten Kieninger
Kirsten Kieninger studied Communication in Social and Economic Contexts at the University of Arts in Berlin and Film Editing at HFF Konrad Wolf in Babelsberg in the 1990s. Since 2003 she works as a freelance film editor specializing in documentaries and since 2008 also as a film critic for print and online media. For FIPRESCI she has been a jury member at various national and international film festivals. In Heidelberg, Germany, she is involved in the filmprogramming council for Karlstorkino, a communal cinema.