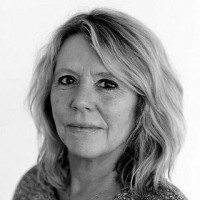 Sandra den Hamer
After a market (coordinator of CineMart and Hubert Bals Fund) and a festival management experience (head of IFFR Rotterdam from 2000 to 2007), Sandra den Hamer became Director of the Filmmuseum in Amsterdam with an approach combining avant-garde aesthetics with a political and strategic vision of the cinematographic landscape. She supervised the merger of Filmmuseum, Holland Film, Netherlands Institute for Film Education and Filmbank to become EYE in 2010, of which she is appointed Director. EYE embodies today a plural and precursory vision of the role of Cinematheque and Institute of Cinema.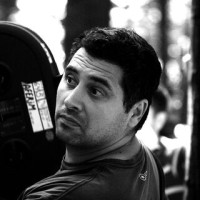 Radu Jude
Radu Jude was born in Bucharest in 1977 and graduated in 2003 from the Filmmaking Department of Bucharest's Media University. His first feature, The Happiest Girl in the World, premiered in Berlinale, where it received the CICAE award. His third feature, Aferim!, won many awards, including the Silver Bear for Best Director at the 2015 Berlinale. Scarred Hearts won the Jury Award in Locarno Film Festival 2016, whereas his last film, "I Do Not Care If We Go Down in History as Barbarians," received the Golden Globe in the same festival in 2018. All his films have been screened at the Balkan Survey program of the Thessaloniki International Film Festival.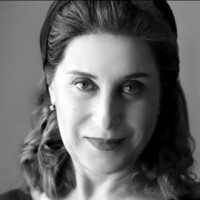 Fatemeh Motamed-Arya

Fatemeh Motamed-Arya ("Simin") is one of the most distinguished and respected Iranian actresses, who has won more than 80 national and international awards and has appeared in more than 70 films, collaborating with masters of Iranian cinema, such as Abbas Kiarostami, Mohsen Makhmalbaf, and Rakhshan Bani-Etemad. She is a professor of Cinema and Theater at the prestigious University of Isfahan. She has filmed two documentaries up to date. She is an ambassador for several charities in Iran and is one of the most admired personalities of the Iranian cultural scene..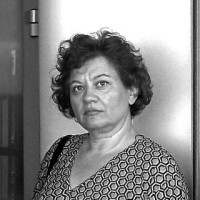 Syrago Tsiara

Syrago Tsiara is an art historian-curator. She studied History and Archeology in the Aristotle University of Thessaloniki and Social History of Art at the University of Leeds. She wrote her PhD dissertation on the contribution of public sculpture to the shaping of national memory. She works as a curator at the State Museum of Contemporary Art – The Costakis Collection in Thessaloniki, and since 2007 she is the director of the Center of Contemporary Art in Thessaloniki. She curated the Greek Pavilion in the 55th Venice Biennale. She also directs the Thessaloniki Biennale of Contemporary Art. She teaches, writes, and curates studies that primarily deal with issues of memory, gender, and the public sphere.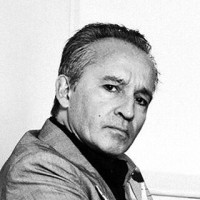 Alfonso de Vilallonga
Spanish-born Alfonso de Vilallonga is a composer for film and theatre, as well as an active singer-songwriter, pianist and performer. He has released several records both in US and in Spain. Ιn the city of Boston, he won the Encore Award for Best Vocalist in Theatre-Cabaret. As a film musician, he has composed several soundtracks for film such as My Life without Me and Things I Never Told You by Isabel Coixet, and Transsiberian by Brad Anderson. In 2013 he wrote the soundtrack for the silent film Blancanieves, by Pablo Berger, which won several prizes, such as the Goya Award and the Gaudí Award for Best Soundtrack of the Year.