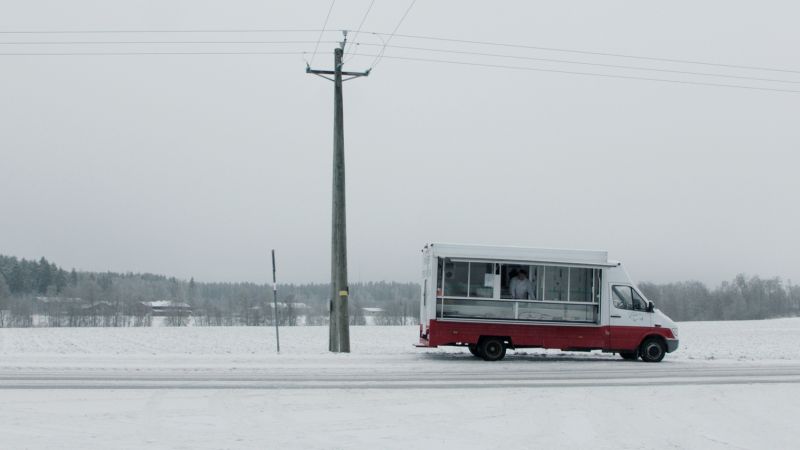 Entrepreneurs get a bad name nowadays. Some of them deserve it. But there are exceptions to the rule. By portraying two entirely different Finish family enterprises with warmth and sympathy, the film gives an insight into new ways of doing business (with or without meat!), but also juxtaposes two different ways of living and surviving in the broader context of the post-modern neo-liberal capitalist society.
Screening Schedule
No physical screenings scheduled.
---
Direction:

Virpi Suutari

Script:

Virpi Suutari

Cinematography:

Heikki Färm

Editing:

Jussi Rautaniemi

Sound:

Olli Huhtanen

Music:

Sanna Salmenkallio

Production:

Oktober

Producers:

Joonas Berghäll, Satu Majava

Format:

DCP

Color:

Color

Production Country:

Finland

Production Year:

2018

Duration:

77΄

Contact:

CAT&Docs

Awards/Distinctions:

Audience Award (National Competition) – Church Media Foundation Prize, Special Price Finnish Short Film over 30΄ – Tampere Film Festival 2018, Best Documentary Award, Best Music Award – Jussi Awards 2019
Virpi Suutari is an awarded filmmaker, known for her personal cinematic style and emotional narratives. Her documentary The Idle Ones (2002) was nominated for the EFA prize and won several awards as the Best Nordic Documentary. Her work has been screened in numerous international film festivals, also in the form of a retrospective, and has been distributed all over the world. Virpi Suutari is a member of the European Film Academy and she has served as a jury member in many festivals.
Filmography
2001 The Idle Ones
2005 Along the Road Little Child
2010 Auf Wiedersehen Finnland
2013 Hilton!
2014 Garden Lovers
2016 Elegance (short)
2018 Entrepreneur
2020 Aalto
2021 A People's Radio – Ballads from a Wooded Country (short)