Legal Smuggling, with Christine Choy
Legal Smuggling, with Christine Choy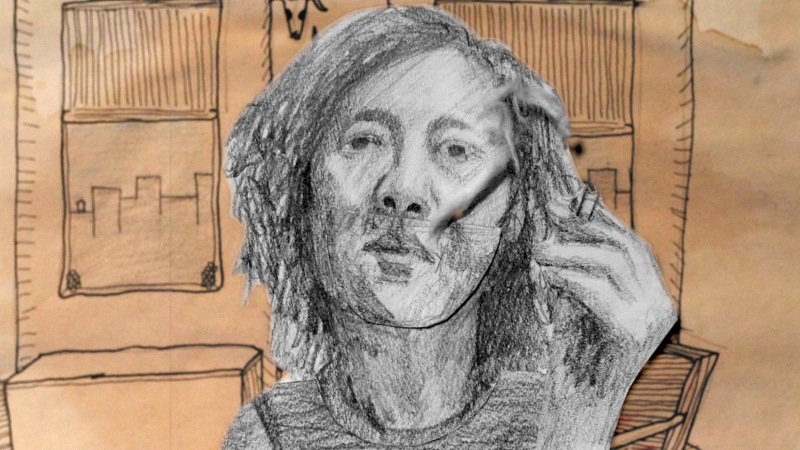 As the price of cigarettes becomes astronomical in New York City, Academy Award nominated filmmaker, Christine Choy, goes the extra mile to secure her favorite brand. Bouncing from one airport to another, her duty free cigarettes get lost in the shuffle, forcing an attempt at smuggling.
---
Direction:

Lewie & Noah Kloster

Script:

Christine Choy

Sound:

David Britton

Music:

Eric Heltemes

Production:

Tall Glass with Ice Productions

Producers:

Lewie & Noah Kloster

Narration:

Christine Choy

Format:

Digital File

Color:

Color

Production Country:

USA

Production Year:

2016

Duration:

4΄

Contact:

Tall Glass with Ice Productions
Animation: Lewie & Noah Kloster
Lewie and Noah Kloster are a brother animation / directing duo. Born and raised in the frozen north of the midwestern United States, old Hollywood films became their primary form of education. Their mother would often help them play hooky from school in order to watch an upcoming film on Turner Classic Movies. Robert Osbourne and Ben Mankowitz became their teachers. Their favorite were those by Stanley Donen, Karl Freund, Howard Hawks, and films like Night of the Hunter, The Cabinet of Dr. Kaligari, and Peewee's Big Adventure.

Without budgets, animation was the only way they were able to match the size, scale, and scope of their favorite imposing filmmakers. Retreating to how animation felt before the digital age claimed king over the medium, cardboard, construction paper, cotton balls, and magic markers fill their studio to its brim. Since moving to New York City in 2013, everyday real life people have become their subjects. The city has plenty to offer. Accompanied by their dual perspectives, they are constantly digging for contemporary stories that fit within their frenzied tactile animated worlds.
Filmography
2016 Legal Smuggling, with Christine Choy (short)
2017 Devil in a Fancy Dress (short)
2018 Slinging Hash, with Laurie Lindeen (short)
2019 Stick 'Em Up, with Adam Lucas (short)
2020 Le Tour de Pants, with Ali Selim (short)
2020 Shots in the Dark, with David Godlis (short)
2020 That Time I Went to Jail (short)
2021 Stranger than Rotterdam, with Sara Driver (short)