Framing Sutherland
Framing Sutherland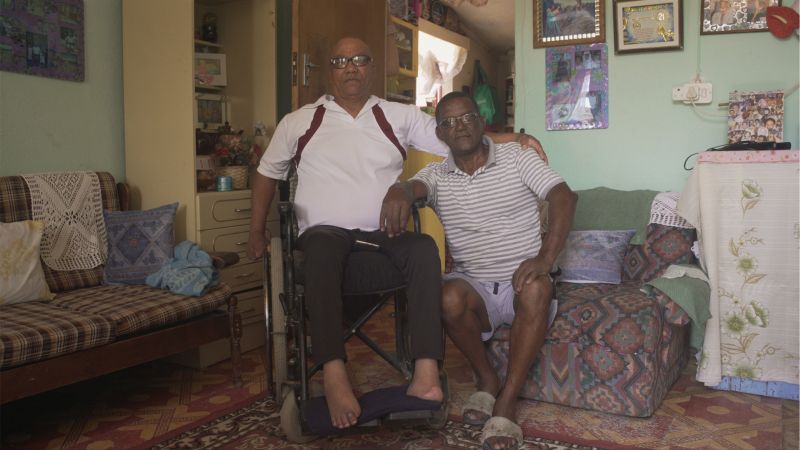 The Broad and The Narrow Way, a christian painting familiar to many Boer homes in South Africa, depicts two possible ways of life. On the broad way, people live undisciplined, progressively sinful lives that result in punishment in the afterlife. While on the narrow way only a few climb a steep shepherd's way that leads – without gratification – to god. The road in Sutherland, a small South African community in the middle of an arid Karoo landscape, is broad and dusty… The short documentary is a collection of impressions that examines the painting, and religious motives of burden, sin and rest to reflect the difference in possibilities that still exists between many ethnic communities in the South African town of Sutherland.
Screening Schedule
No scheduled screenings.
Available at the Agora Market.
---
Direction:

Gaja Naja Rojec, Matjaž Jamnik

Cinematography:

Gaja Naja Rojec

Editing:

Matjaž Jamnik, Gaja Naja Rojec

Sound:

Sven Horvat, Vito Marenče

Music:

Blaž Celarec

Actors:

M.M. Jennie Kruger, Janaid de Bruin, William Patrick Jansen

Production:

Dvoika

Producers:

Matjaž Jamnik, Gaja Naja Rojec

Co-producers:

Martina Lajtner, Rok Biček

Format:

DCP

Color:

Color

Production Country:

South Africa, Slovenia

Production Year:

2021

Duration:

21΄

Contact:

Dvoika
Filmography
2021 Framing Sutherland (short, co-direction)
Filmography
2021 Framing Sutherland (short, co-direction)