Dark Red Forest
Dark Red Forest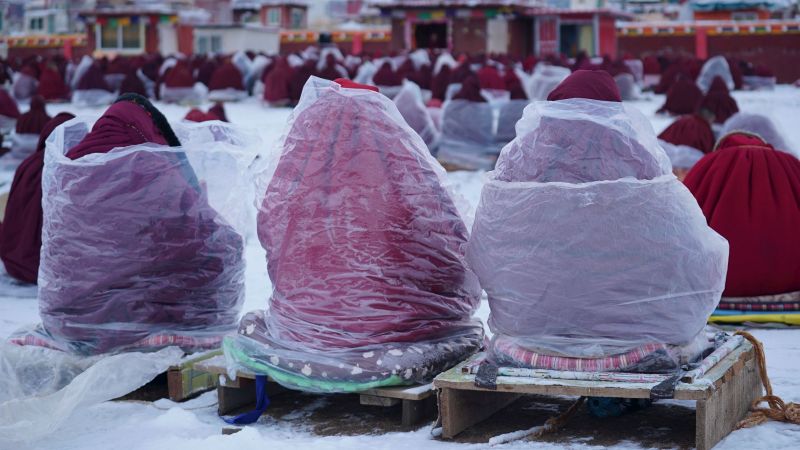 A work of visual awe and matter-of-fact spiritual inquiry, this majestic documentary portrait details the annual retreat of thousands of Tibetan nuns to small wooden houses on the vast Tibetan Plateau. With extraordinary intimacy, the camera nestles in with the women of the Yarchen Monastery, who, during the 100 coldest days of the year, learn about – and in some cases experience – profound matters of life and death, suffering and healing, karma and consequence. A clarifying work of faith and philosophical inquiry, set against a forbidding landscape.
Screening Schedule
No scheduled screenings.
Available at the Agora Market.
---
Direction:

Huaqing Jin

Cinematography:

Huaqing Jin

Editing:

Huaqing Jin

Sound:

Shaona Tu, Lhachok Tsering, Tutu Li, Pengju Zhou, Long Xiong

Production:

Jin Huaging Studio

Producers:

Tutu Li, Enxy Wu

Co-producers:

Ben Tsiang, Ruby Chen, Chao-wei Chang, Wingyee Shang, Yi Jiang, Yunhua Liu, Yawei Li

Format:

DCP

Color:

Color

Production Country:

China

Production Year:

2021

Duration:

85΄

Contact:

Autlook Filmsales

Awards/Distinctions:

Bronze Award – Écrans de Chine 2021, Best International Film – International Festival of Ethnological Films 2021, Special Mention Best Testimony on Knowledge – Jihlava IDFF 2021, Shooting Star Award – Hawaii IFF 2021
Filmography
2008 Living with Shame (short)
2010 Desire of Changhu (short)
2012 Blossom with Tears (short)
2014 Endless Road (short)
2021 Dark Red Forest