Broken Sound
Σπασμένος ήχος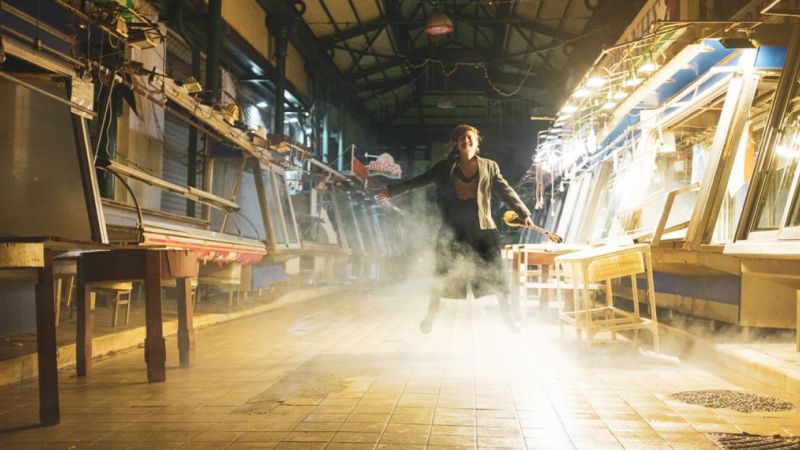 Following the history of bouzouki, a popular Greek instrument, the documentary offers an overview of modern Greek society's evolution and cultural identity. Although consumerism, globalization, and the digitization of our social interactions felt as if the tradition of bouzouki and folklore music would fade with time, a new generation of young bouzouki players and successors of its authentic cultural agency has emerged. The collective physiognomy of the bouzouki player is composed through interviews with major figures in the modern history of bouzouki, but also archive material from films, TV recordings, and live performances.
Screening Schedule
No scheduled screenings.
Available at the Agora Market.
---
Direction:

Fivos Kontogiannis

Script:

Anestis Barbatsis, Foivos Kontogiannis

Cinematography:

Manu Tilinski

Editing:

Giorgos Georgopoulos

Sound:

Stavros Avramidis, Leandros Ntounis

Production:

Foss Production

Producers:

Stelios Cotionis

Co-production:

Faliro House, ΕΚΟΜΕ

Executive producer:

Christos B. Konstantakopoulos

Format:

DCP

Color:

Color

Production Country:

Greece

Production Year:

2021

Duration:

80΄

Contact:

Orestis Plakias, orestis.plakias@fossproductions.gr
Agora Lab 2021
Filmography
2006 Filizi (short)
2009 Vasilis Karagiorgos (short)
2012 Athena ex nihilo
2014 Undesirable (short)
2022 Broken Sound