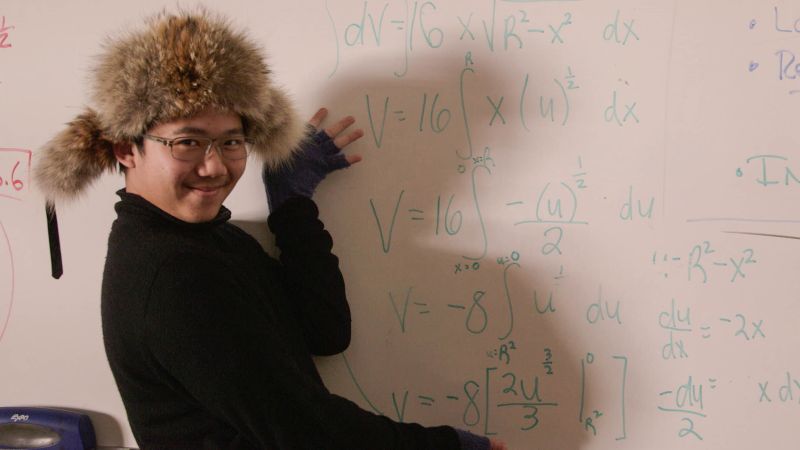 San Francisco's Lowell High, one of the best public schools in the country, draws high achievers – nearly 70% Asian Americans – from across the city into a fiercely competitive universe. The camera follows seniors through the hallways and into classrooms as the pressure intensifies to impress admissions officers at elite universities with their report cards, test scores, and overall awesomeness. The students proudly own their identity as nerds and tell their stories with candor and humor despite the stress. Will they achieve their dreams? What happens if they fail?
Screening Schedule
No scheduled screenings.
Available at the Agora Market.
---
Direction:

Debbie Lum

Cinematography:

Kathy Huang, Lou Nakasako

Editing:

Andrew Gersh, Amy Ferraris

Sound:

Sean Havey, Lauren Kawana

Music:

Diana Salier

Production:

Debbie Lum LLC

Producers:

Debbie Lum, Lou Nakasako, Nico Opper

Co-production:

ITVS

Co-producers:

Amy Ferraris

Executive producer:

Lois Vossen, Sally Jo Fifer, Jean Tsien, Tony Hsieh, Roberto Grande, Mimi Pham, Kathryn Everett, Bryn Mooser, Naja Pham Lockwood, Geralyn Dreyfous, Yun-Fang Juan, Tracy Chou

Format:

DCP

Color:

Color

Production Country:

USA

Production Year:

2021

Duration:

84΄

Contact:

Autlook Filmsales

Awards/Distinctions:

Essy Award for Best St. Louis Film – SLIFF 2021
14+
Filmography
2005 Chinese Beauty (short fiction)
2012 Seeking Asian Female
2021 Try Harder!