Pobo "Tzu" – White Night
Pobo "Tzu" – Noche Blanca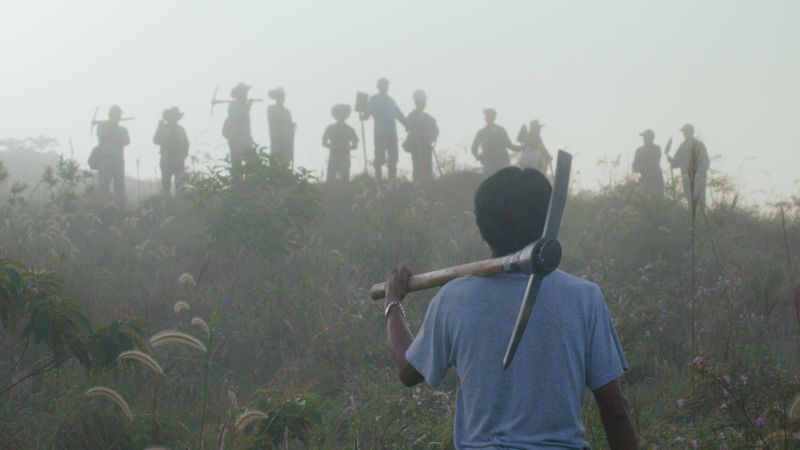 In 1982, the Chichonal volcano erupted, burying numerous towns including the Zoque community of Esquipulas Guayabal. Years later, the inhabitants of Nuevo Guayabal rebuild their lives as the volcano and the buried town lurk in the undergrowth. Trinidad, a poet born on the day of the eruption, has oneiric visions that quickly spread through his community, sparking a collective effort to unearth their old town, at the same time that the presence of the Piowachue (the spirit of the volcano according to Zoque worldview) strengthens among the community.
Screening Schedule
No scheduled screenings.
Available at the Agora Market.
---
Direction:

Tania Ximena, Yollotl Manuel Gómez Alvarado

Script:

Tania Ximena, Yollotl Alvarado

Cinematography:

Yollotl Alvarado

Editing:

Liora Spilk, Yibran Assuad

Sound:

Javier Umpierrez

Music:

Carlos Edelmiro

Actors:

Trinidad Díaz Arias, Román Díaz Gómez, Fulgencia Domínguez Martínez, Alberto Gómez Díaz

Production:

Piano, Calouma Films

Producers:

Mónica Moreno, Julia Cherrier, Julio Chavezmontes

Production Design:

Dyann Ibargüen

Format:

DCP

Color:

Color

Production Country:

Mexico

Production Year:

2021

Duration:

82΄

Contact:

Calouma Films
Filmography
2015 Cerro del Encanto; Volcán Chichón (short)
2016 Tsu'an: The Darkest Moment of the Night (short)
2021 Pobo "Tzu" – White Night
Yollotl Manuel Gómez Alvarado
Filmography
2015 Cerro del Encanto; Volcán Chichón (short)
2016 Tsu'an: The Darkest Moment of the Night (short)
2021 Pobo "Tzu" – White Night