I Saw a City
Είδα μια πόλη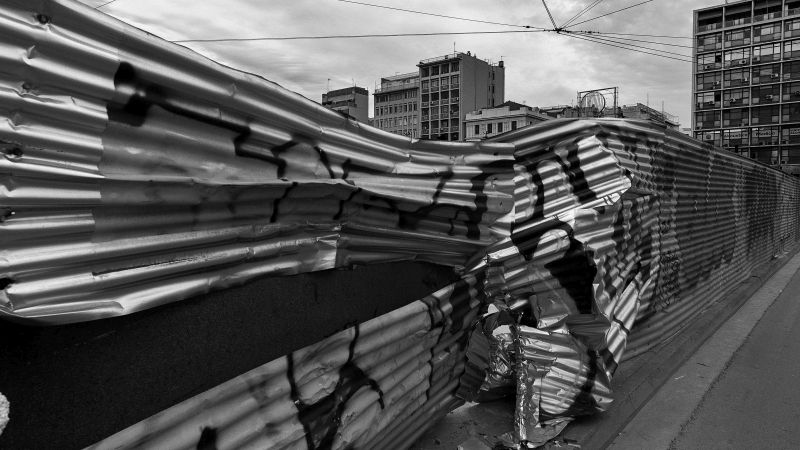 I saw a city, which unexpectedly lost its sounds. Only the hum of the air remained. A city that exists on the fringes of our gaze. While wandering around the city, I stumble across short everyday stories, starring anonymous passers-by. This wandering reveals a new reality that leads us down a whole different path of questions and contemplation.
Screening Schedule
No scheduled screenings.
Available at the Agora Market.
---
Direction:

Stelios Efstathopoulos

Script:

Stelios Efstathopoulos

Cinematography:

Stelios Efstathopoulos

Editing:

Anastasios Mavrogiannis

Sound:

Andreas Ntoutsias

Music:

Alexis Grammatikos

Production:

Team Faos TV Productions

Producers:

Stelios Efstathopoulos

Co-production:

Roll Productions

Co-producers:

Faos TV Productions GmbH

Format:

DCP

Color:

B/W

Production Country:

Greece

Production Year:

2022

Duration:

9΄

Contact:

Team Faos TV Productions (Stelios Efstathopoulos, teamfaos@gmail.com)
Filmography
2015 Emery tales
2016 Argo navis
2018 Down time
2022 I saw a city