Three Men and a Fish Pond
Par dzimtenīti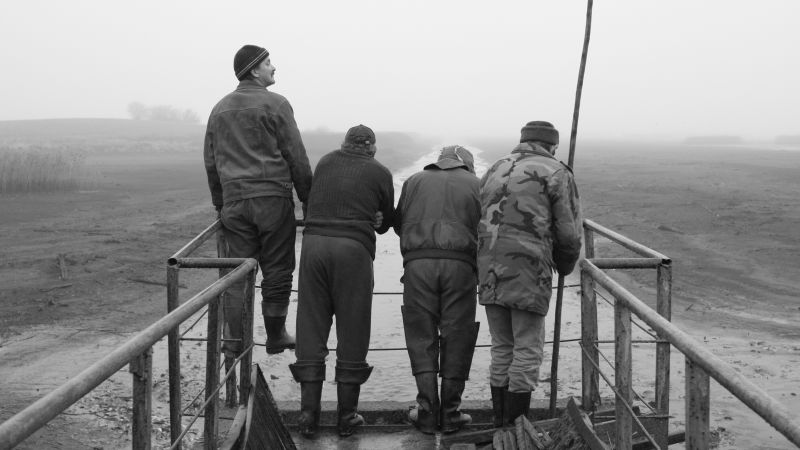 Three elderly country bachelors idle away their time amidst semi-wild nature, closer to birds and pond fish than to humans. "This film is about our simultaneous physical and spiritual understanding of the world. It is about the fact that there are not only people, but also birds, and fog, the sun, night, and so on. That everything exists" (Laila Pakalnina).
Screening Schedule
No physical screenings scheduled.
---
Direction:

Laila Pakalnina

Script:

Maris Maskalans

Cinematography:

Maris Maskalans

Editing:

Laila Pakalnina, Maris Maskalans

Sound:

Arvīds Ceļmalis

Production:

Vides Filmu Studija

Producers:

Uldis Cekulis

Format:

DCP

Color:

Color

Production Country:

Latvia

Production Year:

2008

Duration:

52΄

Contact:

Vides Filmu Studija

Awards/Distinctions:

Tridens Baltic Award for Best Film – Tallinn Black Nights FF 2008
Co-direction: Maris Maskalans
Laila Pakalnina graduated from the Moscow Film Institute (VGIK), Department of Film Direction, in 1991. A director and scriptwriter of 32 documentaries, five shorts, and six fiction features, altogether she has 43 films, two children, one husband, two dogs, and two bicycles; and many ideas for new films. Her films have been screened in official programs at Cannes, Venice, Berlinale, Locarno, Karlovy Vary, Rome, Tallinn, and other international festivals, where they have won numerous awards.
Filmography
1988 Un | And
1990 Izvēle | The Choice
1991 Doms | The Dome (short)
1991 Veļa | The Linen (short)
1991 Iešana | The Pilgrimage
1992 Annas Ziemassvētki | Anna's Christmas (short, fiction)
1993 Baznīca | The Church (short)
1994 Prāmis | The Ferry (short)
1995 Pasts | The Mail (short)
1995 Ubāns | Ubans
1997 Ozols | The Oak (short)
1998 Kurpe | The Shoe (fiction)
2000 Mostieties | Wake up (short)
2001 Papa Gena (short)
2002 Mārtiņš | Martins (short)
2003 Pitons | The Python (fiction)
2004 Būs labi | It'll Be Fine (short)
2004 Autobuss | The Bus
2004 Leiputrija | Dream Land (short)
2006 Teodors | Theodore (short)
2006 Ķīlnieks | The Hostage (fiction)
2006 Ūdens | Water (short, fiction)
2007 Uguns | Fire (short, fiction)
2008 Par dzimtenīti | Three Men and Fish Pond (co-direction)
2008 Akmeņi | Stones (short, fiction)
2009 Klusums | Silence (short, fiction)
2010 Pa Rubika ceļu | On Rubiks' Road (short)
2011 33 zvēri Ziemassvētki vecītim | 33 Animals of Santa Claus
2012 Sniegs | Snow Crazy (short)
2012 Picas | Pizzas (fiction)
2013 Četrdesmit divi | Forty Two
2013 Skurstenis | The Chimney
2014 Viesnīca un bumba | Hotel and a Ball (short) 2014 Īsfilma par dzīvi | Short Film about Life (short) 2015 Čau, Rasma! | Hi, Rasma! (short)
2015 Ausma | Dawn (fiction)
2016 Rumba | Waterfall (short)
2016 Sapnis | Dream (short)
2017 Zirdziņ, hallo! | Hello Horse! (short)
2019 Karote | Spoon
2020 Pirmais tilts | The First Bridge
2020 Spogulī | In the Mirror (fiction)
2021 Mājas | Homes