Off the Rails
Off the Rails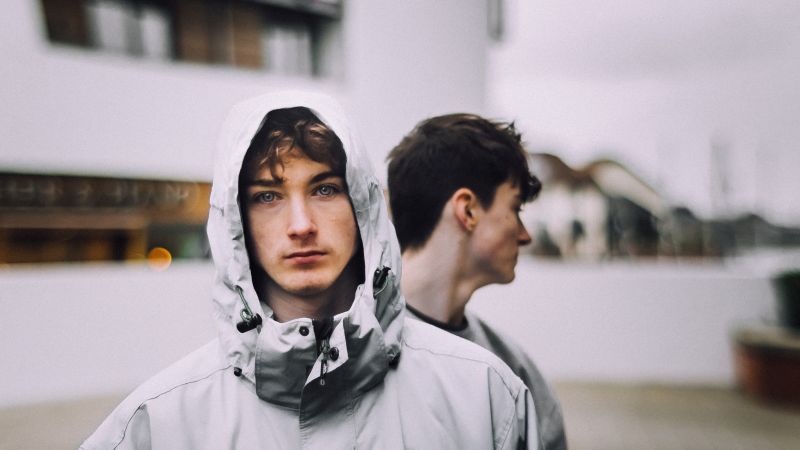 Rikke Brewer and Aiden Knox struggle with the death of their best friend Nye Newman, and subsequent mental health issues, in very different ways, that threaten to tear them apart. In pursuit of 15million clicks of fame and money, and a career as a youtuber, outgoing Rikke seeks the dangerous thrill of UrbEx stunts as a way to numb his loss and pain. Aiden, more introverted, seeks solace in Parkour, while working menial jobs to pay for his increasing reliance on alcohol. As they process Nye's tragic death, deeper scars from difficult childhoods emerge. Exclusive rights to 10 years of their self-shot archive reveal a rich story of their formative years. As we watch the stunts with sweaty palms and open mouths, we ultimately engage with the warmth and humanity of these two extraordinary young men.
Screening Schedule
No scheduled screenings.
Available at the Agora Market.
---
Direction:

Peter Day

Cinematography:

Chris Evans, Rob Alexander, Rishi Ghosh-Curling

Editing:

Rob Alexander

Sound:

Chris Evans, Rob Alexander, Rishi Ghosh-Curling

Music:

Nikky French

Production:

Faction Films, Faction North, Perfectmotion

Producers:

Peter Day, Grant Keir, Rob Alexander

Executive producer:

Bizzy Day, Mark Thomas, Sylvia Stevens

Format:

DCP

Color:

Color

Production Country:

UK

Production Year:

2022

Duration:

91΄

Contact:

Journeyman Pictures
Filmography
2018 Parkour Changed our Lives (TV)
2022 Off the Rails