North Terminal
Terminal norte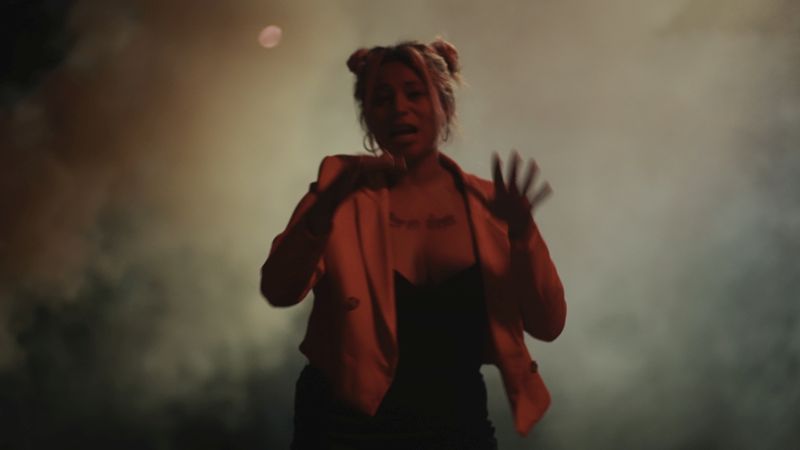 During the 2020 lockdown, Lucrecia Martel returns to her home in Salta, Argentina's most conservative region. Here she follows Julieta Laso who, like a muse, introduces her to a group of female artists and defiant people who exchange glances and opinions around a fire. Perfectly attuned to a body of work that constructs stories from an amalgam of people and places and, four years after the beautiful Zama, Terminal Norte marks the return to the screen of Argentina's greatest filmmaker. Once again, there is a sense of being on the periphery of the world in a way that is simultaneously real, symbolic and political. Now working in a documentary format, Martel immerses herself and gets lost in Julieta Laso's hoarse, seductive voice. And then, in a progression that has now become familiar to us, the "I" of the protagonist opens up to encounter a plethora of voices and bodies which the camera never tires of following. The result is a gripping tribute to a community that, temporary though it may be, serves as a magnificent antidote to the pandemic.
Screening Schedule
No scheduled screenings.
Available at the Agora Market.
---
Direction:

Lucrecia Martel

Script:

Lucrecia Martel

Cinematography:

Mauricio Asial

Editing:

Iair Michel Attías

Sound:

Jésica Suárez

Production:

Rei Cine, Contenidos Públicos Sociedad del Estado, Cont.ar

Producers:

Santiago Gallelli, Benjamín Domenech, Matás Roveda

Format:

DCP

Color:

Color

Production Country:

Argentina

Production Year:

2021

Duration:

37΄
Filmography
1989 La otra (short)
2004 The Holy Girl (fiction)
2008 The Headless Woman (fiction)
2015 The Empty Classroom
2017 Zama
2021 North Terminal