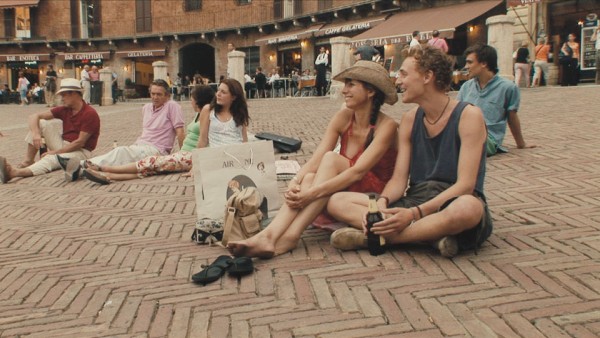 During a sticky patch in her marriage, 40-year-old Anna spends a summer holiday with her friend Verena and her new husband George at their Tuscan villa, but ends up hanging out with the couple's teen-aged children and their cousin, with whom she develops a flirtatious affinity. After a romantic rejection, she decides to tell on the youngsters, revealing some mischief, that ends in a huge scene between George and his son. Observing family life as an outsider, an "unrelated," Anna ultimately engages in a brave self-criticism, reevaluating her entire life.
---
Direction:

Joanna Hogg

Script:

Joanna Hogg

Cinematography:

Oliver Curtis

Editing:

Helle Le Fevre

Sound:

Chris McDermott, Jovan Ajder

Actors:

Kathryn Worth, Tom Hiddleston, Mary Roscoe

Production:

Raw Sienna

Producers:

Barbara Stone

Format:

DCP

Color:

Color

Production Country:

UK

Production Year:

2007

Duration:

100΄

Contact:

Visit Films, info@visitfilms.com

Awards/Distinctions:

FIPRESCI Prize – London FF 2007
Joanna Hogg began to incessantly shoot experimental Super 8 films after borrowing a camera from her mentor Derek Jarman. She went on to study direction at the National School of Film and Television and her graduation piece Caprice starred a then-unknown Tilda Swinton. Hogg's depiction of unarguably middle-class characters has prompted some commentators to see her work as spearheading a new type of social realism in British film. In 2019, the Thessaloniki IFF presented a tribute to her work.
Filmography
1986 Caprice (short)
2003 EastEnders: Dot's Story (TV)
2007 Unrelated
2010 Archipelago
2013 Exhibition
2019 The Souvenir
2021 The Souvenir – Part II