Marriage Story
Marriage Story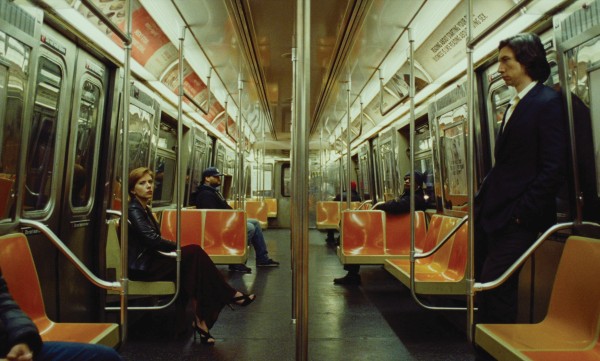 Charlie, an Off-Broadway stage director and Nicole, a promising yet underachieving actress, take turns describing what each one cherishes about the other, after ten years of marriage. Their lists are accompanied by a montage of tender moments from their domestic life, which are staged with such resonantly casual detail: like a tender peak through the keyhole of life getting in the way of sentiments. This delicately crafted opening scene sets the tone of a multilayered "divorce drama" of heart-wrenching yet life-inspiring intimacy that delves into an incomprehensible labyrinth: the separation of a couple goes way beyond the simple ending of a story.
---
Direction:

Noah Baumbach

Script:

Noah Baumbach

Cinematography:

Robbie Ryan

Editing:

Jennifer Lame

Sound:

Lisa Piñero, Christopher Scarabosio

Music:

Randy Newman

Actors:

Scarlett Johansson, Adam Driver, Laura Dern, Alan Alda, Ray Liotta, Julie Hagerty

Production:

Heyday Films, Netflix

Producer/Producers:

Noah Baumbach, David Heyman

Costumes:

Mark Bridges

Sets:

Jade Healy

Format:

DCP

Color:

Color

Production Country:

USA

Production Year:

2019

Duration:

136΄

Distribution in Greece:

Odeon

Contact:

Netflix
Noah Baumbach (born September 3, 1969)[1] is an American film director. He was nominated for the Academy Award for Best Original Screenplay for The Squid and the Whale (2005) and is known for making dramatic comedies. He made his writing and directing debut at the age of 26 with Kicking and Screaming in 1995, a comedy about four young men who graduate from college and refuse to move on with their lives. He has also written and directed the films Margot at the Wedding (2007), Frances Ha (2012), While We're Young (2014), Mistress America (2015), and The Meyerowitz Stories (2017).
Filmography
1995 Kicking and Screaming
2005 The Squid and the Whale
2012 Frances Ha
2014 While We're Young
2015 Mistress America
2017 The Meyerowitz Stories (New and Selected)
2019 Marriage Story