Of Time and the City
Of Time and the City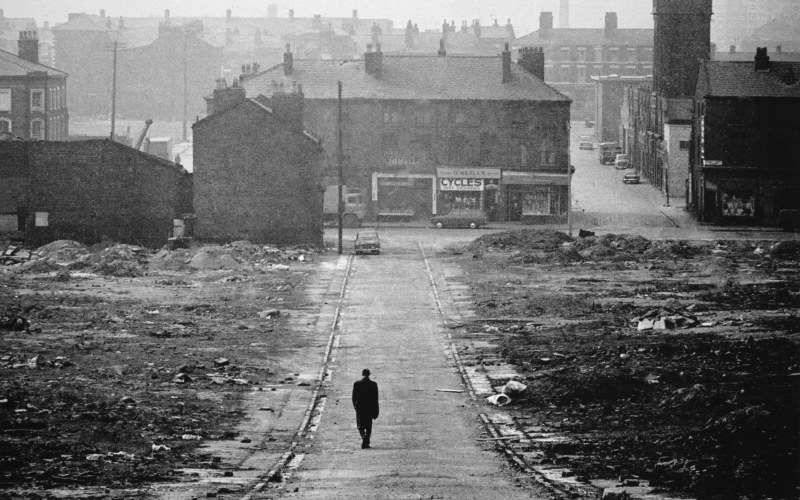 One of the greatest living British film directors, Terence Davies, returns to the 1950s Liverpool, breaking free of his troubled childhood years. Drawing inspiration from the city symphonies of early cinema history, Davies embeds into the documentary form his talent in cycle narrative from fiction, with the help of dozens of references stemming from literature, poetry, music and sports. The outcome is a journey of rare beauty into the shaping and growth of a city, in a documentary that is still hailed as one of the best British documentaries ever to be made.
---
Direction:

Terence Davies

Script:

Terence Davies

Cinematography:

Tim Pollard

Editing:

Liza Ryan-Carter

Sound:

Adam Ryan-Carter

Music:

Music Supervisor: Ian Neil (for DNA Music Ltd and Quantum Noise)

Production:

Hurricane Films Ltd.

Producers:

Solon Papadopoulos, Roy Boulter

Format:

Digital File

Color:

Color

Production Country:

UK

Production Year:

2008

Duration:

77'

Contact:

Hanway Films

Awards/Distinctions:

Best Non-Fiction Film – New York Film Critics Circle Awards 2009 "Cinema and the City" Award – Thessaloniki IFF 2008
Terence Davies was born in Liverpool in 1945. He is a screenwriter, director, novelist, and actor, widely considered as one of the most important contemporary filmmakers. His first three short films, Children, Madonna and Child, and Death and Transfiguration, were combined in The Terence Davies Trilogy. His feature films are Distant Voices, Still Lives (1988), winner of the Golden Leopard in Locarno, The Long Day Closes (1992), which competed in Cannes, The Neon Bible (1995), The House of Mirth (2000), Of Time and the City (2008), The Deep Blue Sea (2011), Sunset Song (2015), and A Quiet Passion (2016). In 2008, the Thessaloniki IFF presented a retrospective of his work.
Filmography
1976 Children (short)
1980 Madonna and the Child (short)
1983 Death and Transfiguration (short)
1988 Distant Voices, Still Lives
1992 The Long Day Closes
1995 The Neon Bible
2000 The House of Mirth
2008 Of Time and the City
2011 The Deep Blue Sea
2015 Sunset Song
2016 A Quiet Passion
2021 Benediction