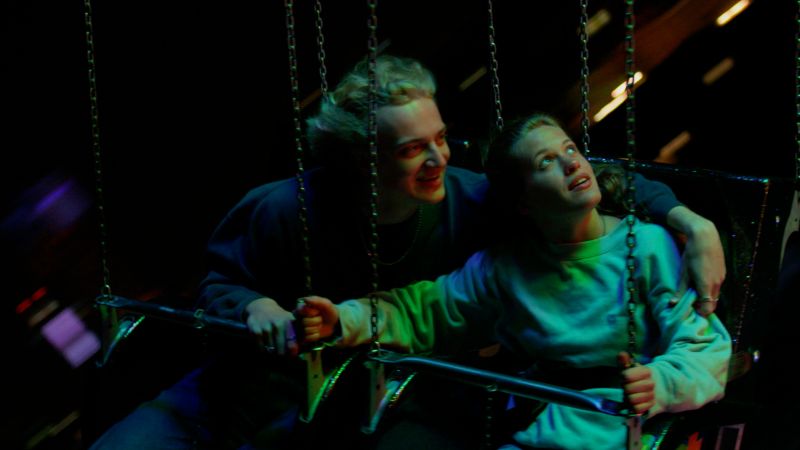 Billie and Lucas, a young Brussels couple, both leave for university facing a year rife with change. Visions of the future, doubts about relationships, and the expectations of adult life make up the main material for their conversations with friends and each other. Kind Hearts paints a candid portrait of the formative but also uncertain facets of every (first) love.
Screening Schedule
No scheduled screenings.
Available at the Agora Market.
---
Direction:

Olivia Rochette, Gerard-Jan Claes

Cinematography:

Olivia Rochette

Editing:

Dieter Diependaele

Sound:

Lennert De Taeye, Nina de Vroome

Production:

Accattone films

Producers:

Rasmus Van Heddeghem, Ruben Desiere

Co-production:

Canvas

Format:

DCP

Color:

Color

Production Country:

Belgium

Production Year:

2022

Duration:

87΄

Contact:

Avila

Awards/Distinctions:

Grand Prix of the International Jury Generation 14plus – Belin IFF 2022
15+
Filmography
2010 Because We Are Visual (co-direction)
2012 Rain (co-direction)
2016 Grands Travaux (co-direction)
2019 Mitten (co-direction)
2022 Kind Hearts (co-direction)
Filmography
2010 Because We Are Visual (co-direction)
2012 Rain (co-direction)
2016 Grands Travaux (co-direction)
2019 Mitten (co-direction)
2022 Kind Hearts (co-direction)