IODINE – Greece on the Ruins of Missolonghi
IODINE – Η Ελλάδα στα ερείπια του Μεσολογγίου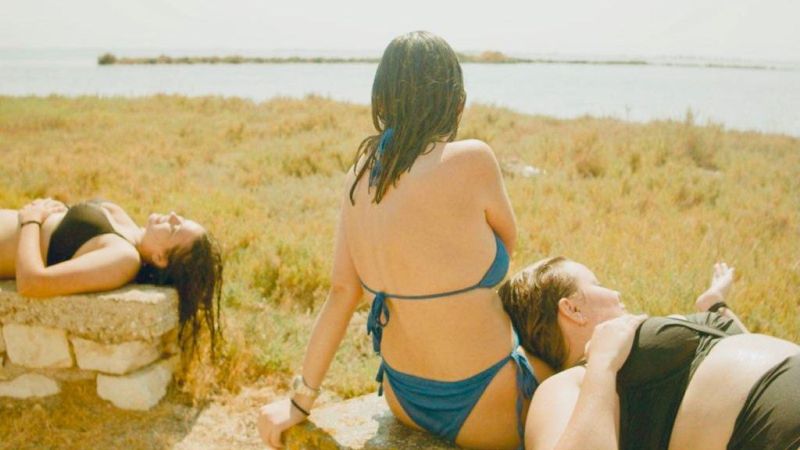 Ιnspired by Delacroix's painting "Greece. on the Ruins of Missolonghi", the filmmaker visits this lagoon-bound town. He records his thoughts, the daily life of the youths, he converses with local artists and poets in search of a connection between the painting and contemporary Missolonghi.
Screening Schedule
No scheduled screenings.
Available at the Agora Market.
---
Direction:

Orfeas Peretzis

Script:

Orfeas Peretzis

Cinematography:

Fanis Karagiorgos

Editing:

Yorgos Zafeiris

Sound:

Daphne Farazi, Dimitris Stavrakoudis, Costas Fylaktidis

Music:

Larry Gus

Production:

StudioBauhaus

Producers:

Konstantinos Vassilaros, Niki Theodoridi

Co-production:

J.F. Costopoulos Foundation, Music House "Philippos Nakas", Piraeus Bank

Narration:

Orfeas Peretzis

Format:

DCP

Color:

Color

Production Country:

Greece

Production Year:

2022

Duration:

49΄

Contact:

StudioBauhaus, (Konstantinos Vassilaros, kvassilaros@studiobauhaus.gr)
Filmography
2007 Small Talk (short fiction)
2014 Elvin (short fiction)
2015 Quantum (short fiction)
2016 The Life of a Dead Man (short fiction)
2017 Into the Centre of the Wheel
2022 IODINE – Greece on the ruins of Messolonghi