FAREWELL – The Memory of the Land
ΑΠΟΧΑΙΡΕΤΙΣΜΟΣ – Η μνήμη του τόπου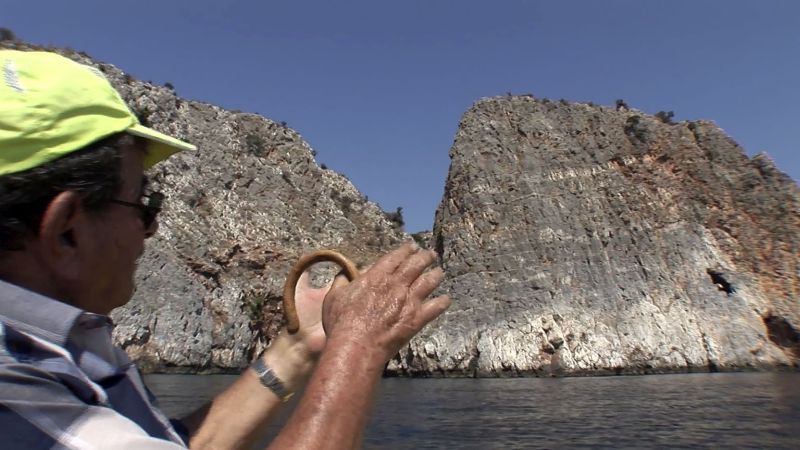 "Thousands of fighters around the world had given all they had for a cause that, as they believed, as they said, was greater than them; but in the end, it turned out that they themselves were the greatness of that cause" (Chris Marker). 87-year-old persecuted and declared guerrilla Giannis Lionakis takes a farewell trip to the place that defined his life.
Screening Schedule
No scheduled screenings.
Available at the Agora Market.
---
Direction:

Stavros Psillakis

Script:

Stavros Psillakis

Cinematography:

Chris Asimakopoulos

Editing:

Stavros Psillakis

Sound:

Anastasis Efentakis, Vangelis Fampas, Alexis Falantas

Music:

Manolis Angelakis

Production:

Vangelis Fampas – Massive Productions

Format:

DCP

Color:

Color

Production Country:

Greece

Production Year:

2022

Duration:

88΄

Contact:

Σταύρος Ψυλλάκης (stavrospsill@gmail.com) | Stavros Psillakis, Βαγγέλης Φάμπας "Massive Productions" (massiveproductions.gr@gmail.com)
Filmography
2000 The Man who Disturbed the Universe
2009 There was No Other Way
2012 METAXA Listening to Time
2014 Short Gypsy Stories
2015 Olympia (short)
2015 The Light Inside
2019 FOR NO REASONS – Meetings with Giorgos Maniatis 2021 Debt
2022 FAREWELL – The Memory of the Land