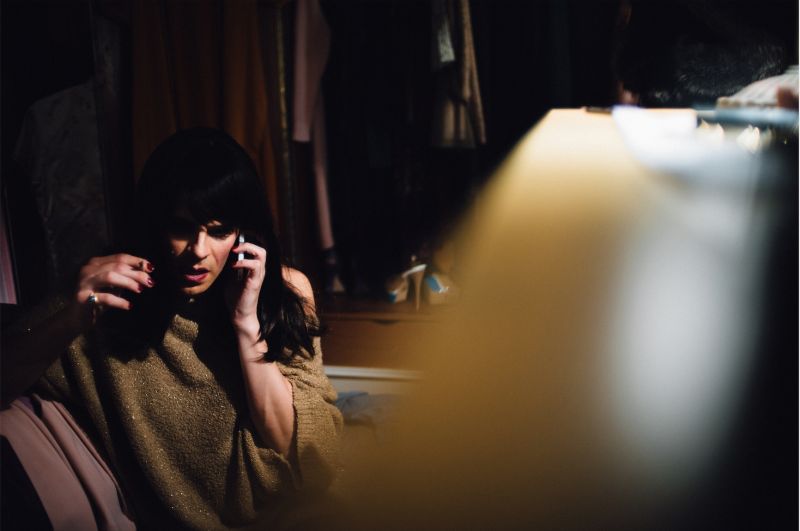 A transgender person receives a phone call by her brother, so as to attend their mother's funeral; under one condition.
---
Direction:

Marios Psaras

Script:

Marios Psaras, Avgi Lilli

Cinematography:

Stephan Metzner

Sound:

Stavros Makris

Actors:

Nektarios Theodorou

Sets:

Anna Fotiadou

Format:

DCP

Color:

Color

Production Country:

Cyprus

Production Year:

2020

Duration:

10'

Contact:

Marios Psarras m_psarras@hotmail.com

Awards/Distinctions:

Special Mention – 43d Drama International Short Film Festival 2020
He was born in Cyprus and lives in London. He is a PhD holder in Film Studies and has worked as a lecturer (KCL, GRE, QMUL), while having published published many articles and pieces on contemporary Greek, European and world queer cinema. He is a member of the Hellenic Film Academy and artistic director of Cyprus Short Film Day (London). He has previously worked in education, radio and TV productions, as well as in the theatre. In 2018, he was appointed Cultural Counsellor at the Cyprus High Commission in London.
Filmography
2010 On the Rooftop (short)
2012 20 Young People, 12 Monuments (short, doc)
2018 Thin Green Line (short)
2020 The Call (short)