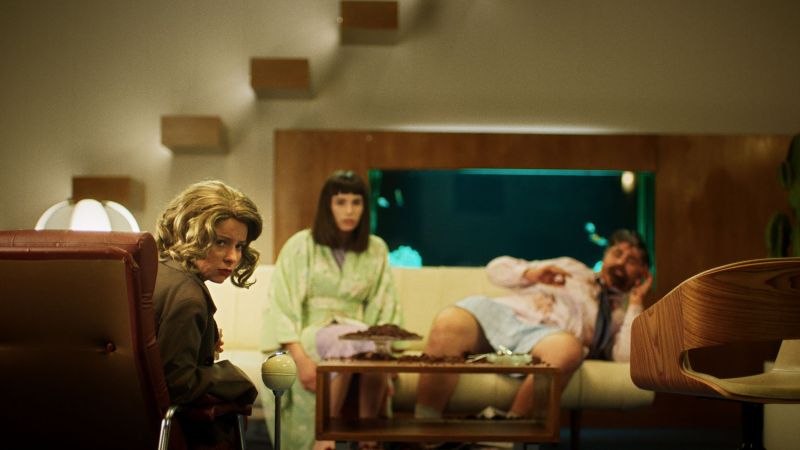 Four adolescents are trapped in a narrative about husbands and wives as they slide toward entropy.
Screening Schedule
No physical screenings scheduled.
Available at the Agora Market TIFF63.
---
Direction:

Michalis Kimonas

Script:

Michalis Kimonas

Cinematography:

Giorgos Karvelas

Editing:

Stamos Dimitropoulos

Sound:

Panagiotis Papagianopoulos, Leandros Ntounis

Music:

The Boy

Actors:

Sofia Simoni, Andreas Kartsatos, Spyros Kounadis, Anna Danae Raptopoulou

Production:

Marni Films, Akran

Costumes:

Eva Goulakou

Sets:

Eva Goulakou

Format:

DCP

Color:

Color

Production Country:

Greece

Duration:

12΄

Contact:

Akran (akran.agency@gmail.com)

Awards/Distinctions:

Best Director – Tonia Marketaki Award, Best Makeup, Hair Styling and Special Effects (Ioanna Lygizou & Michalis Giokas), Best Set (Eva Goulakou)
Michalis Kimonas was born in Athens in 1992. He graduated from the Drama School of the National Theatre of Greece, and from SAE Athens DIgital Filmmaking. As an actor, he has collaborated with some of the most acclaimed Greek directors, both in cinema and in theater. KIDDO is his debut short film.