Central Airport THF
Zentralflughafen THF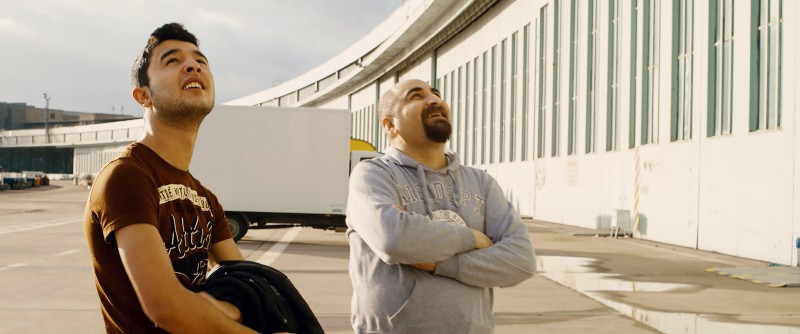 Today's Germany wishes to cast a shadow of oblivion on Berlin's Tempelhof Airport, a former landmark of the Nazi regime and a symbol of its expansive voracity, currently used as a temporary hospitality facility for the political asylum applicants; a non-existent state within the state. Architecture crosses paths with humanism, as the gifted Brazilian filmmaker Karim Aïnouz crafts an ode to those who envisioned a journey towards a better life, reflected in the main protagonist, a 18-year-old Syrian who refuses to let the love for his country slip his mind, as much as he struggles to avoid returning to his homeland.
---
Direction:

Karim Aïnouz

Cinematography:

Juan Sarmiento G.

Editing:

Felix von Boehm

Sound:

Moritz Springer

Music:

Benedikt Schiefer

Production:

Lupa Film, rbb/ARTE

Producers:

Felix von Boehm

Co-production:

Les Films d'Ici, Mar Filmes, Canal Brasil, Cinema Inflamável

Co-producers:

Charlotte Uzu, Diane Maia, Joana Mariani

Format:

Digital File

Color:

Color

Production Country:

Germany, France, Brazil

Production Year:

2017

Duration:

97'

Contact:

LUXBOX

Awards/Distinctions:

Amnesty International Award – Berlinale IFF 2018
Filmography
2002 Madame Satã (fiction)
2011 Silver Cliff (fiction)
2018 Central Airport THF
2020 Nardjes A.