Which Way Home
¿Cuál es el camino a casa?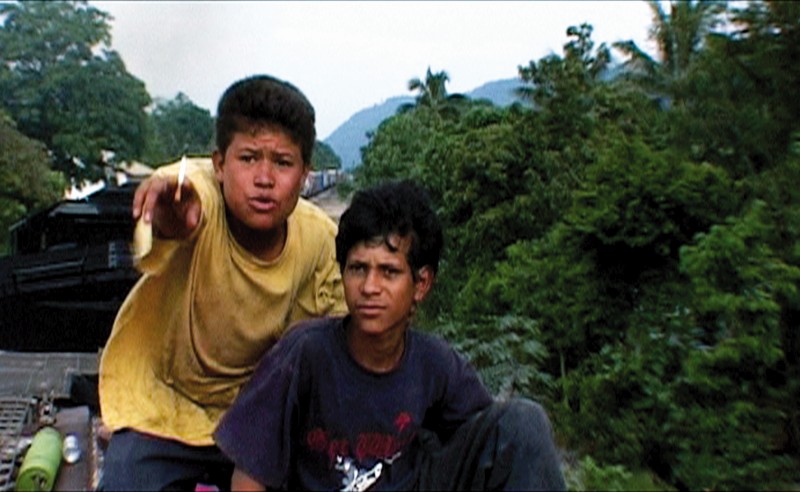 A railway journey into terror, from Mexico and other countries of Central America to the USA, as witnessed through the eyes of unaccompanied children who dream of a better life. Rebecca Cammisa handpicks six young heroes to openly address an issue fudged by her country; the countless people who pluck up courage and pray to be lucky enough to make it to the other side, as well as the conditions under which this nightmarish journey takes place. These kids share their dreams as well as the tricks they pull in order to face all kinds of dangers, fully grasping the magnitude of what is in store for them. Their lives may soon change for the better, but just as easily they may come to end.
Screening Schedule
No physical screenings scheduled.
---
Direction:

Rebecca Cammisa

Cinematography:

Lorenzo Hagerman, Eric Goethals

Editing:

Pax Wassermann, Madeleine Gavin

Sound:

Luis Mercio, Gabriel Coll Barberis, Jesus Sanchez Padilla, Eduardo Trejo

Music:

James Lavino, Alberto Iglesias

Production:

Mr. Mudd

Producers:

Rebecca Cammisa

Co-production:

Documentress Films

Format:

Digital File

Color:

Color

Production Country:

USA

Production Year:

2009

Duration:

82'

Contact:

CAT&Docs

Awards/Distinctions:

Award for Outstanding Informational Programming – Emmy Awards 2010 The Robert F. Kennedy Journalism Award Grand Prize – 2010 UNICEF Award – Havana IFF 2009 Special Jury Prize for Human Rights – Traverse City FF 2009, USA
Filmography
2002 Sister Helen (co-direction)
2004 Sunset Tuxedo (short fiction)
2009 Which Way Home
2018 Atomic Homefront