F@ck This Job
F@ck This Job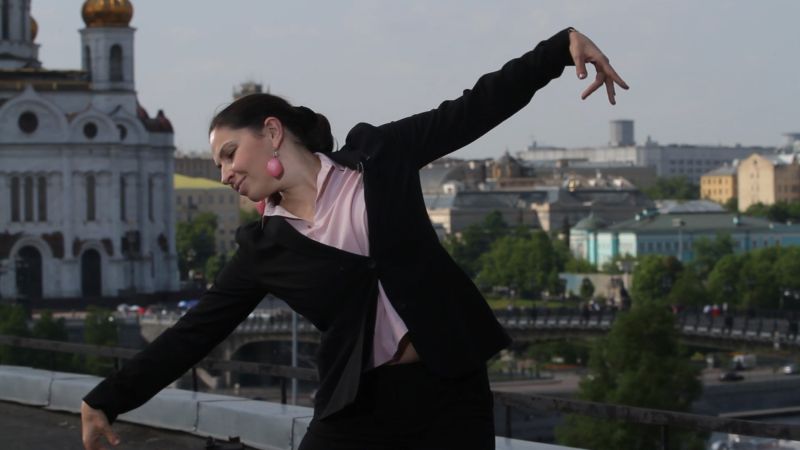 Natasha, 35, is a newly rich, successful woman who is looking for fame, reputation, and dreams come true. She decides to launch an independent TV station in Putin's Russia. Natasha hires opposition reporters and minorities, as LGBTQ. Soon her "baby" became the lone island of political and sexual freedom. Dozhd TV (also known as TV Rain) is the only independent news TV station that has survived Putin's rule. Back then, this woman couldn't have known she would fight on the frontlines of the war between Truth and Propaganda and lose all her money. She did not think she would become a "foreign agent" in her own country.
Screening Schedule
No scheduled screenings.
Available at the Agora Market.
---
Direction:

Vera Krichevskaya

Script:

Vera Krichevskaya, Paulina Ukrainets

Cinematography:

Aleksandr Shelaputov, Danny Salkhov

Editing:

Adam Finch

Sound:

Rustam Medov

Music:

Simon Russell

Production:

Six Days Film, Roast Beef Productions

Producers:

Mike Lerner, Vera Krichevskaya

Executive producer:

Jess Search, Sandra Whipham, Barbara Biemann

Narration:

Vera Krichevskaya

Format:

DCP

Color:

Color

Production Country:

UK, Germany

Production Year:

2021

Duration:

104΄

Contact:

Vera Krichevskaya
Filmography
2012 The Citizen Poet
2016 The Man Who Was Too Free
2019 The Case
2021 F@ck This Job