Ghosts of Moria
Ghosts of Moria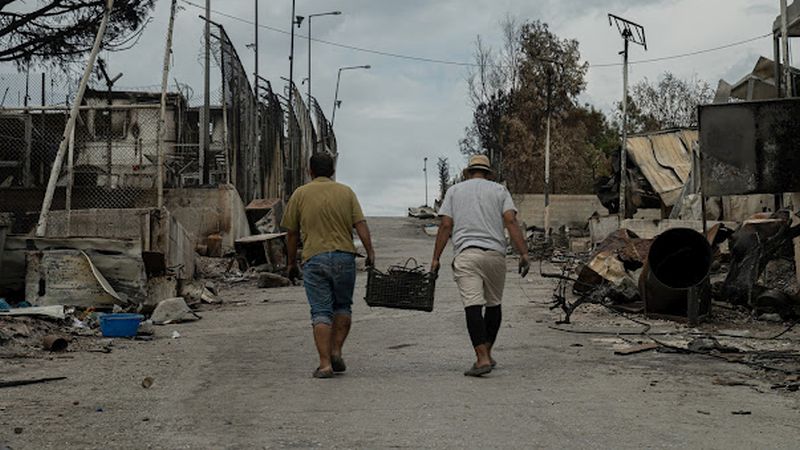 In September 2020, Moria, the largest refugee camp in Europe, burned down on the Greek Island of Lesbos, displacing thousands of people. In the ashes and rubble that remain, a group of refugees is trying to survive by scavenging for metal. A universal story from one location, about how to survive in a post-apocalyptic universe, where human warmth and friendship are as precious – and as rare – as copper wiring.
Screening Schedule
No scheduled screenings.
Available at the Agora Market.
---
Direction:

Michael Graversen, Florian Elabdi

Cinematography:

Michael Graversen

Editing:

Mikael K. Ebbesen

Sound:

Raoul Brand

Music:

Sune Køter Kolster

Production:

Graversen Film

Producers:

Michael Graversen

Co-production:

House of Real

Executive producer:

Jesper Jack, Executive Producers for The Guardian: Lindsay Poulton, Ekaterina Ochagavia, Annie Kelly

Format:

DCP

Color:

Color

Production Country:

Denmark

Production Year:

2022

Duration:

25΄

Contact:

Graversen Film
Filmography
2006 Toxic Ground (short)
2012 An Anxious Mind (short)
2013 No Man's Land (short)
2015 Dreaming of Denmark
2020 Riskær
2022 Ghosts of Moria (short, co-direction)
Filmography
2019 Yalla! Use Your Vote (short)
2022 Ghosts of Moria (short, co-direction)