Three Minutes – A Lengthening
Three Minutes – A Lengthening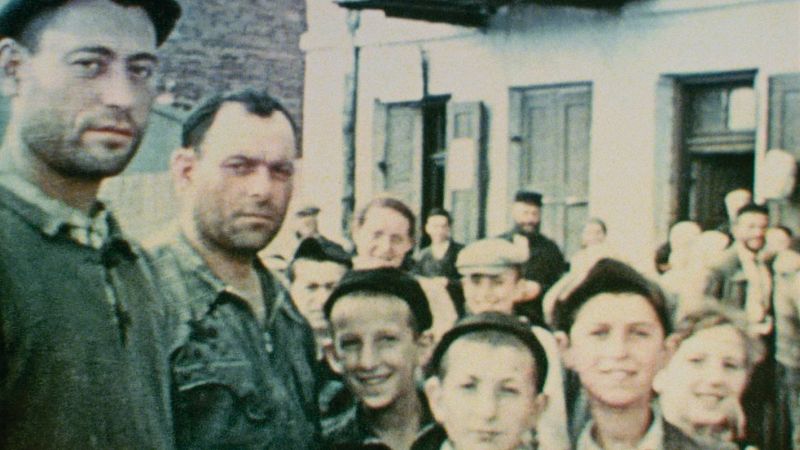 A creative found-footage documentary presents a home movie shot by David Kurtz in 1938 in a Jewish town in Poland and tries to postpone its ending. At the end of 1939, the people visible in the film, and all the Jews in Nasielsk, were deported to ghettos, then sent to the Treblinka extermination camp. Kurtz's footage, which had almost rotted just before it was discovered and restored, is the only visual record remaining. The existing three minutes are examined to unravel the stories hidden in the celluloid. Α remarkable meditation on what it means for a lost community to be captured on film. As long as we are watching, history is not over yet.
Screening Schedule
No scheduled screenings.
Available at the Agora Market.
---
Direction:

Bianca Stigter

Script:

Bianca Stigter

Cinematography:

David Kurtz

Editing:

Katharina Wartena

Sound:

Mark Glynne

Music:

Wilko Sterke

Production:

Family Affair Films

Producers:

Floor Onrust

Co-production:

Lammas Park

Co-producers:

Steve McQueen

Narration:

Helena Bonham Carter

Format:

DCP

Color:

Color, B/W

Production Country:

The Netherlands, United Kingdom

Production Year:

2021

Duration:

68΄

Contact:

Autlook Filmsales
Filmography
2014 Three Minutes – Thirteen Minutes – Thirty Minutes (short)
2018 I Kiss This Letter – Farewell Letters from Amsterdammers (short)
2021 Three Minutes – A Lengthening