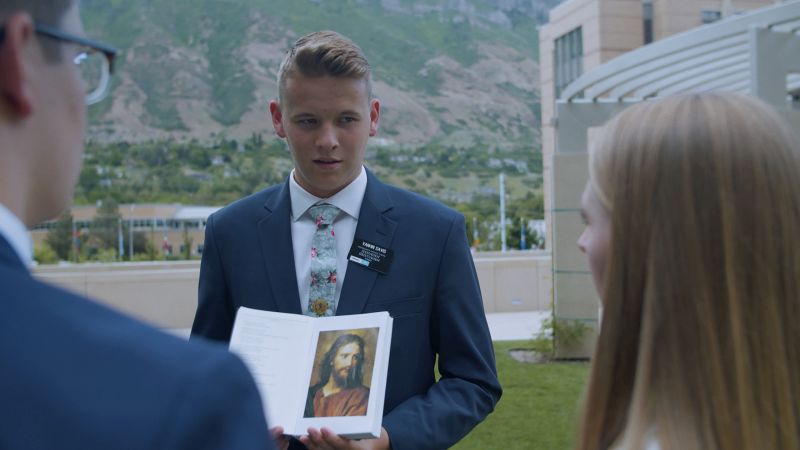 Every year, over 60,000 missionaries from the Church of Jesus Christ of Latter-Day Saints (most commonly referred to as Mormons) are sent across the world to preach their gospel. The Mission follows four American LDS teenagers who receive a mission from God that takes them from their families and the safety of their remote, religion-filled bubbles to the frozen, forested lands of Finland, home of Europe's most non-religious, private, and skeptical people. The journey they embark on will prove to be the most emotionally and psychologically challenging period of their young lives. As these wide-eyed, impassioned teens struggle with missing their families, language hurdles, aching feet, and daily rejection, they are pushed beyond their limits, falling deeper into their faith.
Screening Schedule
No scheduled screenings.
Available at the Agora Market.
---
Direction:

Tania Anderson

Script:

Tania Anderson

Cinematography:

Antti Savolainen

Editing:

Suvi Solja

Sound:

Janis Grossmann-Alhambra, Isa Köroglu

Music:

Mikko Joensuu

Production:

Danish Bear Productions

Producers:

Isabella Karhu, Juho-Pekka Tanskanen

Co-production:

Dirk Manthey Film

Co-producers:

Dirk Manthey

Format:

DCP

Color:

Color

Production Country:

Finland, Germany

Production Year:

2022

Duration:

96΄

Contact:

Autlook Filmsales
Filmography
2022 The Mission