Macedonian Skies Ablaze – Wings of the Great War
Οι ουρανοί της Μακεδονίας Φλέγονται - Στα Φτερά του Α΄ Παγκοσμίου Πολέμου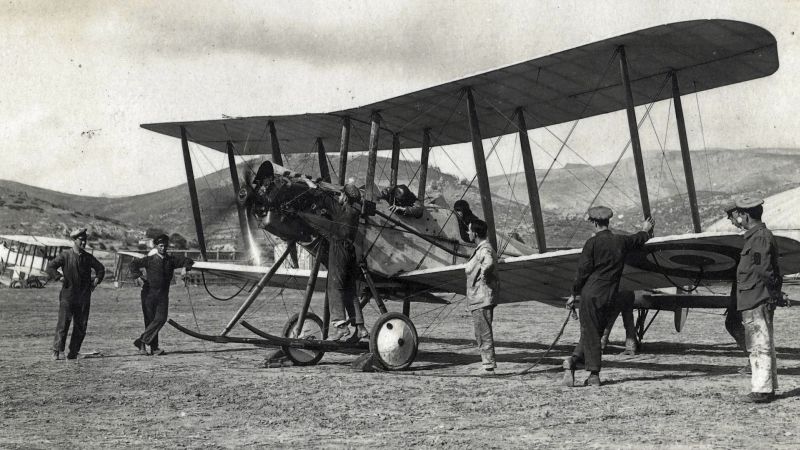 During the Great War at the Macedonian front (Serbia, Bulgaria, Greece, Turkey) catalytic events took place and faded into obscurity. Each one shaped the progress of the Great War and changed the tides of history forever. Tales of boldness and courage were recorded as legends among the first aviators of the warring parties.
Screening Schedule
No physical screenings scheduled.
Available at the Agora Market.
---
Direction:

Dimitris Chatzimalis

Script:

Paschalis Palavouzis

Cinematography:

Lefteris Kasdaglis

Editing:

Dimitris Chatzimalis

Sound:

Pantelis Kasdaglis

Music:

Yorgos Xoulogis

Production:

Gullwing

Producers:

Yorgos Kasdaglis

Co-production:

COSMOTE TV – COSMOTE History

Co-producers:

Natasa Veroni, Artemis Skouloudi

Narration:

Nikolas Yalelis

Format:

DCP

Color:

Color

Production Country:

Greece

Production Year:

2021

Duration:

52΄

Distribution in Greece:

Gullwing (George Kasdaglis, director@gullwing.gr)
Filmography
2019 Wings of the Great War – Season 1 (TV series)
2021 Macedonian Skies Ablaze – Wings of the Great War
2022 Steel History – "622 Poseidon"