Homemade Stories
حكايا بيتية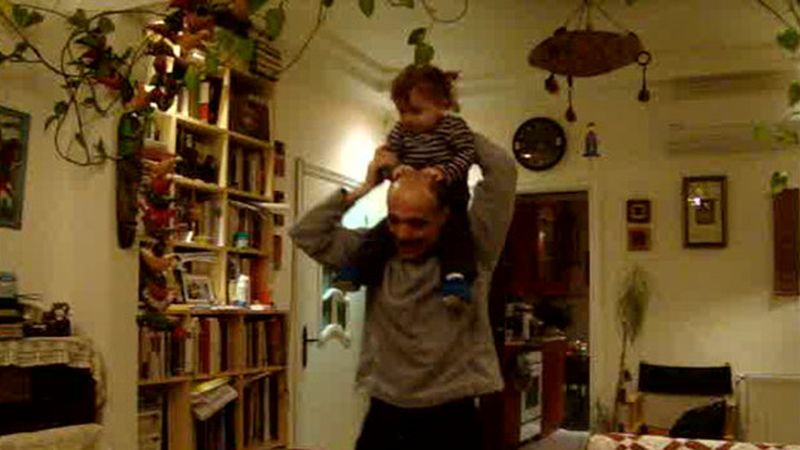 As the revolution turns into war; Nidal, a Syrian filmmaker, is forced to leave the country. He locks his Damascus home door and travels with his wife and daughter to Cairo, at the time celebrating a successful revolution. He is invited by friends to open an old cinema theater which they are about to renovate. Nidal, whose refuge in Cairo keeps extending indefinitely longs for his home and city and finds refuge in navigating personal family home videos and memories as he discovers a new space: an old locked cinema in the heart of Cairo. He attempts to make a film about longing for his home by filming the cinema, to tell a story of hope. Perhaps also of despair.
Screening Schedule
No scheduled screenings.
Available at the Agora Market.
---
Direction:

Nidal Al Dibs

Cinematography:

Mahmoud Lotfy

Editing:

Micheal Youssef Shafik

Sound:

Max Schneider

Production:

Seen Films

Producers:

Mostafa Youssef

Co-production:

Plateau 84

Co-producers:

Nidal Al Dibs

Format:

DCP

Color:

Color

Production Country:

Syria, Egypt

Production Year:

2021

Duration:

71΄

Contact:

Seen Films
Filmography
1992 Winter Sonata (short fiction)
1994 Collage (short fiction)
2005 Under the Ceiling (fiction)
2006 Black Stone
2021 Homemade Stories