I Am Trying to Remember
Man saei mikonam faramoush nakonam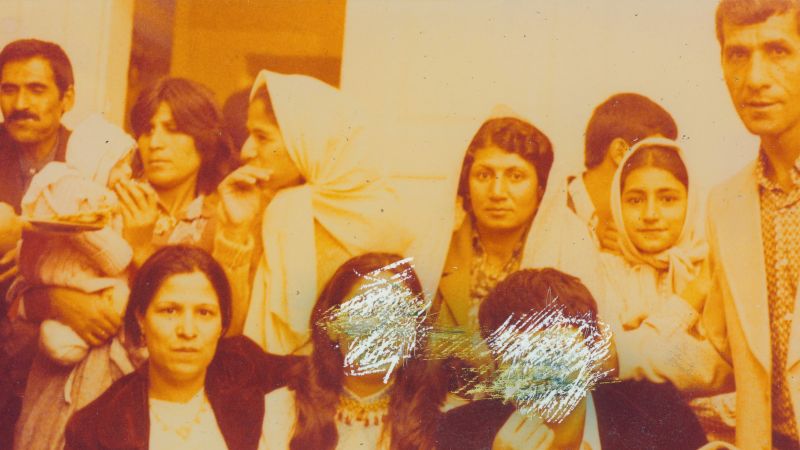 Pegah talks about Gholam, a man who's not like her father, mother, uncles, or aunts, even though he's always present at family gatherings. Gholam films these everyday scenes with his own camera. At the time, Pegah can't imagine what the purpose of these films might be, but she's happy to pose before the lens of this family friend, whom she's certainly very fond of. It is as if Pegah, the film's director and chief protagonist, is reading from a children's book; as if we are looking over her shoulder at Gholam's films of the family and the old photos. The large family radiates great warmth as we see them shoveling snow or just sitting around at home. But then comes the chapter about Gholam and the Iranian revolution, heralding a plot twist in the story that comes to symbolize thousands of Pegahs and Gholams inside and outside Iran.
Screening Schedule
No scheduled screenings.
Available at the Agora Market.
---
Direction:

Pegah Ahangarani

Script:

Pegah Ahangarani, Ehsan Abdipour

Cinematography:

Pegah Ahangarani

Editing:

Farahnaz Sharifi

Music:

Atena Mostaan Eshtiaghi

Production:

Europe Media Nest

Producers:

Kaveh Farnam

Format:

DCP

Color:

Color, B/W

Production Country:

Iran, Czech Republic

Production Year:

2021

Duration:

16΄

Contact:

Europe Media Nest
Filmography
2008 Deh Namaki-ha
2021 I Am Trying to Remember (short)