My Grandfather Papaflessas
Ο ΠΑΠΠΟΥΣ ΜΟΥ Ο ΠΑΠΑΦΛΕΣΣΑΣ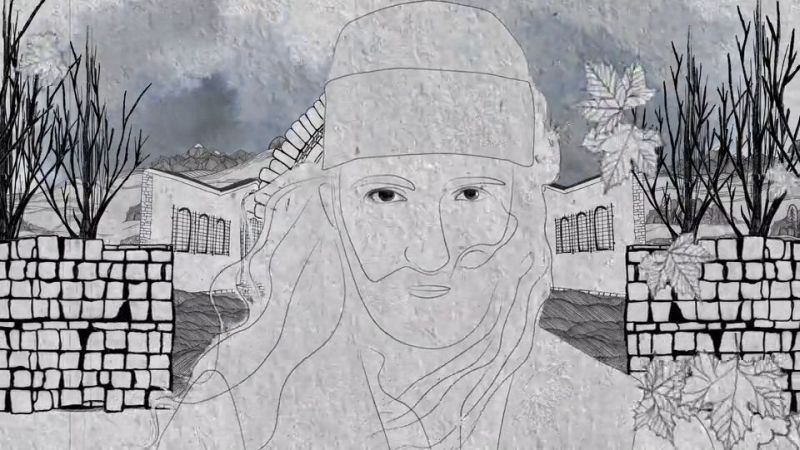 A tender look at the hero of the Greek Revolution of 1821. Papaflessas traveled to Constantinople in the age of Enlightenment and romanticism, and became a member of the revolutionary organization "Filiki Eteria" (Society of Friends), taking on the task of inciting his compatriots against the Ottoman Empire. What sets the heroes apart? Do they have mitigating factors?
Screening Schedule
No scheduled screenings.
Available at the Agora Market.
---
Direction:

Kleoni Flessa

Script:

Kleoni Flessa

Cinematography:

Katerina Marangoudaki

Editing:

Bonita Papastathi

Sound:

Yorgos Potagas

Music:

Arion Gyftakis

Production:

Kalamata Creative Documentary Center

Producers:

Gina Petropoulou

Co-production:

Peloponnese Region

Narration:

Panagiotis Exarcheas, Kleoni Flessa

Format:

DCP

Color:

Color

Production Country:

Greece

Production Year:

2022

Duration:

70΄

Distribution in Greece:

Kalamata Creative Documentary Center (Gina Petropoulou, ginapetropoulou@hotmail.com)

Contact:

Kalamata Creative Documentary Center (Gina Petropoulou, ginapetropoulou@hotmail.com)
Animation: Babis Alexiadis
Filmography
1981 A Simple Story (short)
1983 Seascapes (short)
1992 Our First Teachers
1994 From Sappho to Κassiani
1996 Masks and Visions (doc series)
1999 Engonopoulos – Embirikos
2002 Let's Go for an Ouzo (fiction)
2006 Kassiani – The Byzantine Hymnographer of the 8th Century
2010 Helen Mpoukouri Altamoura – The First Greek Woman Painter
2013 Portraits of Tomorrow: Dimitris Karatzas
2015 Nikos Dragoumis, a Painter at the Shadow of History
2017 MIET 50 Years of Culture
2019 Christos Riganas: Chisel Carvings
2019 Larisa, the Pelasgian City in Centuries
2022 My Grandfather Papaflessas