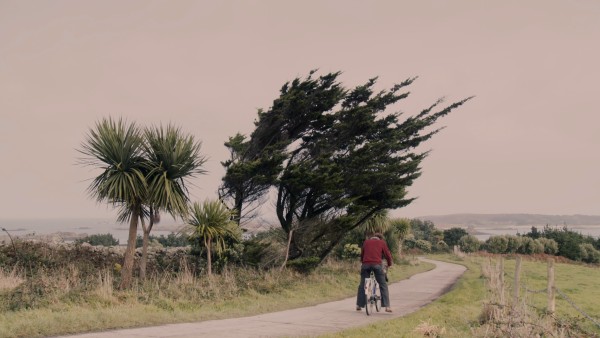 A low-key portrait of a family in emotional turmoil: Edward, suffering an existential crisis, is preparing to leave for a year of voluntary educational service in Africa. His mother and his sister decide to host a family gathering as a farewell party (or maybe as an attempt to talk Edward out of his plans), on a remote Cornwall island. Edward's estranged father is yet to show up, two family outsiders have been invited, and the unspoken forces of rivalry and resentment bring the family's buried anger and repressed tension to the surface.
Screening Schedule
No physical screenings scheduled.
---
Direction:

Joanna Hogg

Script:

Joanna Hogg

Cinematography:

Ed Rutherford

Editing:

Helle Le Fevre

Sound:

Jovan Ajder

Actors:

Christopher Baker, Kate Fahy, Tom Hiddleston

Production:

Wild Horses Film Co.

Producers:

Gayle Griffiths

Art Direction:

Pedro Moura

Executive producer:

Kiyoshi Nomura, Edward Charlton

Format:

DCP

Color:

Color

Production Country:

UK

Production Year:

2010

Duration:

114΄

Contact:

Park Circus Ltd, info@parkcircus.com
Joanna Hogg began to incessantly shoot experimental Super 8 films after borrowing a camera from her mentor Derek Jarman. She went on to study direction at the National School of Film and Television and her graduation piece Caprice starred a then-unknown Tilda Swinton. Hogg's depiction of unarguably middle-class characters has prompted some commentators to see her work as spearheading a new type of social realism in British film. In 2019, the Thessaloniki IFF presented a tribute to her work.
Filmography
1986 Caprice (short)
1993 Vicious Circle (TV)
2008 Unrelated
2010 Archipelago
2013 Exhibition
2019 The Souvenir
2022 The Eternal Daughter