The Adventures of Mark Twain
The Adventures of Mark Twain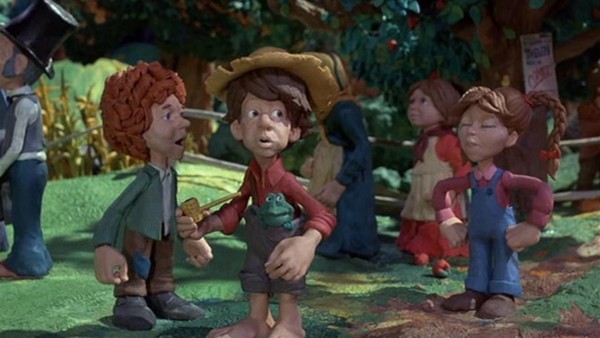 Will Vinton's idea for the first American claymation feature film is a series of loosely associated texts and ideas from works by Mark Twain. A failure at its release, it is now considered one of the masterpieces of its kind. Dark, daring and unforgettable, the "Mysterious Stranger" sequence being coming-of-age nightmare fuel.
---
Direction:

Will Vinton

Script:

Susan Shadburne, Mark Twain

Editing:

Kelley Baker, Michael Gall, Will Vinton, Ed Geis, Skeets McGrew

Music:

Billy Scream

Actors:

(voices) James Whitmore, Michele Mariana, Gary Krug, Chris Ritchie, John Morrison, Carol Edelman

Production:

Will Vinton Productions

Producers:

Will Vinton

Executive producer:

Hugh Kennedy Tirrell

Format:

ProRes

Color:

Color

Production Country:

USA

Production Year:

1985

Duration:

83΄

Contact:

Vision Films, sales@visionfilms.net
William Gale Vinton (1947–2018) was an American animator and filmmaker. He won an Oscar for his work, alongside several Emmy Awards and Clio Awards for his studio's work. Vinton received his bachelor's degree in Architecture from UC Berkeley in 1970, where he was influenced by the work of Antoni Gaudí. He worked in short and feature films, TV movies and series, commercials, and video clips. He coined the term "claymation" for his revolutionary work and his name has become synonymous with clay animation in general. The Adventures of Mark Twain was the only feature film he directed. His studio's animation effects for Disney's Return to Oz (1985) were also nominated for a special effects Oscar.
Filmography
1974 Closed Mondays (short)
1977 Martin the Cobbler (short)
1978 Rip Van Winkle (short)
1981 The Creation (short)
1985 The Adventures of Mark Twain
2005 The Morning After (short)
2008 The Martial Artist (short)