The Engagement
Τ' αρραβωνιάσματα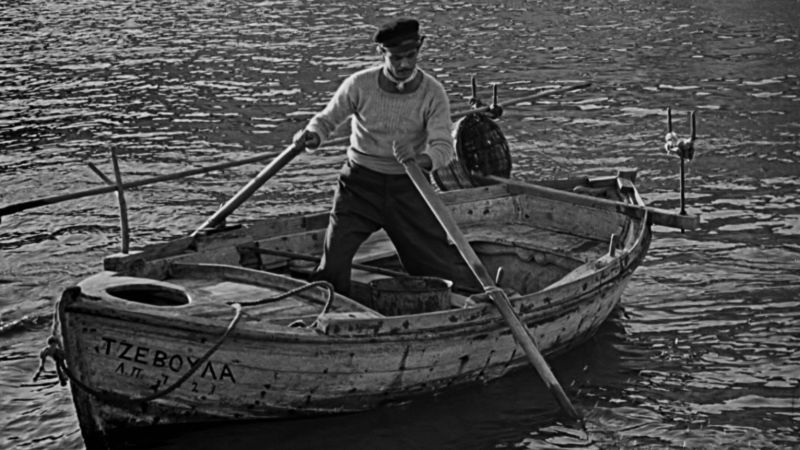 A young couple's romance comes to a tragic end when they learn that they are siblings.
Screening Schedule
No physical screenings scheduled.
---
Direction:

Maria Plyta

Script:

Maria Plyta, based on Dimitris Bogris's play

Cinematography:

Tonis Novak

Music:

Yorgos Kazasoglou

Actors:

Aimilios Veakis, Elli Xanthaki, Nikos Tzogias, Margarita Gerardou, Andreas Zisimatos, Anthi Miliadi, Dinos Iliopoulos, Dimos Starenios, Yorgos Velentzas

Production:

Noval Film

Format:

DCP

Color:

B/W

Production Country:

Greece

Production Year:

1950

Duration:

90'

Contact:

Kfilms (Panagiotis Kakavias, kfilms365@gmail.com)
Born in Thessaloniki in 1915, Maria Plyta is considered the first Greek woman director. She took her first steps in the field of literature, while in the late 1940s she became involved with film production, working in films by Alekos Sakellarios and Yorgos Tzavellas. In 1950, she made her debut as a director, with the film The Engagement, one of the most remarkable Greek films capturing the era's social mores, with sets by renowned Greek painter Yannis Tsarouhis. In the following decades and with 17 films to her credit, Maria Plyta will establish herself as one of the most successful filmmakers of her generation, while she also wrote screenplays for other directors' films. She died in 2006.
Filmography
1950 The Engagement
1951 She-wolf
1952 The Godson
1953 Eve
1954 Neighborhood Girl
1956 The Duchess of Placentia
1957 A Jeep, a Kiosk, and Love
1958 Just for one Night
1959 Life's Castaways
1960 I'm a Man and I'll Do As I Please
1962 The Shoeshine Boy
1963 The Prodigal
1964 The Uphill Road
1965 The Winner
1967 The Salesman
1970 The Strange Woman of the Night