In this year's edition, the Festival goes one step further, leveling-up the Podcast section by offering the audience the chance to listen to all Competition podcasts live, in the specially configured venue of the Podcast Room, at the entrance of the Port of Thessaloniki (Gate 1–Western Entrance Guardhouse), for the 10-day duration of the Festival, from November 3rd to November 13th, with a free admission for the public.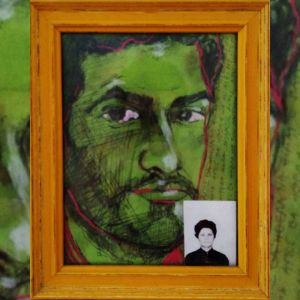 Beautiful as always
Podcasters: Katerina Stamna, Anastasios Stamnas. Production-Script: Katerina Stamna, Anastasios Stamnas. Language: Greek. Editing-Original Music: Dimitris Moutousidis. Sound: Aristotle University of Thessaloniki - Faculty of Fine Arts - Film School - Studio Sound. Narration: Vaggelis Bollas, Georgia Violitzi. Greece, 2022, 20'

"But I can't take it anymore… When will we finally get to the station? Will I catch the visiting hours? How will you be? Beautiful as always? High? Will you listen to me?". The meeting with the mother triggers the memories, the thoughts.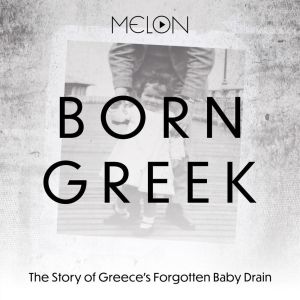 Born Greek
Podcaster: Katerina Bakogianni. Production: Melon Media. Language: Greek. Script: Katerina Bakogianni. Original Music-Sound-Editing: Evangelos Makris. Narration: Katerina Bakogianni. Artistic Direction: Lefteris Charitos. Special advisor: Honda Van Steen. Cover Design: Momentum Digital. Greece, 2022, 30'

Between 1950 and 1970 Greece allowed for the exportation of thousands of children for adoption to the US. Not everything was done above-board. A small circle of orphanage directors, doctors, and even travel agents controlled the system. Now, these children are searching for the truth. And time is running out.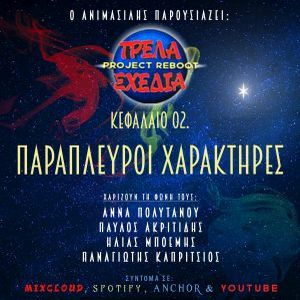 Crazy Sketches
Podcaster: Vasilis Vikeloudas. Production: Vasilis Visuals. Language: Greek. Script-Sound-Editing-Narration: Vasilis Vikeloudas. Vocals: Anna Polytanou, Pavlos Akritidis, Ilias Boemis, Panagiotis Kapritsiou. Greece, 2022, 29'

An animation-enthusiast from the real world, in a moment of weakness, wished to live in the cartoon world. Unexpectedly, a very weird circumstance connected him telepathically with a cartoon character. Together, the travel the cartoon world, analyzing characters, layouts and animated feature movies in a unique and original auditory comic.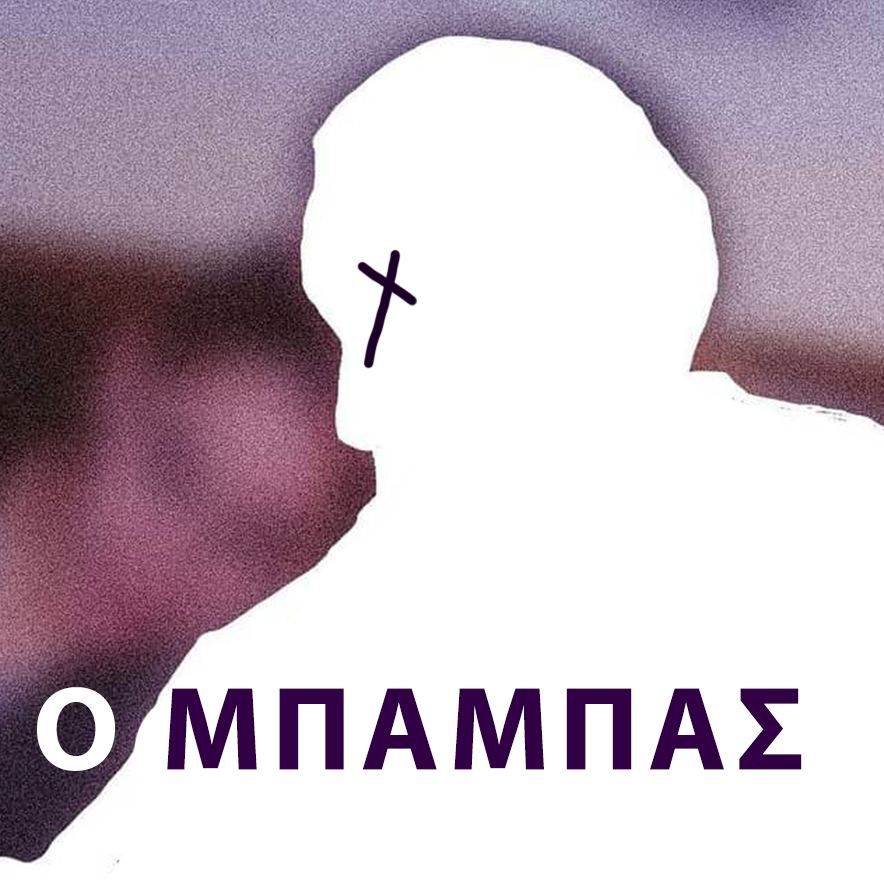 Dad
Podcaster: Nalia Ziku. Script: Sofia Gourgouliani. Language: Greek. Sound-Editing-Narration-Original Music: Nalia Ziku. Greece, 2022, 20'

A woman tries to acknowledge the suicide of her father getting tangled up in mourning, desire, self-satisfaction, TV fortune tellers, adult magazines and Elvis Presley.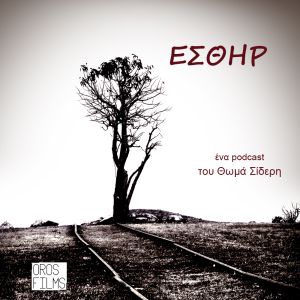 Esthir
Podcaster: Thomas Sideris. Production: Kostas Lazopoulos & Oros Films. Language: Greek. Script: Thomas Sideris. Sound: Kostas Kyriakakis. Editing: Kostas Kyriakakis & Nikoletta Sideri. Narration: Esther Cohen. Greece, 2022, 26'

Auschwitz Esther-Stella Cohen, the last surviving Romanian Jew in a shocking testimony about the deportation to the extermination camp to journalist and documentary filmmaker Thomas Sideris. A few months after the testimony, Esther passed away.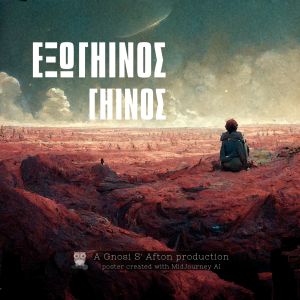 Extraterrestrial Terrestrial
Podcaster: Christos Athanasoulis. Production-Script-Sound-Editing: Christos Athanasoulis. Language: Greek. Narration: Christos Athanasoulis, Stefanos Vamvakos & Anastasia Panteri. Greece, 2022, 25'

The planet is collapsing. All around are dead bodies, or bodies dying slowly. Only few things are left to remind of human presence. One of them is an old tape cassette, that no one would normally use. Unless it's their only companion, in the last hours of their life...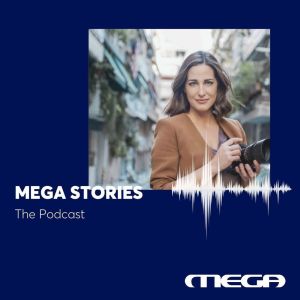 Mega Stories: Non-binary stories
Podcasters: Konstantis Frangopoulos, Dora Anagnostopoulou. Production: Mega TV. Language: Greek. Script-Narration: Dora Anagnostopoulou. Sound: Vassilis Gkionakis. Editing: Alexandros Alevras, Afroditi Tavri. Research: Iliana Danezi. Greece, 2022, 29'

People who challenged gender norms but also overcame their fear by deciding to live the life they want. Beyond the feminine or masculine gender or somewhere in between.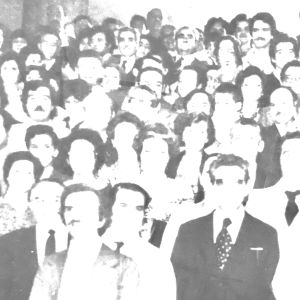 Phidias
Podcaster: Shira Ben Saadon. Script-Sound-Editing-Narration: Shira Ben Saadon. Language: Greek. Greece, 2022, 20'

An encapsulation of the atmosphere of a hidden labyrinth in the heart of Thessaloniki, in Antigonidon square, a large basement full of old and new things, "Phidias". Through the sounds and the people that come and go through it the nature of the hidden basement slowly starts to reveal itself. To achieve this, old post cards that were found at the shop itself with inscriptions behind them are used. By using the post-cards, there begins a communication of the past and present, just as Phidias as a whole does itself.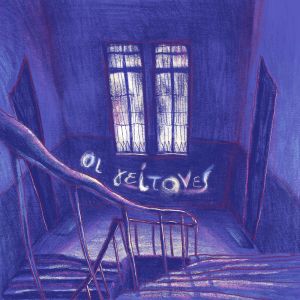 The Neighbors
Podcasters: Sofia Ioannou, The Holy Goat. Production: Sofia Ioannou, Stavros Roumeliotis. Language: Greek. Script-Narration: Sofia Ioannou. Sound-Editing-Original Music: The Holy Goat (Stavros Roumeliotis). Cover Design: Vassilis Koutsogiannis. Translation into English: Dimitris Mavros. Greece, 2022, 22'

A girl is mapping her building's anatomy. As she observes them, her neighbors resemble her further. Some distant celebration is heard, inching closer. You too are there; I'm waiting so we can drink warm wine side by side in silence. These things, well, the whole building knew them.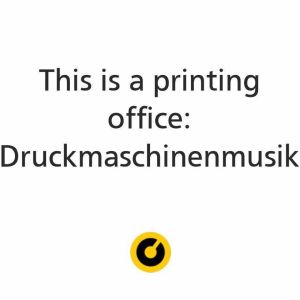 This is a printing office: Druckmaschinenmusik
Podcaster: Christos Goussios. Production: Maria Baziakou & Panorama - The sound of film. Language: Greek. Script: Christos Goussios. Original Music: Christos Goussios & Yannis Karabelas. Sound: Christos Goussios. Editing: Enes Achmet Kehagia. Greece, 2022, 22'

Coexistence of sound and music in a printing office.