The competition sections of the 23rd Thessaloniki Documentary Festival
Thrilling documentaries from all over the world will be presented in the summer and hybrid 23rd Thessaloniki Documentary Festival, that will take place from June 24 to July 4 in summer cinemas in Thessaloniki, as well as online. This year the festival presents more premieres than ever. Among the 36 films that will be screened in the Feature Length International Competition, the Newcomers International Competition and the >>Film Forward International Competition,  14 are World Premieres, 7 are International Premieres and 7 are European Premieres.
Feature Length International Competition
The Feature Length International Competition presents 12 films – among them three Greek documentaries – vying for the Golden Alexander and Special Jury Awards. The documentaries convey the fragile reality of everyday life in the most remote places in the world and consist of true stories that exceed the boundaries of imagination. Five of the films of the section are World Premieres, one International Premiere and five European Premieres. 
The Golden Alexander award is accompanied by a €15,000 cash prize. Τhe Special Jury Award is accompanied by a €5,000 cash prize.
Discover the documentaries of the Feature Length International Competition:
The Bubble by Valerie Blankenbyl (European Premiere)
Switzerland - Austria, 2021, 91΄
Welcome to Florida's Friendliest Hometown: The Villages is America's largest retirement community, with 96 recreation centres, 54 golf courses, 70 swimming pools, 3 old-fashioned town squares, and some 3000 social clubs. However, beneath the year-round Floridian sunshine, everyday reality might not be as idyllic or welcomed as many imagine. An engaging, provocative yet compassionate contemplation of American ways of life, ageing, and death.
Days and Nights of Demetra K. by Eva Stefani (World Premiere)
Greece, 2021, 72΄
Demetra is a sex worker who enjoys her job. She used to own one of the oldest brothels in Athens. The film draws a portrait of Demetra by observing her for twelve years. Inevitably, the camera chronicles the way Athens is affected by the recent financial crisis. Getting to know Demetra, we are confronted with stereotypes about sex and personal choice. Time and love are the main themes of this film.
Golden Dawn a Public Affair by Angélique Kourounis
Greece, 2021, 120΄
How to resist? What sort of action to adopt against nazism, fascism and the extreme right? Can Democracy still eradicate them once and for all without bending its own principles? How to fight back? Is the solution to be given by the courts? A political blockade from all political parties? A media boycott? Raising social awareness? A better education in school? Or is it a more physical resistance? The trial which is even more important than the one of Nuremberg
 is the backbone of this documentary.
Lost Flowers by Fabrizio Maltese (World Premiere)
Luxembourg, 2021, 72΄
March 2020. Fabrizio, a photographer and filmmaker who lives in Luxembourg, returns to his family in central Italy after his father has suffered a heart attack. It's the beginning of the pandemic, the country is in lockdown. An intimate diary and an ode to filial love in the face of the most trying circumstances a son can face. A tale of the soul and personal hardship in the context of a broader collective tragedy.
Luchadoras by Paola Calvo, Patrick Jassim (European Premiere)
Germany - Mexico, 2021, 92΄
A sensitive cinematic portrait of three courageous female wrestlers residing in Mexico's Ciudad Juárez – a city known for its high murder rate against women – who in the ring and in their daily lives fight to redefine the image of what it means to be a woman in Mexico. A film that finds heroism in the everyday lives of its protagonists who subvert a local tradition to reclaim their dreams, and together a compelling feminist perspective of a machismo subculture that reflects on the social issues that envelop the subjects' lives.
Magaluf Ghost Town by Miguel Ángel Blanca (European Premiere)
Spain - France, 2021, 90΄
Magaluf is just a small, peaceful town on the island of Mallorca that many have ventured to call the Balearic Twin Peaks. A million tourists invade the streets of Magaluf every summer, as if they were specters transforming public spaces into a theme park where anything goes. A humorous, yet mysterious ensemble portrayal of a community that struggles to survive in a touristified context, as well as a reflection on what it means to be a tourist in Europe.
Porno Uncle Jim by Stephan Bookas (World Premiere)
USA - UK, 2021, 86΄
The film follows a nephew's search to uncover the truth behind his infamous and controversial great-uncle, J.J. Proferes, Washington, D.C.'s forgotten king of porn. J.J. was instrumental in the gay rights struggle of the 1960s and 70s and his rise to becoming the "Sultan of an X-Rated Empire" is an untold story of a man who lived life at its extremes. The film shines a light on the gay scene of the 60s and 70s, the history of gay rights amid the rise of obscenity laws in America, ending in J.J.'s bizarre life being turned on its head.
The Return: Life after ISIS by Alba Sotorra Clua (European Premiere)
Spain - UK, 2021, 90΄
A unique access portrait of a group of Western women who devoted their young lives to ISIS, but who now want to be given the chance to start over back home in the West. Among them, probably the most famous British recruit Shamima Begum, who fled the country when she was 15, and Hoda Muthana from USA who allegedly incited her followers on Twitter to support the Islamic State. Universally reviled by the media, these women now tell their stories for the very first time.
Singing in the Wilderness by Dongnan Chen (World Premiere)
China, 2021, 96΄
After hiding in the mountains for a century, a Miao ethnic Christian choir is discovered by a propaganda official and becomes a national sensation. Two young Miaos and all the villagers must reconcile their faith, identity and love with the real world of China. An aching fable that captures the struggle of a community to maintain its own values while opening up to modernity, a film that raises questions for all of us who are caught in the dilemma of money and meaning, past and present, minority and majority nowadays.
Through the Glass, Three Acts by Christos Barbas (World Premiere)
Greece, 2021, 82΄
In May 2020, during the country's first lockdown and for two months, in a nursing home in the region of Agios Stefanos, in the north of Athens, the staff and guests experienced an additional and simultaneous confinement after sealing the unit for preventive purpose. This documentary follows this project, which was at that point a unique initiative on a national, European level, perhaps even global level to that.
Wuhan Wuhan by Yung Chang (European Premiere)
USA, 2021, 90΄
When the city of Wuhan, China locked down at the outbreak of the Covid-19 pandemic, it was nearly impossible to get a clear sense of what was happening. But one film crew was able to document life at the epicenter, including portraits of a couple expecting a baby, quarantined families in a byzantine shelter, dedicated medical workers, and a psychologist facing her own family crisis while helping patients with the unknown threat. In a time when the world needs greater cross-cultural understanding, An invaluable depiction of a metropolis joining together to overcome a crisis.
When the Olympus Collides with the Pampas by Sol Miraglia, Hugo Manso (International Premiere)
Argentina, 2021, 73΄
A septuagenarian artist must face the passing of time in his works and his body and to confront his own fears. Naked Colossi, strong arms and big muscles struggle against oblivion. They fade into the blue and vanish like birds in the sky. A portrait of Ricardo Cinalli, shot between London and the Argentinian Pampas. An artist of the Renaissance amidst the 21st century.
Newcomers International Competition
In the Newcomers International Competition filmmakers attempt –with their first of second film –to capture reality, using their own unique tools. Fourteen films, three of which are Greek, compete for the "Golden Alexander Newcomers Dimitris Eipides", in honor of the man who faithfully served the cinematic medium, the founder of the Thessaloniki Documentary Festival and for many years the director of Thessaloniki Film Festival organization.
The Golden Alexander Newcomers Dimitri Eipides is accompanied by a cash prize of 10,000€. The Special Jury Award is accompanied by a cash prize of 3,000€. In total, six documentaries have their world premiere in Thessaloniki, five their international premiere and two their European premiere.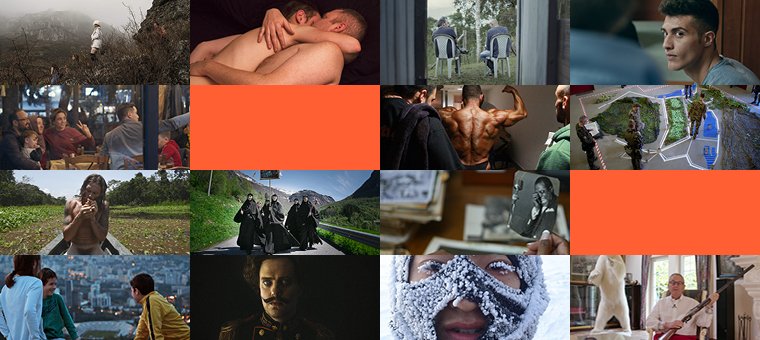 The films of the Newcomers International Competition are:
Acts of Love by Isidore Bethel, Francis Leplay (European Premiere)
France - USA, 2021, 71΄
Α filmmaker arranges meetings with strangers on dating apps and asks them to make a film with him. Α series of unconventional relationships will result in a fragmented story about love, disappointment, and desire. A tender portrait of love stories we hardly see onscreen, a sensual exploration of gay intimacy (and its social and sexual interactions), as they get under the skin.
The Count by Jon Blåhed (World Premiere)
Sweden, 2021, 74΄
A personal deconstruction of the true crime genre, focusing on the figure of a relative of the director: a notorious Swedish criminal nicknamed "the Count." As it recounts the life story of this three-times suspect of murder, the film challenges the seemingly unquenchable thirst for stories about violence. A thrilling, topical, and political documentary made to dispute the viewers' need and wants for this type of true stories – a true Nordic noir, the first of its kind.
Faith Can Move Mountains by Silje Evensmo Jacobsen (International Premiere)
Norway, 2021, 79΄
A group of Greek Orthodox nuns settle down in a remote and beautiful village in Norway, planning to build a monastery on a steep and dangerous mountain overseeing the fjord. Penniless, but with a strong faith, they try to adapt in the new surroundings and gain the community's trust – to the point that the local authorities are tempted to convert the monastery into a tourist attraction. A unique, paradoxical story about the globalized intersection of will power, transcendence, and profit.
Gabriela – The German with the Bicycle by Dominikos Ignatiadis (World Premiere)
Greece, 2020, 95΄
The story of a woman born in postwar Germany and her overwhelming need to live, love, and matter. A couple of years after her death, her son embarks on an in-depth inquiry into her diary, her letters, the people and the places she once knew. A trip between Stuttgart, Germany and Alexandria, Greece, with an underlying question: "What kind of life is this?" Meanwhile, during this trip, her son is trying to make peace with his always fleeing mother, "the German with the bicycle."
Invisible by Marianna Kakaounaki
Greece, 2020, 80΄

Ebubekir and Gonca are accused of being terrorists. After three years on the run, they manage to escape from their home country Turkey to Greece. They are now free but must come to terms with an unbearable loss. Ahmet, once a doctor, is spending his days in a secret location with other Turks who were also forced into exile. Over time though, he is torn between living as a fugitive and the need to belong to a new country. Α film about the persecuted Turkish community, whose members are now ready to tell their story.
Keep Running by Geting Sun (World Premiere)
China, 2021, 87΄
In the city of GenHe, the coldest part of China, a team of teenagers from underprivileged backgrounds run every day under extremely harsh circumstances. The sports school has provided them with something they couldn't get from their families: joy and hope for a better life. A heart-warming documentary devoted to the vivid, optimistic, and positive spirit of youth, introducing a group of ordinary characters and guiding us through a stunning natural landscape.
Land of Milk and Honey by Héctor Domínguez-Viguera, Carlos Mora Fuentes, Carlos Mora Fuentes, Gonzalo Recio (International Premiere)
Spain, 2020, 88΄
What connections can there be between people who live so far geographically but are united in the same wound? The film explores this question in depth, following the daily lives of the protagonists: people displaced by the wars in the Balkans, Syria and Abkhazia who, although in the middle of nowhere – in a non-place – share a great and firm determination to keep on searching.
Little Satchmo by John Alexander (World Premiere)
USA, 2021, 60΄
If every celebrity has one single face for the plenty and several faces for the few, the private life of the legendary Louis Armstrong included a secret face: he was father to a daughter he loved with all his heart, but never recognized. Today, fifty years from the death of this musical genius, a daughter sworn to a life of secrecy breaks her silence, co-writing the script of this surprising, engaging documentary.
LUX by Raphaël Dubach, Mateo Ybarra (World Premiere)
Switzerland, 2021, 72΄
In the early fall of 2019, Geneva faces an unprecedented security crisis: the imminent attack by an anti-capitalist terrorist group known as the Global Liberation Front (GLF). The Swiss army is immediately called upon to assist the police force in containing the threat to Calvin's city as quickly as possible – among others, with LUX: a simulation exercise, a life-size game, between city and countryside, to tackle a fictitious threat. While exploring the ambiguous relationship between reality and fiction, the film offers a poetic desire to draw the viewers away from preconceived ideas, in the heart of one of the most controversial institutions in Europe.
Made in Vain by Michael Klioumis (World Premiere)
Greece, 2021, 90΄
Personal demons, ongoing struggle with the mirror, sacrifices, goals, bottled-up feelings, hardcore training, and diet shape the daily life of bodybuilders. Their struggle to become professional bodybuilders is endless and excruciating, the competition is intense. All the months of intense preparation lead to a few moments on stage in front of the judges where they show off the body they have been building for so long. Some call it an iron sport, a lifestyle, a vanity, while to others bodybuilding is a religion. All agree, though, that once a bodybuilder, always a bodybuilder.
On the Other Side by Iván Guarnizo (European Premiere)
Colombia - Spain, 2021, 96΄
Two brothers decide to venture on a journey to find the FARC guerrillas (Revolutionary Armed Forces of Colombia) who kept their mother captured for two years. With the help of the diary that she had been allowed to write during her capture they locate places, deciphered names and begin a journey through jungles and mountains following the trail of their mother's pain, but also the path to forgiveness. A chilling, intimate journey through memory and our collective and personal traumas.
Sediments by Adrián Silvestre (International Premiere)
Spain, 2021, 89΄
Six trans women travel to a small town in León, Spain, where they will explore unusual landscapes, as well as the ins and outs of their own personalities. Even though their team spirit will be challenged, they will learn to deal with their differences together, protecting their right to uniqueness. An engaging and fun story about empathy, individuality and the need to belong: the radiography of a collective that turns to the emotional world in order to amplify both present and future identity politics.
The Soldier by Nikolaj Møller (International Premiere)
Denmark, 2020, 58΄
Having been diagnosed with post-traumatic stress disorder, a young war veteran makes a final attempt at returning to life. He moves to the heart of the Amazon jungle in Peru, in an effort to cure himself with plant medicine – including the world's most hallucinogenic drug, which is said to unveil the true nature of the universe. A captivating tale of a person's battle against his inner demons, which also paints a picture of society's struggles in handling its casualties.
Sons of Honour by Sophia Luvarà (International Premiere)
The Netherlands - Italy, 2020, 86΄
In Calabria, the most violent region of Italy, a brave judge fights against the prevailing 'Ndrangheta mafia by taking young boys away from their extremely powerful families. Through the incidental, invisible lens of a filmmaker who grew up in the area, we closely follow the everyday reality of some offsprings in a controversial re-education program, witnessing how emotion and trust can unmake the distorted reality of tradition, blood ties, duty, and fear.
>>Film Forward International Competition
This competition program showcases the work of new, daring filmmakers who challenge our relationship with reality and thus attempt to renegotiate it, beyond the conventions of film genres. In the >>Film Forward International Competition, ten films that experiment with the form and method of documentary filmmaking -among them two Greek films- will compete for the Golden Alexander and the Special Jury Award. The Golden Alexander award is accompanied by a €3,000 cash prize. Among the ten films of the section, three are World Premieres and one is an International Premiere.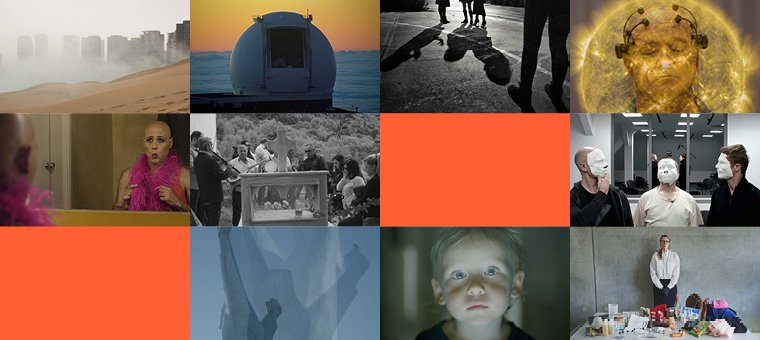 Discover the documentaries of the Film Forward Competition:
All Light, Everywhere by Theo Anthony
USA, 2021, 109΄

A kaleidoscopic portrait of our shared histories of cameras, weapons, policing, and justice. As surveillance technologies become a fixture in everyday life, the film interrogates the complexity of an objective point of view, probing the biases inherent in both human perception and the lens. A self-reflexive exploration that makes room for both ambiguity and the sublime, employing verité, performance, and archival research to frame and reframe, underline and undermine.
Anamnesis by Chris Wright, Stefan Kolbe (International Premiere)
Germany, 2021, 111΄
The filmmakers first met Stefan in 2015, in the therapy ward of Brandenburg Prison. As the filmmakers follow an ice-cold woman-killer through the last years of his prison term, they face some uncomfortable questions. Can anyone really know what is going on inside this (or any) man? Truth and falsehood blend in a cascade of presumption, in a thoughtful experiment with what the makers define as "proximity film," bringing together different aspects of identity performance and registers of intimacy.
Feast by Tim Leyendekker
The Netherlands, 2021, 85΄
A dark, poetic adaptation of the infamous Groningen Case, in which three men drugged other men and infected them with their own HIV-infected blood. Unfolding over seven individual vignettes, each shot in collaboration with a different cinematographer, the film blends reportage and surrealism, disbelief and empathy to unpack the repercussions of a singularly shocking series of events. A bold and provocative documentary that skillfully reflects the questions of life, death and morality.
Landscapes of Resistance by Marta Popivoda
Serbia - France - Germany, 2021, 95΄
A journey through the memories of antifascist fighter Sonja (97), one of the first female partisans in Yugoslavia, who was also one of the leaders of the Resistance movement at Auschwitz. Time-traveling towards the bodies of the new generation of antifascists and suggesting that it is always possible to think and practice against the grain, this film discovers new aesthetic and existential tropes to understand resistance as a state of being.
Memento by Nikos Ziogas (World Premiere)
Greece, 2021, 75΄
"Memento" is a lyrical documentary film, an elegy to Epirus that fades away, but also to Epirus that survives. A love song for those who stayed, for those who migrated, for its musicians and its unique nature. "Memento" travels us to Giromeri, Thesprotia, during the Easter days. Through the cinematic lens, we can observe the everyday life of this little village and search for the roots of a very special custom.  Through the songs, the lyrics and the sounds, the few people of the village try to keep traditions and legends alive, and secure the continuation of life even when it ends.
Miguel's War by Eliane Raheb
Lebanon - Spain - Germany, 2021, 128΄
For 37 years, Miguel has been living as an exiled gay in Spain and has become a successful interpreter. In his quest of finding some emotional balance, he decides to return to Lebanon and confront the ghosts of his past. A fascinating, unique and courageous story of reconstructing one's identity facing humiliation, oppression, and violence.
Nest by Josefina Pérez-García, Felipe Sigala (World Premiere)
Chile, 2021, 61΄

The real-estate industry has destabilized the natural surroundings of the city of Concón on the Chilean coast, forcing the inhabitants and landscapes of the region to find new ways to adapt and survive. With the use of powerful, multi-sensorial visual language, the film depicts this paradoxical cohabitation of species while capturing nature's accelerated transformation brought by human occupation. A mesmerizing ecological drama underlining the universe's increased state of emergency.
The Oleanders by Paola Revenioti (World Premiere)
Greece, 2020, 65΄
Paola, Betty and Eva are three trans* women in their 60s who have known each other for more than forty years. All three of them started making their living early in their youth as sex workers in Athens, Greece. In "The Oleanders" Betty Vakalidou, Eva Koumarianou and Paola Revenioti revisit all the different places in the city where they used to work, socialize, get harassed or arrested by the cops, fight for their rights, have fun and find love. The unapologetic, humorous, and empowering discussion of Eva, Betty and Paola is a history of Athens as well as a history of sexualities of the Mediterranean region and beyond.
Rock Bottom Riser by Fern Silva
USA, 2021, 70΄
As lava continues to flow from the earth's core on the island of Hawaii – posing an imminent danger – a crisis mounts. Astronomers plan to build the world's largest telescope on Hawaii's most sacred mountain, Mauna Kea. Based on ancient Polynesian navigation, the arrival of Christian missionaries, and the observatory's ability to capture the origins of the universe, the film surveys the influence of settler colonialism, the search for intelligent life, and the discovery of new worlds as we peer into our own planet's existence.
Users by Natalia Almada
USA - Mexico, 2021, 81΄
The film begins with a mother's question: will her children love the perfect machines in their lives more than they'll love her, their imperfect mother? From this seemingly simple prompt, the filmmaker spins an epic examination of the world in which it is taken for granted that technological progress will always inspire social progress. Constructed from a series of stunning images and featuring a score by the Kronos Quartet, the film is an immersive journey into the heart of our changing relationship to the natural world.