The European Women's Audiovisual Network (EWA) supports women working in the European film industry. Through networking opportunities, career-boosting programs, research and advocacy, and further member benefits, EWA encourages the professional development of women in the audiovisual sector.
The EWA Mentoring Program is aimed at women cinema producers, who already have a relevant experience at a national level and wish to evolve further to a European/international dimension.
This year's mentoring program includes: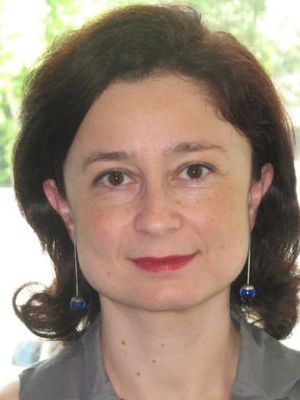 Alessia Sonaglioni
Director, EWA - France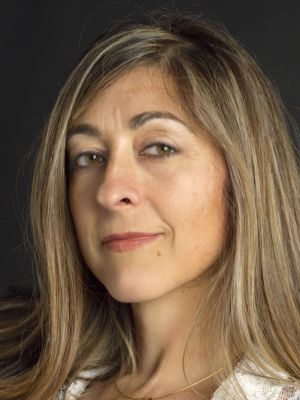 Alexia Muiños
Deputy Director, EWA - France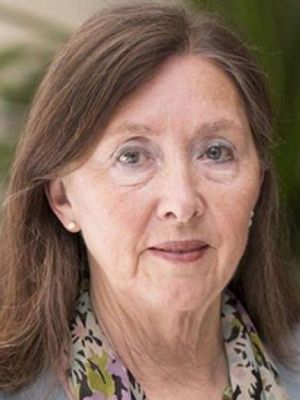 Linda Beath
Consultant and Tutor, EWA - Italy
Mentors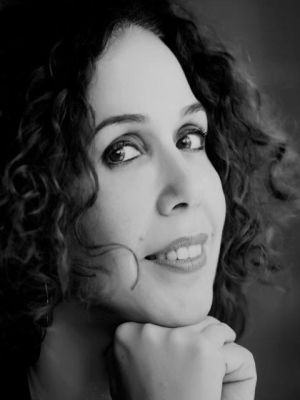 ZEYNEP ATAKAN
Producer at Zeyno Films, Turkey
Zeynep Atakan graduated from the Department of Film and TV at the Marmara University Faculty of Fine Arts. Atakan worked in the TV advertisement industry from 1986 to 1999, and established Zeynofilm in 2007 to focus on producing film projects. Producing Nuri Bilge Ceylan's films since 2006, Atakan won the European Film Academy's Prix Euromages
Best European Co-Producer Award 2010. Zeynep Atakan was the Chairwoman of SE-YAP, the Turkish Movie Producers Professional Association between 2011 and May 2017. She is currently a Board Member in SE-YAP. Atakan in Vice President of EWA Network. A Member of the European Film Academy and the Asia Pacific Screen Academy, Atakan has been directing the Antalya Film Forum, organized as part of the International Antalya Film Festival, since 2014. In 2014, Atakan was awarded the Uçan Süpürge Bilge Olgaç Achievement Award, and her latest production Winter Sleep won the Palme d'Or at the 67th Cannes Film Festival, the festival's most prestigious award.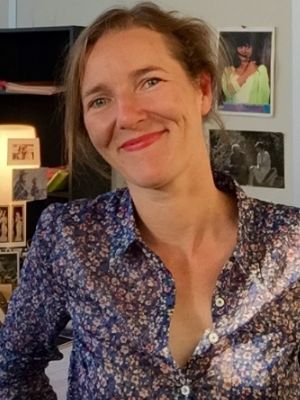 LAURA BRIAND
Producer at Les Films d'Ici, France
Laura Briand had been working for 15years at Les Films d'Ici and is producing on her own for 6 years. She's producing both fiction film for cinema and documentary for major broadcasters.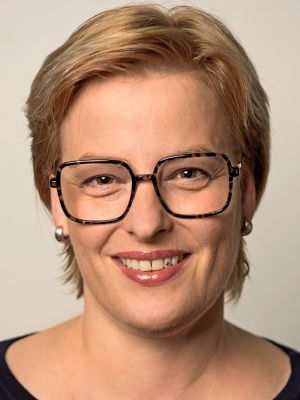 BETTINA BROKEMPER
Producer at Heimat Film. Germany
Bettina Brokemper is founder and managing director of Heimatfilm and has produced and coproduced more than 50 feature films. Her producer credits include The Syrian Bride by Eran Riklis, the 2010 Berlinale winner Bal – Honey by Semih Kaplanoglu, and Hannah Arendt, by Margarethe von Trotta, which won the German Film Award in Silver for Best Picture. In 2017 she received the German Film Award in Bronze for Best Picture for WILD, directed be Nicolette Krebitz. Since 2001, she is also Managing Director of Zentropa Köln and has co-produced several Lars von Trier films like Dogville, Manderlay, Antichrist, Nymphomaniac, Melancholia and most recently The House that Jack Built. Bettina Brokemper is a member of the European Film Academy and German Film Academy and in 2008 was awarded with the 'Prix Eurimages' for Outstanding European Co-production. In 2014 she received the "Cultural Manager of the Year 2013" Prize of the Kölner Kulturrat. Until 2016 she was member of the management board of "Les Rendez-vous franco-allemands du cinema".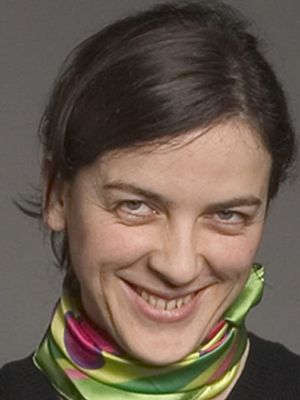 MARTICHKA BOZHILOVA
Producer / Director at AGITPROP Production Company, Balkan Documentary Center, Bulgaria
Producer of AGITPROP, Bulgaria since 1999. She co-produced with Germany, Finland, Switzerland, Sweden, Italy, USA, Greece, Cyprus, Croatia, Romania. Her documentaries have been selected and awarded at Cannes, Berlin, IDFA, Toronto, Sundance, Tribeca, Pusan and many others, and broadcast all over the world. Producer of the first original Bulgarian content for HBO and National Geographic Channel. Founder and director of the Balkan Documentary Center for supporting documentary filmmakers from the Balkans. Within the Center she organizes with the support of Creative Europe - MEDIA the annual education three-module programme BDC Discoveries, as well the Documentary Rough Cut Boutique in partnership with Sarajevo Film Festival. Member of the EDN Executive Committee and Chairperson of DokuFest, Prizren. Jury member at IDFA, DokLeipzig, Docudays - Kiev, CineDOC - Tbilisi. Commissioner at the Re-Act Co-Development and Malik Funds. Lecturer at various workshops in the field of documentary cinema. Martichka received the International Trailblazer Award at MIPDOC in Cannes for creativity, innovation, originality and breakthrough in the field of documentary cinema.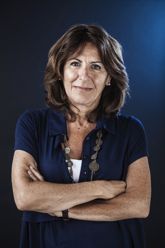 ENRICA CAPRA
Producer at Graffity Doc, Italy Tagfilm, France
Founder and CEO of Graffiti Doc (est. 2004), and more recently co-founder of Tag Film, set up in Paris in 2019. Among her last productions, 'One More Jump' (Festa del Cinema of Rome 2019, Visions du Réel 2020); 'Country for Old Men' (Special Jury Award at Trieste International Film Festival 2018, David di Donatello 2018); 'Thy Father's Chair' (IDFA 2015 main competition); 'Another Me' (International Competition Audience Award at Festival dei Popoli 2015). She served as vice-president of Doc/It in 2011-2013, and is a member of the European Film Academy.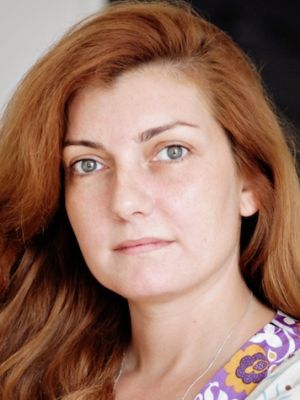 JELENA MITROVIC
Producer at Film House Bas Celik. Serbia
Jelena Mitrovic, Belgrade, Yugoslavia (now Serbia),1977. With her company Film House Baš Čelik she produced and co-produced more than 20 films, including "The Trap" directed by Srdan Golubovic (2007. Berlinale Forum, film won 22 international awards and was short listed for the Best Foreign Film Oscar,) "Clip" directed by Maja Milos (Tiger Award at 2012 Rotterdam IFF), short animated film "Rabbitland" directed by Nikola Majdak and Ana Nedeljkovic (Crystal Bear at 2013 Berlinale, section Generation 14+), "Circles" directed by Srdan Golubovic ( Special Jury Prize at Sundance 2013, Prize of Ecumenical Jury at Berlinale Forum ) and latest production feature film "Father" directed by Srdan Golubovic (Prize of Ecumenical Jury, Audience Award at Berlinale Panorama 2020.) Films she produced were screened at more than 800 festivals worldwide and won more than 180 international film awards.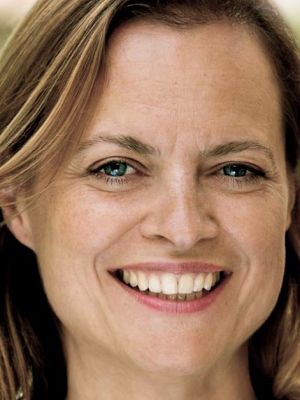 MARTINA HAUBRICH
Producer at CALA Filmproduktion, Germany
CALA Filmproduktion Berlin was established in 2016 and produces fiction and documentary films for cinema and series for the international Market. Producer Martina Haubrich is supported by her experienced partners from different fields of the industry such as distributors, writers and directors and a producer from Austria. From 2004 until 2016 Martina was running the Berlin office of LOOKS, one of Germany's leading production houses for documentaries. She produced more than 20 documentary films and -series which were shown on major public channels such as ARD, ZDF, ARTE, PBS, NETFLIX and were sold internationally with great success. Feature film productions such as MICHAEL PETRUCCIANI by Michael Radford, MICHAEL KOHLHAAS by Arnaud des Pallières and FROM CALIGARI TO HITLER by Rüdiger Suchsland premiered at Cannes and Venice Filmfestivals. The most recent production MADEMOISELLE PARADIS by Barbara Albert will premiere in Toronto and San Sebastian in 2017.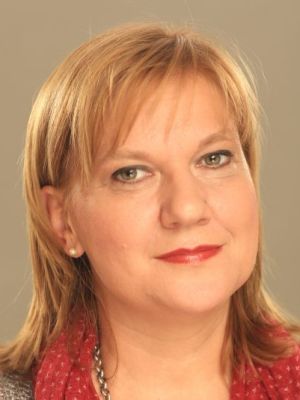 ADA SOLOMON
Producer at Hi Film Productions, Romania
In 2004, Ada Solomon opens together with Avi Karpick the film production company Hi Film. Since then, she produced & coproduced over 50 films, won over 180 awards around the world in major festivals like Sundance, Berlin, Cannes, Locarno, Karlovy Vary, Sarajevo. Co-produced with over 15 countries around Europe & sold her films in over 50 territories around the world & continued to serve with passion as executive producer for TV series & foreign productions working with directors as Dominik Graf or Hermine Huntgeburth. Latest achievements as producer include Special Mention Sebastiano in San Sebastian, Special Mention in CPH:PIX, Best Debut in FIFF Namur, Best Director in Auteur Film Festival Belgrade, Special Jury Prize CinEast for Soldiers. Story from Ferentari, FEDEORA award in Karlovy Vary for Marița, Silver Leopard in Locarno & Silver Astor in Mar del Plata for Scarred Hearts, Golden Bear for Child's Pose by Calin Netzer, Silver Bear for Best Director for Aferim! by Radu Jude & the contribution as executive producer to the Oscar nominated & multi European Academy Awards winner Toni Erdmann.
Participants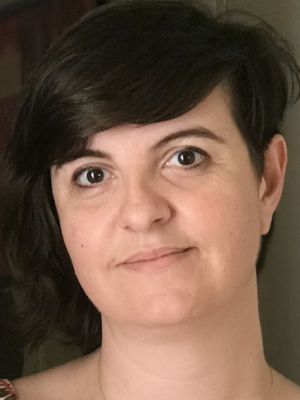 Mina Dreki
Mina was born at a small seaside town in Greece, obtained her BA in Mass Media and her MA in Linguistics from the University of Westminster, while working for British post-production houses and attending workshops on production and post-production workflows. She earned a second BA in European Studies and started working at international productions, TV shows and successful Greek features. She is member of the Marni Films team since 2010. She is a member of EWA and SAPOE, great with numbers & deadlines, focusing on projects that can empower new voices and spark the interest of international audiences. "Motorway 65", a shortfilm she co-produced, was selected in Cannes Official Selection 2020.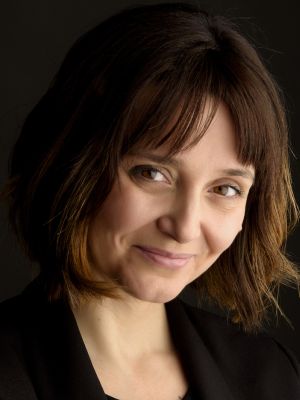 Ana Castaposa
Ana Castanosa is a producer focused in documentary films. After 10 years working in Madrid and Barcelona, she lived for a couple of years in Miami (Fl) before moving to Lausanne, Switzerland, in 2016. She runs, together with Rebeca Villar, the company 9am Media Lab. Besides film production, Ana has also worked and collaborated in various film festivals such as DocsBarcelona, DOC NYC, Miami International Film Festival, or currently the FIFDH in Geneva. She is also an executive member of SWAN (Swiss Women's Audiovisual Network).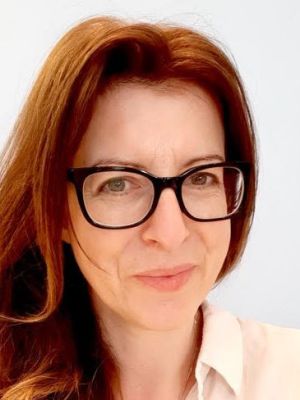 Magdalena Petrovic
Magdalena Petrović (Croatia/France) obtained her degree in Drama, Art and Music Studies - DAMS at the University of Bologna, Italy. She spent several years working in Croatia as journalist and documentary producer before leaving for Paris in 2010 where she coordinated a film festival than worked as line producer for independent filmmakers and foreign crews. End 2015 she founded, with the award-wining director Tatjana Božić, the company LEWA productions based in Zagreb and managed from Paris and Amsterdam. Currently, the company has two feature documentaries in production, a fiction and several other projects in development.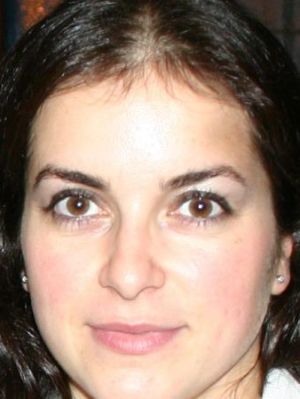 Simona Pelliccioli
Based in Italy, she graduated in Business and Economics in Bergamo and professionally trained in Writing and Filmmaking in Milan and Rome. Following her first experience for the experimental project Lombardia Film Commission she dealt with the first sets and started her twenty-year career path in the audiovisual industry as a freelancer. Currently, she is focused on her own company, Dandy Projects, and her first international projects in development: "Wings Behind" (Le Ali Dietro), drama animation-live action feature presented at Match Me! - Locarno 2019 and Festival of Slovenian Film in Portorose - Coproduction Meeting and Pitching Forum 2019, and the documentary "Burning Motherhood" (Maternita in Fiamme).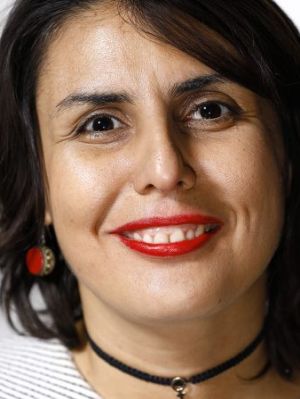 MINA Keshavarz
A documentary filmmaker and producer Mina Keshavarz was born in Shiraz in 1984. Since 2002 she has been working as a documentary filmmaker, journalist, and researcher for documentary film projects. She is Co-founder of visual documentary magazine" From Tehran" and she is also Co-founder of a website on documentary film issues " Vamostanad " from 2009-2014 in Iran.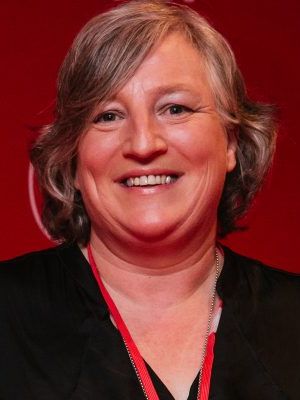 Niamh Fagan
Producer Niamh Fagan, whose recent international award-winning feature documentary Shooting the Mafia, had its worldwide theatrical release, has over 25 years of experience in the film and television industry. Fagan started out working in feature film cutting rooms in Dublin, London & Hollywood, learning the craft of storytelling and filmmaking from editors like Jim Clarke, Johnny Jympson, and Gerry Hambling, working on films with directors Neil Jordan, Jim Sheridan, Michael Caton-Jones, and Anjelica Huston. From being an accomplished editor, Fagan gravitated towards producing, creating award-winning TV series for RTE & TG4 - Trouble in Paradise, The Last Furlong and Rasai na Gaillimhe 1&2. Fagan's first theatrical feature documentary, Shooting the Mafia, directed by acclaimed filmmaker Kim Longinotto, had its World premiere at Sundance World Cinema Documentary Competition and European premiere at Berlinale's Panorama in 2019. Fagan & her production company Lunar Pictures, operates from Westport County Mayo.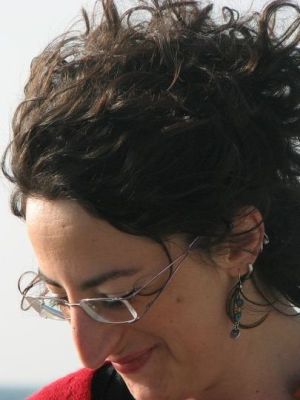 Manuela Buono
Manuela Buono was born in Trieste (Italy). In 2013 she founded production and distribution company Slinghsot Films, specialized in creative documentaries and art-house fiction films with a focus on debuts, arthouse and creative documentaries. She has been involved in film production and festivals organization for more than 10 years. Mega Plus 2010 graduated (Media Business School Master in European Audiovisual Management), she received a Nipkow fellowship in 2011 and was selected for Berlinale Talent – Distribution Studio, in 2014. With Arch Production she produced "Non e Sogno" by Giovanni Cioni, together with Igor Prinčič and Giovanni Cioni. The film premiered at Locarno Film Festival 2019. With Slinghot Films, she produced "Fango Rosso", feature documentary by Alberto Diana, premiered at Torino Film Festival and the short film "Freikoperkultur" by Alba Zari, now in post-production. Manuela Buono is member of the EFA – European Film Academy.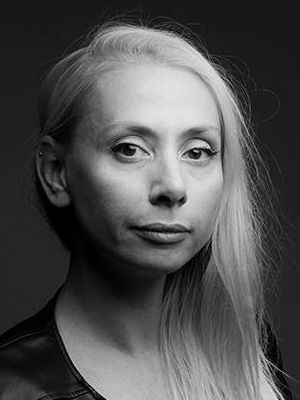 Anaοs Bertrand
Anais Bertrand founded Insolence Productions in 2012 after working as a reader for several production companies and then as a VFX producer. Her company produced 29 shorts films that won almost 200 awards all over the world. In 2019, she received the ≪ Best film producer ≫ award during Clermont-Ferrand Short Film Festival. Her first feature film, ≪ JUMBO ≫ by Zoe Wittock (2020), premiered in Sundance Film Festival and received the Gild Filmpreis at Berlinale (section Generation 14+)