51ST THESSALONIKI INTERNATIONAL FILM FESTIVAL
December 3 - 12, 2010


PRESS RELEASE
OPEN HORIZONS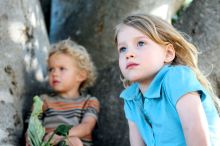 The new Thessaloniki International Film Festival side section Open Horizons represents a revival of the renowned New Horizons section, which Dimitris Eipides, the current TIFF Director, programmed from 1992 to 2005. Open Horizons will focus, as did their precursor, on works that represent the most contemporary trends in worldwide independent production, as well as thematically original, aesthetically remarkable and socially minded films.

Amongst the approximately 20 films to be screened in the Open Horizons section are:

The Hunter by Rafi Pitts (Shekarchi, Germany/Iran, 2010) is a Kafkaesque tale in which the central character, played by the director, is a released convict working as a security guard in a Tehran factory. When a tragic event destroys his family, the reformed man lashes out against the system by murdering two policemen. The film, shot amidst the chaos of real elections, portrays an ordinary man pushed over the edge and accomplishes a delicate balance between political commentary and gripping thriller.

The Imperialists Are Still Alive! by Zeina Durra (USA, 2009) is the director's impressive debut, offering a glimpse on how the war on terror seeps into the facets of everyday American life. The film's protagonist lives in post-9/11 Manhattan and is divided between her Middle-eastern origins –which inform her work and life- and the glamorous life of the art circuit in which she belongs. When a friend disappears, she starts experiencing paranoia; the director handles these issues with a witty, insightful understanding of cultural stereotypes and how they affect people's lives.

Our Day Will Come by Romain Gavras (Notre jour viendra, France, 2009). Romain Gavras is not only the son of Costa Gavras, but is primarily known as the creator behind the controversial and violent music video Born Free by M.I.A. His feature debut, Our Day Will Come is again concerned with societal violence, injustice and racial intolerance and stars Vincent Cassel as a psychotherapist "mentoring" a troubled young man. Under the pretext of creating a utopian community, Cassel and his protege get themselves into outlandish situations, beyond the limits of what is acceptable in Western society.

The Tree by Julie Bertuccelli (France/Australia, 2010). Based on the celebrated novel Our Father Who Art in the Tree by Judy Pascoe and starring Charlotte Gainsbourg, The Tree is a story of grief and hope about a girl who hears her dead father whisper to her through the leaves of her favorite fig tree. Shot in a small Australian town and the stunning backdrop of the surrounding nature, the film is a lyrical tale of a family seeking comfort, infusing ordinary life with magic and wonderment.

Womb by Benedek Fliegauf (Germany/Hungary/France, 2010) is the Hungarian filmmaker's English-language debut and it tells the story of a woman who, distraught by the loss of her soul mate, decides to bear and raise a child that is his clone. Despite the inventive sci-fi premise of the story, the true core of this haunting film lies in the mother-son bond, drawn out in unsettling tensions and uneasy silences.

The Light Thief by Aktan Kubat (Svet Ake, Kyrgystan/France/Germany/Netherlands, 2009), a charming fable about the financial destruction of Kyrgyzstan since the collapse of the USSR, stars the director himself in the role of Mister Light, the electrician of a poverty-stricken rural community. Mr. Light helps everyone, not only with their electrical, but also with their emotional problems. He is beloved to all, apart from the opportunistic authorities, police and politicians, who have no appreciation for heroes; he therefore makes it his purpose to "illuminate" their corrupt practices.

A Somewhat Gentle Man by Hans Petter Moland (En ganske snill mann, Norway, 2010), stars Stellan Skarsgard as a man who comes out of prison after serving a 12-year sentence and discovers there is a life for him outside: a real life with an apartment, a woman who likes him and a son who is almost grown. Soon, however, remnants of his past life start to haunt him and those around him; and in this wonderfully quiet and quirky film, he has to learn how to put his past behind him and live with the consequences of who he is.

How I Ended This Summer by Alexei Popogrebsky (Kak ya provyol etim letom, Russia, 2010). In a remote and bleak meteorological station on Chukotka, a frozen peninsula on the eastern edge of Russia, two very different men, a seasoned meteorologist and a student, cope with the extremes of cold, endless sunlight, isolation and loneliness. The result is a stunningly shot drama, with psychological and existential overtones, but also a thriller of formidable suspense. The film won two Silver Bears (for both lead actors and cinematography) at the 2010 Berlin IFF.

Silent Souls by Alexei Fedorchenko (Ovsyanki, Russia, 2010) chronicles the ritual journey undertaken by friends Aist and Miron in order to bury the latter's dead wife according to the ancient customs of the Finno-Ugric tribe from which they are descended. In a universe that is reminiscent of Tarkovsky's milieu, the story of the two men and their lost loves becomes an absorbing, emotional and affecting drama. The film garnered the Best Cinematography award in the previous Cannes IFF, as well as the FIPRESCI and Nazareno Taddei prizes.